Handyman
South San Francisco's Centennial Path improve so as to add pump observe | Native Information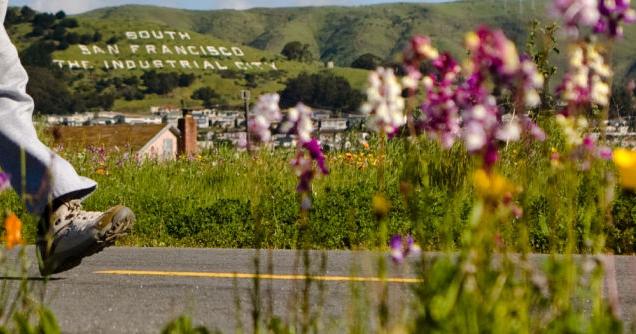 South San Francisco's 3-mile stretch of the Centennial Trail — used daily by joggers, hikers, and cyclists — will soon feature a host of new amenities including a skate park, pump track, nature playground, and picnic tables in a new expanse of space from Spruce Avenue through Huntington Way.
A pump track has berms and banks to allow bikers to maximize momentum with minimal pedaling. The unused park will include the facilities with lawns and shade for the picnic tables. According to a staff report, about 130 trees and 5,900 drought-tolerant shrubs will be planted, and there will be lighting and pet waste bins.
The California Department of Transportation's Clean California Local Grant Program provided $2.4 million, and the city will fund an additional 50% through parking fees. City Manager Mike Futrell said the grant will not fund maintenance, but the city's Parks and Recreation Department is committed to keeping up with the site.
"It's a goal not only to build quality, but to maintain it over the long term," Futrell said. "Right now when you go out there it's just a blank canvas and because of that doesn't get a lot of maintenance or attention."
The grant program has funded more than $1 billion statewide and aims to reduce litter along state highways, local roads, parks, trails and transit centers and beautify the state's transportation network, according to the report.
According to the report, local skate and bike groups will help conceptualize each part of the park during an additional phase of community engagement.
"Sometime last year, a petition for a bike pump track circulated in south San Francisco, and I'm glad to see that city officials found a way to implement one," said councilman James Coleman. "I'm sure the signers of this petition will be very happy about it."
The project will benefit students at nearby Boys and Girls Club, South San Francisco High School and Los Cerritos Elementary School, as well as the broader community by providing easy access to a walking trail and outdoor educational area, and by supporting underserved youth. The goal is to promote outdoor activities and environmental protection by holding six community events and running a social media campaign focused on raising awareness about waste prevention, which the report says will reach more than 26,000 residents.
Construction is scheduled to start next year and be completed by May 2024.