Handyman
South San Francisco grapples with shifting political panorama | Native Information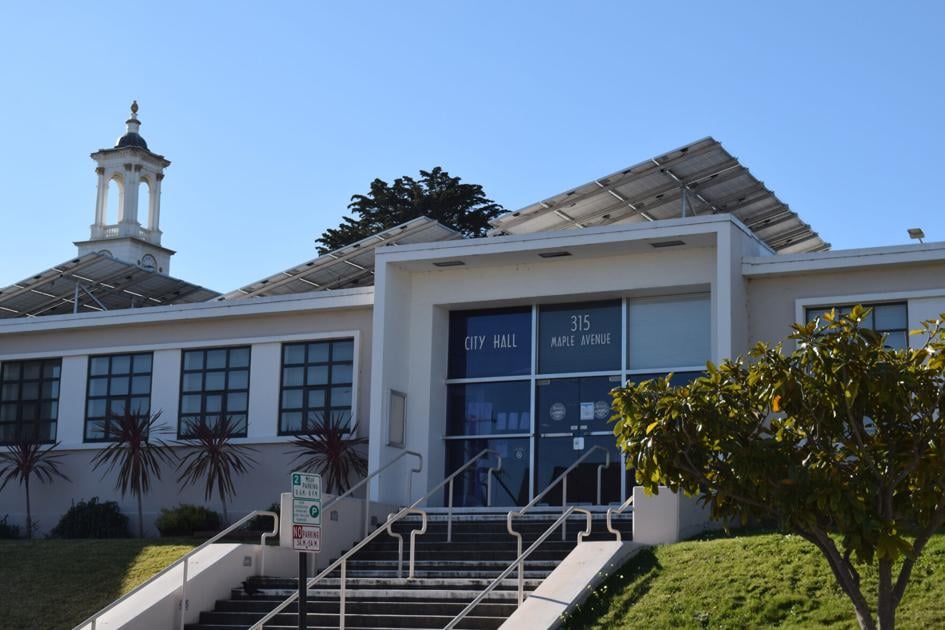 Offers a basic income, demands a hazard payment for food and pharmacy workers during the pandemic, re-introduces the police on campus in schools and strives to improve single-family quarters.
Officials from South San Francisco embraced each of these guidelines last year, asking: Is the industrial city going to become a progressive haven?
Vice Mayor Mark Nagales, who first proposed giving grants to residents struggling with COVID-19, admitted that South City's political makeup is changing.
"There has definitely been a more progressive approach," said Nagales.
Nagales, a devout affordable housing advocate, made a name for himself while serving on the city's planning committee for persistently pushing housing companies to build additional sub-market units.
Nagales was originally motivated to save others from his family's struggles, and said concerns about the cost of living had only grown since the pandemic broke out. And with economic disruptions disproportionately punishing low-income families, Nagales felt increasingly committed to creatively helping those most in need.
Based on a pilot program launched in Stockton last month, Nagales came up with the idea of ​​sending $ 500 a month for a year to 400 residents who have shown financial difficulties during the pandemic.
Although the program deviates from the truest definition of universal basic income, South San Francisco councilors unanimously agreed to further explore the concept.
"We all agreed that we had to help those affected by COVID in some way," said Nagales.
Council members also agreed that grocery and drug stores were required to provide an additional $ 5 an hour in danger to grocery and drug store employees who are at significant exposure to COVID-19 every time they go to work to pay.
The decision was the first in San Mateo County, and since then, discussions have risen across the peninsula, with San Mateo and Daly City following suit to call for the increases.
Though the proposals for financial aid and hazard payments raised some eyebrows among some residents, Mayor Mark Addiego said that critics' nerves could be calmed relatively easily if the initiatives were properly designed.
"It was easy to talk to them about COVID and how it put people down on the bottom of the social ladder. And we have the financial ability to educate people so they don't become a social problem forever, "said Addiego.
Addiego, one of the peninsula's longest-serving elected officials, served on the South San Francisco City Council for more than two decades. With a broad experience, he also noticed the clear shift in the political headwinds of his community.
Addiego expanded the scope to include the school district, where officials recently agreed to reconsider an agreement to place police officers on campus and remove a Native American image mascot. The choices reflect the priorities of a developing community.
That change is also reflected in the makeup of South San Francisco's city council, said Addiego, who noted that the political views of some of his more progressive counterparts are shaped by their age.
"The world is a very different place for people of this generation when it comes to finding housing, starting a family and pursuing a career," he said. "I think there is a lot of frustration in this age group and that's part of the natural shift in political dynamics."
One such colleague is the newly elected Alderman James Coleman, a political freshman who deposed former Mayor Rich Garbarino to represent District 4 last fall.
Coleman is from South San Francisco and left home to attend Harvard University. He became known regionally because he was an Asian member of the LGBTQ + community affiliated with the Democratic Socialist Party and supported by the local advocacy group Change SSF.
For his part, Coleman agreed that emerging interests shake up the landscape in the traditionally docile suburb.
"I think that's because the normally under-represented groups are getting more involved in local politics," said Coleman, who found that turnout rose sharply after the city adjusted its election calendar to an even annual cycle.
He also noted that millennials and Generation Z members getting old enough to defend their own interests shaped the political conversation in South San Francisco.
Those voices were heard loudly as officials pondered a proposal to improve single-family neighborhoods and allow maisonettes to be built in areas previously fenced off from such development.
Proponents are deeply frustrated with the rising cost of living and are in favor of the proposal to top it up to compensate for the lack of housing relative to employment growth, which is being driven by the city's booming biotech sector.
Coleman was also concerned about affordability issues that have driven many of his friends and loved ones out of the area, and said he felt compelled to at least weigh the potential benefits of the proposal.
Nagales, who along with Coleman and newly appointed councilor Eddie Flores had voted to further investigate the initiative, agreed.
"I think we should have this conversation and see what we can do," said Nagales. "If it comes back and a study says it doesn't make sense, then it doesn't make sense. But at least we asked the question. "
Addiego remained more skeptical.
"When it comes to single-family houses, they touched the third line of politics," said Addiego, who voted against research into upgrading with city councilor Flor Nicolas.
Council members have since tabled the proposal for an increase on a temporary basis, watching the problem develop in discussions between regional and state officials.
Addiego expected officials who have so far shown little resistance to advancing progressive policies to face a rude awakening. Addiego has already heard rumors of possible recall campaigns against elected officials and acknowledged the community's brewing anger.
"I haven't seen so many angry whites since a Trump rally," he said.
Addiego also speculated that his colleagues underestimated the power that real estate owners will struggle with to defend their quality of life.
"It was just badly designed and not much thought was given to how it would play in every neighborhood," he said.
Offering a different perspective, Nagales nodded to the conversation between state lawmakers considering laws that could revise the regulations governing the zoning of single-family homes across California.
He reinforced this perspective by noting that, despite aggressive pressure from officials to facilitate housing construction in recent years, South San Francisco still falls short of state housing expectations.
Nagales said officials are being forced to consider all options to increase the housing stock, as that mark is expected to rise in the next regional cycle for housing allotment. Coleman agreed, suggesting that South San Francisco exercise local scrutiny over housing decisions rather than risk getting mandates from Sacramento.
Nagales was aware of the power struggle that would shape the future of South San Francisco, but also recognized residents who may feel confused by the direction of their community.
"I love South City. But if we don't want to try to address these issues, we won't evolve as a city, "he said. "And that's a difficult conversation."