Moving
San Francisco Homeless Encampments Are on the Rise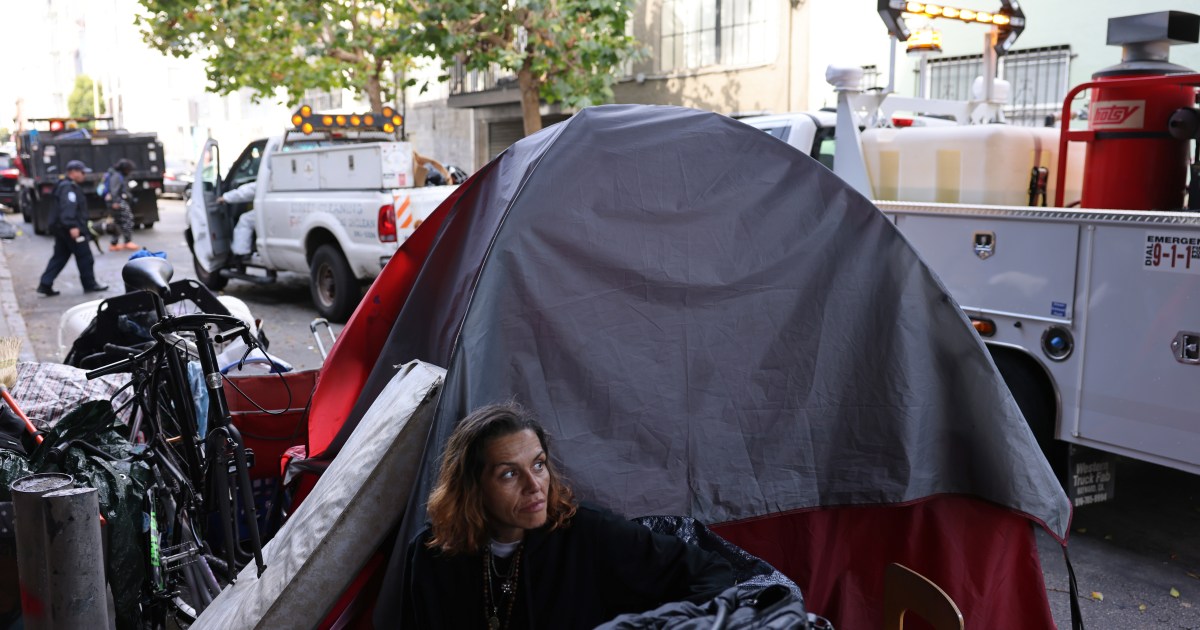 Unhoused people in San Francisco are entering homeless shelters at the best rate on record, but at the same time, the number of encampments is at its highest total since 2020.
During the first six months of 2023, more people entered homeless shelters through the city's outreach operations than during any other six-month span since the beginning of 2021, when a city dashboard started tracking "encampment resolutions." 
The city's Department of Emergency Management credited investments in permanent supportive housing for why the city has had better success at getting people off the streets this year.
But alongside the increase in shelter entries, the number of encampments has climbed to its highest total since October 2020.
It's unclear what caused the surge of tents, and some say the data point doesn't accurately reflect changes in the number of homeless people. 
However, both the increase in shelter entries and the recent surge in encampments occurred following the issuance of a federal injunction that limited the city's ability to forcibly move homeless encampments starting late last year.
MSC Homeless Shelter on Fifth Street in San Francisco is one of the city's largest such centers. | Source: Justin Katigbak for The Standard
A Controversial Ruling
In December, U.S. Magistrate Judge Donna Ryu issued a preliminary injunction—a rare type of ruling made before any decision in a case is reached—in response to a lawsuit from the Coalition on Homelessness, an advocacy group that alleged San Francisco had violated federal precedent by displacing homeless encampments without offering shelter. 
The injunction, lauded by homeless advocates and lamented by some city leaders, prohibited the city from enforcing or threatening to enforce certain laws that prohibit people from sitting, lying down or lodging in public places. City workers can still ask people to temporarily move to clean the sidewalks, and other public right-of-way laws are still applicable.
Local leaders fired back against the ruling, contending it hindered their ability to move people from the city's streets. City Attorney David Chiu's office said in an appeal that the ruling's language was overly broad and seemingly prohibited the city from moving a single homeless person unless there were enough beds for everyone. 
Director of Street Response Coordination Sam Dodge said in Chiu's appeal in April that the number of people refusing services had increased due to Ryu's ruling. 
But Dodge's claim hasn't come to bear in the city's outreach data, which shows a record-high 975 people entering shelters while a record-low 49% of people reportedly refused services during outreach operations in the first six months of this year. 
Sam Dodge is the Director of Street Response Coordination with the Department of Emergency Management. | Source: San Francisco Chronicle via Getty Images
'Actual Shelter to Offer'
The year started off with historic rainfall that prompted the city to open several emergency shelter facilities. A 250-person shelter, touted by some as a potential model for future homeless shelters in the city, also opened in early February. 
Jennifer Friedenbach, executive director for the Coalition on Homelessness, said the increase in shelter entries demonstrates that people haven't historically "declined" offers of shelter at the rate the city suggests.
"They're more successful placing people in shelter when they have actual shelter to offer people," Friedenbach said. "That's why the sweeps are totally unsuccessful: Because they're moving people, but they have nowhere to go, so they move right back."
The second-highest number of people entered shelters in the first six months of 2021, with 963 people taking shelter offers. A greater chunk of people during that period allegedly refused services, at 59%. 
In the six months prior to the injunction, from July to December 2022, 749 people entered shelters and 65% of people allegedly declined services. 
But as more people have entered shelter and housing through outreach operations this year, the number of tents rose to 609 in July. The number of encampments hovered between 492 and 548 in 2022 and has so far hovered between 571 and 609 this year.
San Francisco Police Department Officer Irvin Huerta speaks to a person in a tent during a homeless encampment resolution on Minna Street on Sept. 14, 2023. | Source: RJ Mickelson/The Standard
Lawmakers Claw for More Beds
More than 4,000 people sleep on the city's streets on any given night, while the city maintains just over 3,000 shelter beds between 90% and 95% capacity to make room for emergency admissions from hospitals and jails. The city's shelter waitlist has grown to over 500 people long as the city struggles to connect with applicants by the time their reservation is ready. 
Several city lawmakers have spun up proposals to quickly build more shelters to meet the demand, but thus far, no formal plan has publicly materialized. In the meantime, the city has argued it should be allowed to enforce anti-camping laws against people who refuse offers of shelter.
A panel of judges from the Ninth Circuit Court of Appeals and the coalition's attorneys have both indicated the city can proceed with penalizing people who aren't "involuntarily" homeless, but the court refused to officially amend the injunction.
The City Attorney's Office has yet to provide new guidance for the city's outreach teams, and a trial date is scheduled for April 15, 2024.