Handyman
New tower proposal close to South San Francisco Caltrain | Native Information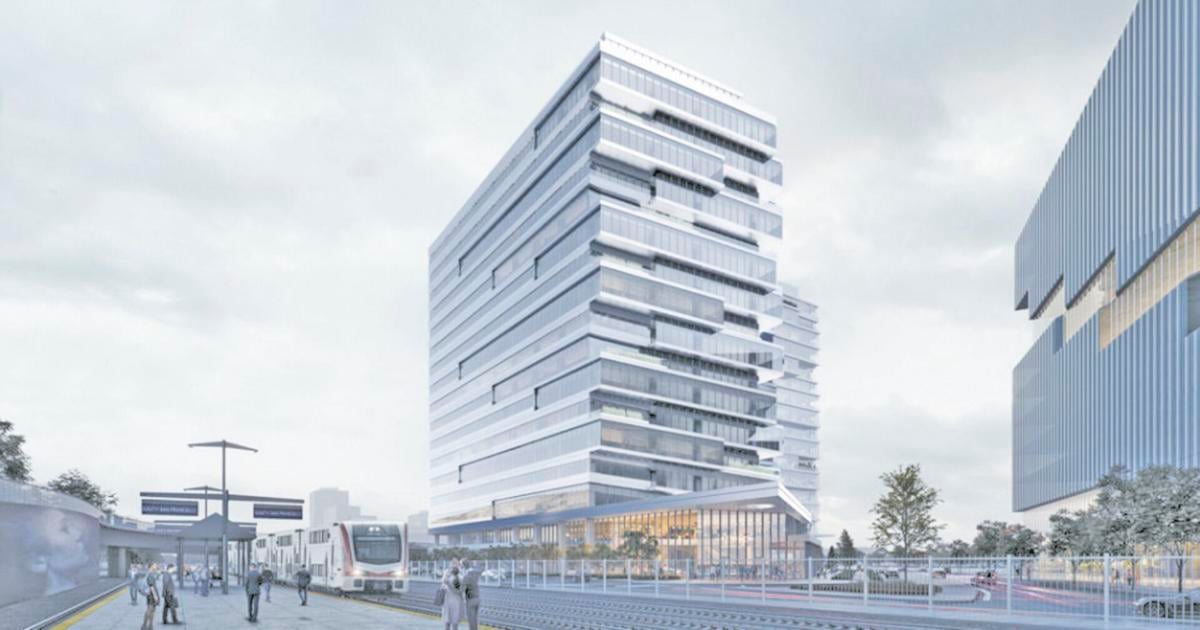 At least three towering commercial campuses have been proposed to transform an area near the Caltrain station in South San Francisco.
A 17-story tower with lab, office and retail space is planned for 121 E. Grand Ave., while a campus with both a 10-story building and eight-story building plus an eight-story parking garage is proposed across the street at 100 E. Grand Ave.
Additionally, a biotech proposal for an adjacent site at 120 E. Grand Ave. is being reviewed. That campus would be 430,000 square feet, according to the city.
The 17 story tower would comprise roughly 940,000 square feet, rising close to 300 feet tall. Parking for 1,394 vehicles would be included in the lower portion of the building.
The ground floor would potentially house a cafe, restaurant, convenience store and other services, with an additional cafe and restaurant on the second floor, according to a city report. The building would be built in an L shape around an outdoor courtyard, the plans indicate.
If approved, the developer will pay close to $23 million to the city, largely for improvements in the area including near the Caltrain station and transportation infrastructure east of Highway 101. An estimated $58.6 million in impact fees would also be due from the developer. A large portion of those fees would go to the city's affordable housing fund.
The project is proposed as 100% electric, adding a cost of $7.2 million, according to the developer's estimates.
It would replace the existing Comfort Inn and Suites, a three story hotel with 169 rooms.
The developer is San Diego-based Phase 3 Real Estate Partners, the same developer behind the Genesis towers, which include the city's tallest structure, a 21 story, 317 foot tower completed in 2018.
For the 100 E. Grand Ave. development, the two buildings would comprise roughly 550,000 square feet, according to the city. The campus would replace a 70,000-square-foot warehouse.
The 120 E. Grand Ave. project, meanwhile, would replace a warehouse that is home to custom foods co-packer Max's Bakery and Kitchen.
All three projects are still under review by the city and will require various approvals. The Planning Commission will review the 121 E. Grand Ave. project at a 7 pm Aug 18 meeting.
The projects join a slate of other developments in various stages of planning or construction, slated to, together, add 13 million square feet of research and development and office space to the area east of Highway 101 in the next 20 years.