Handyman
Editorial: Addiego, Flores for South San Francisco council | Editorials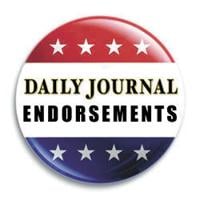 Balancing the needs of the entire community while ensuring there is sufficient revenue for city services and enough housing to address the new jobs that provide that revenue is the essential job of a member of any city council.
Being able to fully synthesize those issues while also articulating the emerging needs of a community and ensuring fiscal solvency are also critical.
In South San Francisco, the two incumbents in districts 1 and 5 hold those characteristics. Can more be done to meet the needs of all? yes But it is a work in progress and there is all the evidence in the world that Mark Addiego in District 1 and Eddie Flores in District 5 have what it takes to lead the city, make the right decisions and respond to emerging concerns for the next four years.
However, the challengers in these races represent some issues that rise to the attention of every member of the City Council and city staff. Traffic, parking, park conditions, affordability and overall quality of life for both longtime and young residents were issues the challengers brought up. This bubbling sentiment reveals discontent about the perceived focus of the city on new development and biotech. To maintain success into the future, city leaders should welcome this insight and seek ways to address emerging concerns. We hope we haven't seen the last of Angelique Presidente in District 1 and Brittany Burgo in District 5. In a practical, no-nonsense way, they both articulate emerging needs extremely well and have their hearts absolutely in the right place. Tom Carney in District 5 also represents the concerns of many.
South San Francisco is on a good path overall. It is capitalizing on the biotech industry and attempting to redevelop the requisite housing to keep the right balance. But it needs not lose sight of its biggest asset, its diverse and interesting residents that give it its true character. The incumbents present the best choices for voters, but the challengers also present very important issues to prioritize.