Moving
Deadly crash in San Francisco causes 'brutal' morning commute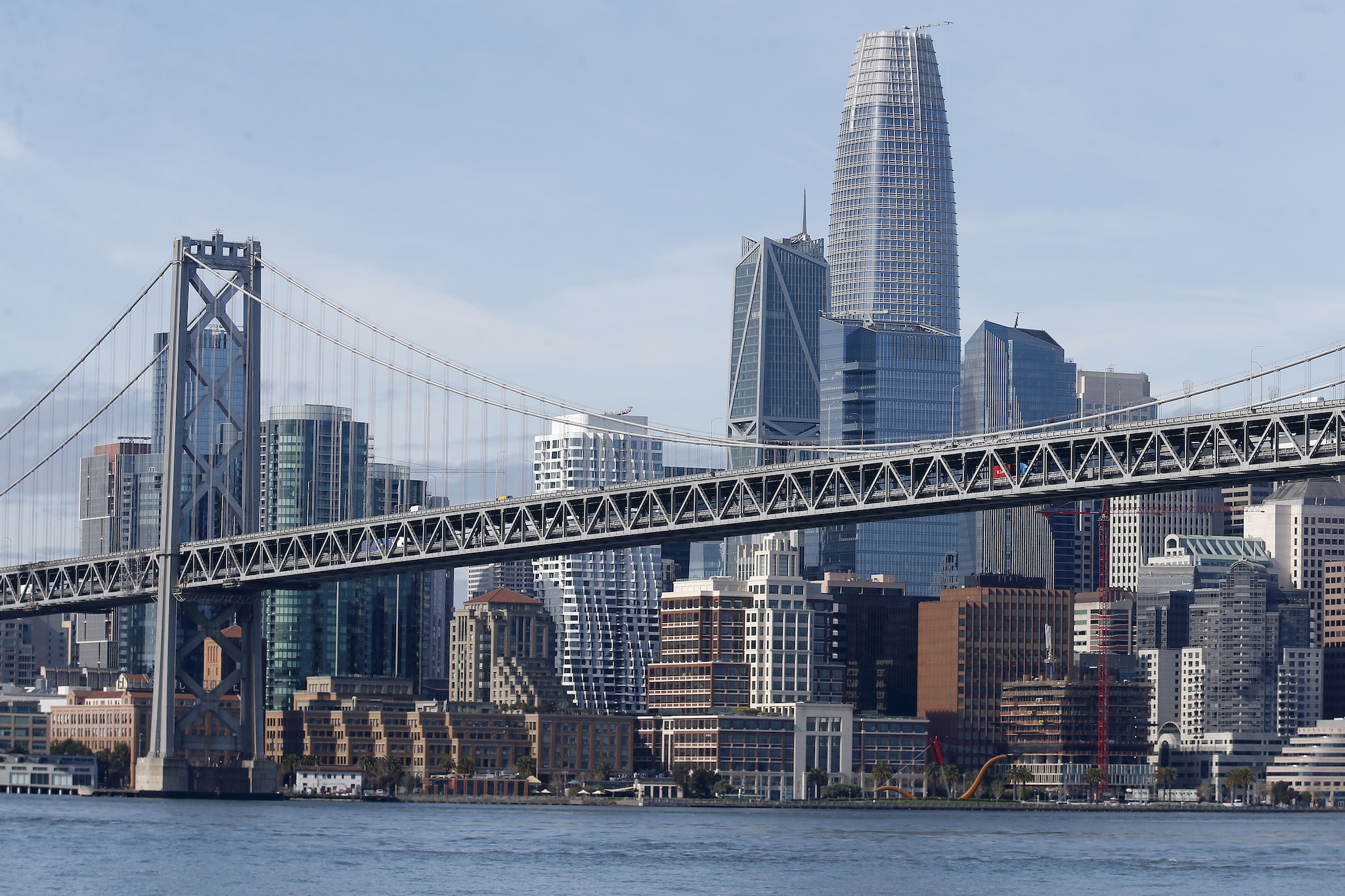 June 7, 2022Updated: June 7, 2022 7:34 am
A fatal crash led to a brutal morning commute in San Francisco Tuesday morning.
MediaNews Group/East Bay Times via Getty Images/MediaNews Group via Getty Images
A fatal motorcycle crash in San Francisco early Tuesday impacted traffic on the connector ramps to and from the Bay Bridge, creating a traffic nightmare officials said.
The ramps from southbound 101 to eastbound 80 and from westbound 80 on to southbound 101 remain closed as of 7:30 am
"Lanes are blocked," officials said. "Expect delays and use alternate routes."
KCBS Radio described the commute as "brutal" as traffic from Oakland into San Francisco was backed up across the Bay Bridge.
The crash occurred at 3:28 am when a man was thrown from his motorcycle on the Central Freeway southbound 101 to eastbound 80 and landed on top of a moving vehicle westbound 80 to southbound 101, the California Highway Patrol said.
"We're unsure if it was a solo vehicle collision or if there was another car involved," CHP spokesperson Mark Andrews said.
The motorcyclist sustained fatal injuries and was pronounced dead at the scene, Andrew said.
Check https://511.org/ for real-time traffic and transit updates.
Amy Graff is the news editor for SFGATE. She was born and raised in the Bay Area and got her start in news at the Daily Californian newspaper at UC Berkeley where she majored in English literature. She has been with SFGATE for more than 10 years. You can email her at agraff@sfgate.com.