Handyman
Boat dwellers evicted for biotech in South San Francisco | Native Information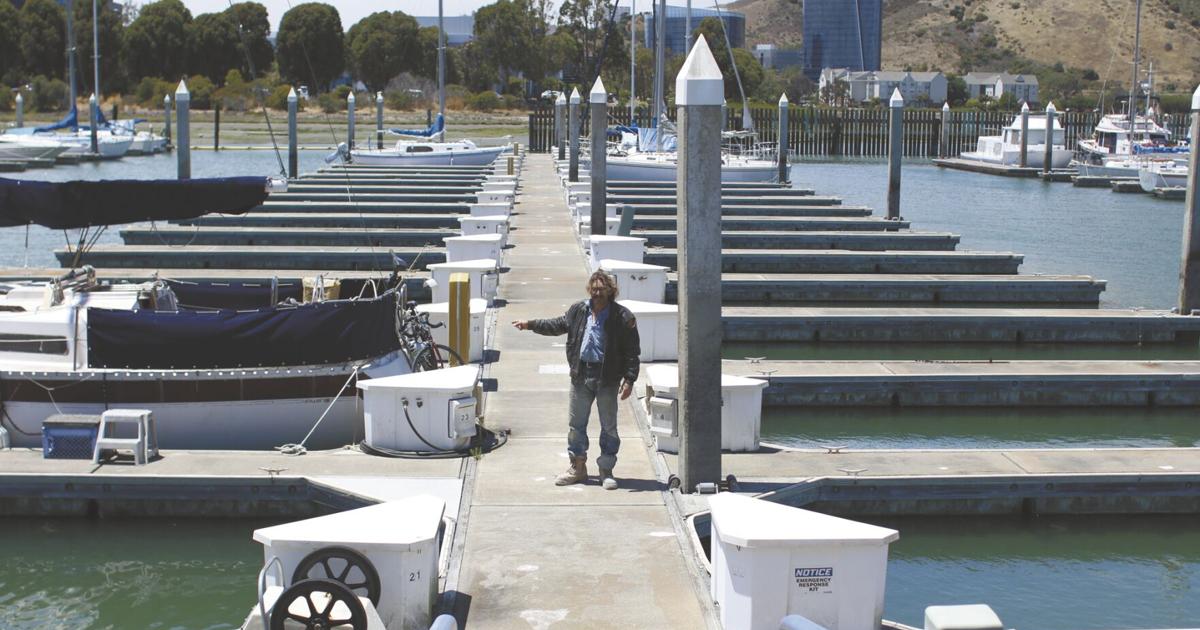 Several dozen South San Francisco residents who live on their boats, many of whom say they have nowhere else to go, are being evicted from Oyster Cove Marina to make way for a biotech campus expansion.
Residents of the private 200-slip marina were given just two weeks last month to sign a document agreeing to leave by Oct. 15 — or else face eviction after 30 days. And while 14 were offered $10,000 to relocate, many others, some of whom lost their legal "live-aboard" status in recent years, are being left out of the offer.
The move comes after Kilroy Realty purchased the marina, along with 50 acres adjacent, in 2018. The Southern California based developer is currently in the midst of building 3 million square feet of office and research space on the land.
"For me, I'm not going to be able to afford a place on land, that's the end of my life here," said Dave H., a resident of the marina since 2001 who did not want his last name published. The 77-year-old Vietnam veteran retired last year and now relies on Social Security and disability to afford his $500-a-month slip costs.
He's also among those not being offered the monetary relocation assistance, despite having held a live-aboard permit for more than a decade. His current permit is for an "extended stay," a downgrade sold as a way of being allowed to keep a second boat at the marina, according to several residents who are estimated to be 40 or more who live at the dock lack the paperwork to do so .
The marina now sits more than half empty, and those left aren't being charged for their slip if they sign the agreement to vacate, which Kilroy recently extended the deadline for to July 31 following a call from the city to do so. Ten of the 14 offered checks have agreed to the offer.
But those who remain say they need more time to either find another marina or make arrangements to move elsewhere. And even those offered the checks contend it's not enough to cover boat inspections and other costs associated with moving — assuming they could find an increasingly rare live-aboard slip to take them.
Just 10% of the nearby 455-slip Oyster Point Marina, which is the jurisdiction of the San Mateo County Harbor District, can legally be rented to live-aboard tenants, for instance, and the waitlist is years long.
That's in part a product of multiple marina closures on the Peninsula in recent years, including Pete's Harbor in Redwood City in 2015, which forced about 50 live-aboard residents out. Amid bitter litigation, Redwood City's Docktown has also been in the process of moving out its 70 residents since 2013.
Lucia Lachmayr, a resident of Oyster Cove since 2012 and one of those not offered a check to leave, said many at the marina are in their 70s, are low income and some are disabled.

Corey Browning/Daily Journal

Lucia Lachmayr, a resident of Oyster Cove since 2012 and one of those not offered a check to leave, said many at the marina are in their 70s, are low income and some are disabled. As an instructor at Skyline College, she said she's one of the lucky ones to have a good income and other housing options.
"There's a lot of people here that are working poor," she said. "They have no place to move to, so they're just terrified, where are they going to go? The reality is some will become homeless and some will just say screw it, I'm going to go take my boat right out here in the channel and be an anchor-out."
In Sausalito, the closure of marinas offering live-aboard slips and tightening enforcement around people unlawfully calling their boats home has led to both outcomes, as some have opted to brave the Bay waters by dropping anchor offshore, risking unsafe conditions that can often lead to boats being swept into rocky shores. It's also led to encampments of ex-boaters who've become homeless following the loss of their vessels.
Lachmayr said some of those displaced elsewhere ended up at Oyster Cove, also around the time more residents began living on their boats without proper permitting.
While some expressed the leniency had been granted by the Oyster Cove harbormaster at the time to make accommodations that skirted the limits on live-aboard slips, Lachmayr said she felt it was done so to aid in the eventual evictions.
"This was intentional," she said. "They got rid of the live-aboards so that when they did offer, it was only a few people that were left to make that offer to."
Real estate firm Shorenstein originally gained approval to develop the area in 2011, but sold the land to Greenland Group in 2016. Plans at the time were for a 2.2-million square-foot campus aimed at the biotech sector, with the marina retained. Lachmayr said residents met with city planners as recently as 2018 and were assured there would not be displacement.
But the eviction notice, delivered June 16 on behalf of Oyster Cove Marina Owner LLC, states "as part of the planning for the neighborhood, we are currently reevaluating the long term use of the marina … we will not be providing return rights of any kind to existing tenants."
A statement from Kilroy uses similar language and adds "we understand the uncertainty that these changes will introduce to our boat owners, which is why we are working with them to make their transition as painless as possible."
South San Francisco Councilmember Eddie Flores said the city is actively working with Kilroy to reach better terms for the boaters, including an extension of the move out date to February next year and more assistance with relocation. He said city staff had provided a list of nearby marinas with openings.
"We will continue to use our voice and bring the dialogue so that Kilroy knows that these are very important residents, and we take care of our residents here in South City," he said.
He noted, however, that ultimately the city has limited say in the matter because the marina is privately owned, and state tenant protections do not apply to those living on the water, regardless of live-aboard status.
"For those living on their boats without a permit, I'm also willing to discuss with Kilroy Reality whether any relief can also be provided to those boaters, but whether relief is possible is really unknown," he said. He indicated a meeting with Kilroy had been set for next week.
In the meantime, Chris Robinson, a resident of the marina since the late 90s, said he's both been unable to find another marina and unable to find affordable housing on land since being asked to leave.
"There's no reasonable option that you can find any type of live-aboard slip," he said. "It's just a disappearing lifestyle."
And while South San Francisco has looked to offer more affordable housing in recent years, units available often go to those who have been on waitlists for years. Additionally, even the most affordable studio (for those dubbed "extremely low-income" per state lingo) is nearly double the monthly rent of an Oyster Cove slip.
"Just living around here, the bigger picture I think people don't realize … there's really no longer a middle class, there's really no longer a lower class," Robinson said. "There's either homeless, left the state, or high-income, and that is it. And that's the way this whole Bay Area is going to become at this point."
Kilroy Realty is currently in the second of four phases of construction on the waterfront campus. The company is worth approximately $6.3 billion and the second phase alone is projected to cost $900 million.