Moving
Advocates Maintain Mock Funeral, Rally for Public Transit in San Francisco – NBC Bay Space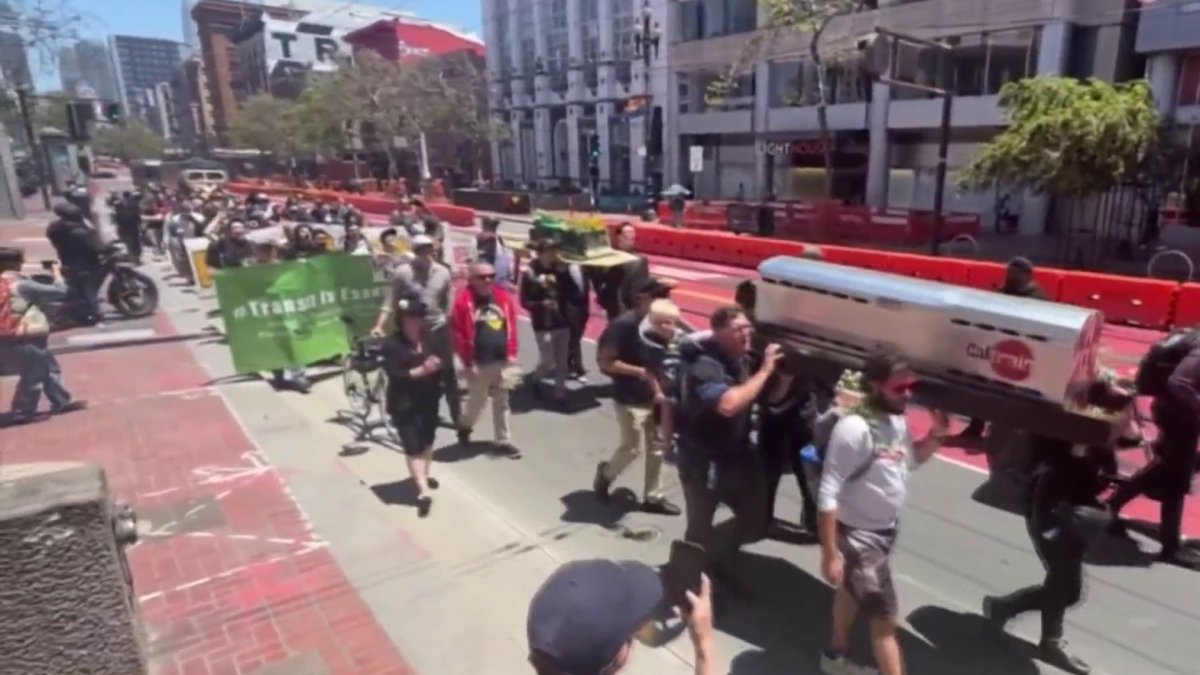 Public transit advocates rallied in San Francisco Saturday to support Bay Area public transit with a different kind of march: a mock funeral and rally.
The crowd lamented the potential loss of public transport and the impact on the local economy if the state didn't provide urgent funds, they said.
"Without this bridging funding, just to get through the difficult period when ridership has not yet returned, agencies will have to stop their services," said Lian Chang, a public transport advocate.
The group marched, stating that transit companies have kept essential workers moving during the pandemic, but federal aid is running out and they want the state to step in.
"So we need a little more funding, firstly to continue the recovery and secondly to get to where we can adopt a regional measure, a local measure, to keep the bus running, to keep the train running," he said Cyrus, supporter of public transport hall.
As the rally grew, so did the crowd near San Francisco City Hall.
State Senator Scott Wiener addressed the crowd.
"We know how to solve this. "We need about $1 billion a year for five years, which is totally doable in the state budget, and we're going to keep fighting over the last week to make that happen," he said.
Wiener shared his perspective on what is happening in Sacramento.
"I am now more optimistic than ever that we will solve the problem," he said. "Both houses of the legislature have said they want to resolve the issue and we now need to work it out with the governor."
Advocates said they would continue to advocate for those who rely most on public transport.