Handyman
14-acre biotech, mixed-use web site strikes forward in South San Francisco | Native Information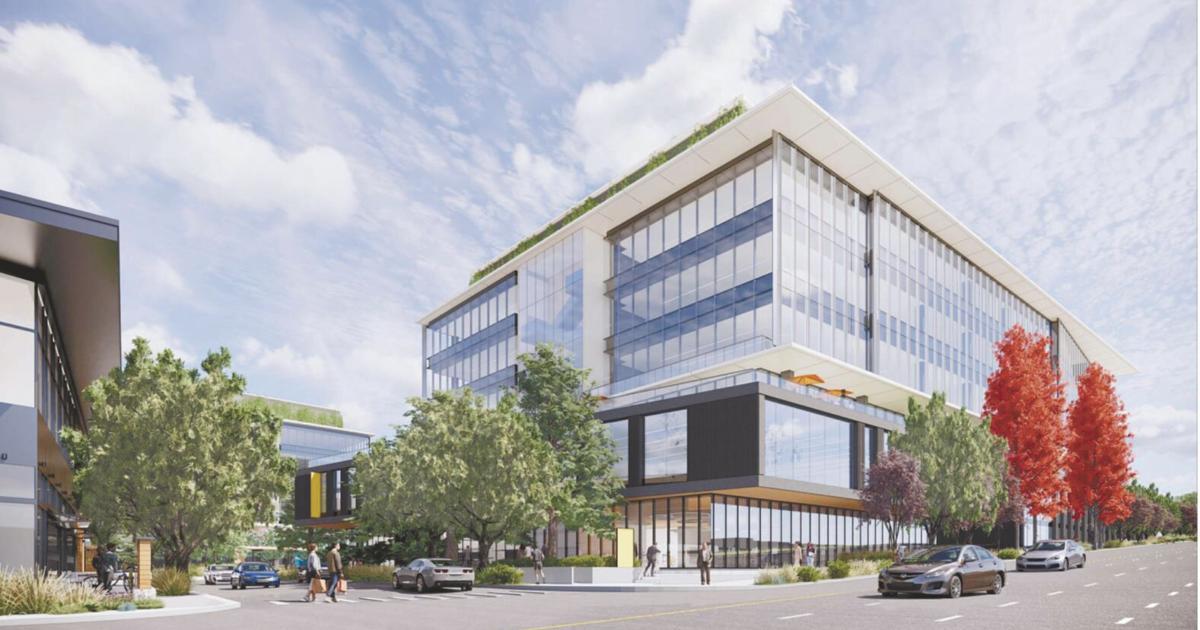 The conversion of a vacant lot into a residential, retail, and 750,000-square-foot biotech center that will revitalize an area north of Lowe's in South San Francisco will not happen overnight, and now the city council and developer are working on the details.
For nearly 10 years, a vacant lot at 180 El Camino Real has been a thorn in the side of South San Francisco residents. Construction of the 64,000-square-foot Safeway, which spans more than 3 of the 14 acres, began last week, but work is far from complete. A City Council meeting on Wednesday, September 14th considered noise control measures, environmental impact and the need to divide the property into three lots.
"One of the big complaints for the biotech on the east side is that there's nothing there for the employees, so you're going to have a safeway with all the departments," Councilor Mark Addiego said.
The remaining 11 acres will be divided into three lots to accommodate a 183-unit multifamily residence, three research and development buildings totaling approximately 750,000 square feet, and a parking garage shared with public sidewalks and retail facilities. The developer calls for 105 feet, although the height limit for the area is currently 80 feet.
This website answers those calls to action and will also benefit the community, Addiego added.
The project is located approximately 2 miles from San Francisco International Airport and falls under the jurisdiction of the airport land use, which has guidelines regarding noise levels. In order for the project to proceed, the developers must ask the council to override the Airport Land Use Committee with the City/Counties Association of Governments of San Mateo County noise compliance policy, ultimately reducing airport liability for problems related to excessive noise noise that residents and renters may have.
Along with the suspension, the commission added a condition for safety requirements to protect public health and safety.
Proximity to the San Bruno BART station and SamTrans service on El Camino Real offers developers flexibility in reducing parking spaces as the goal is to reduce traffic and become more environmentally friendly.
The project provides for a total of 1,400 parking spaces, equivalent to 1.65 spaces per 1,000 square feet of R&D space and 1.58 spaces per unit in the residential building for a total of 290.
Councilor Eddie Flores asked if the proposed parking layout would cause problems with residents who, for convenience, choose to park at the Safeway rather than drive into their residential parking garage and walk to Huntington Avenue, where designated residential parking is currently proposed.
"I think that we need to restructure the above-ground parking lot for Safeway, it's definitely not going to be enough," Flores said.
Mayor Mark Nagales also expressed concerns that nearby neighbors would be bothered if there was not enough parking space.
"Residents who live across the street are concerned that people may park in their neighborhood because they can't find a parking space," Nagales said.
Councilor James Coleman expressed concern that the research and development buildings could go fully electric. He suggested developers speak to representatives from Peninsula Clean Energy, who offer free support to go fully electric.
Due to the height request, the developer is offering a $2.4 million community fund earmarked for a new community facility and moderate improvements at El Camino Real.
A project development fee totaling US$45 million is provided primarily: US$24.4 million for city-wide transportation, US$12.5 million for commercial connectivity, US$5.2 million for parks and recreation, $1.5 million for childcare, $1 million for public safety, and $200,000 for the library.
"It's really important to us to give back to the community and city while also having a successful project," said Steve Dunn, SteelWave's Senior Managing Director.