Moving
Workplace Emptiness Price Continues to Climb in San Francisco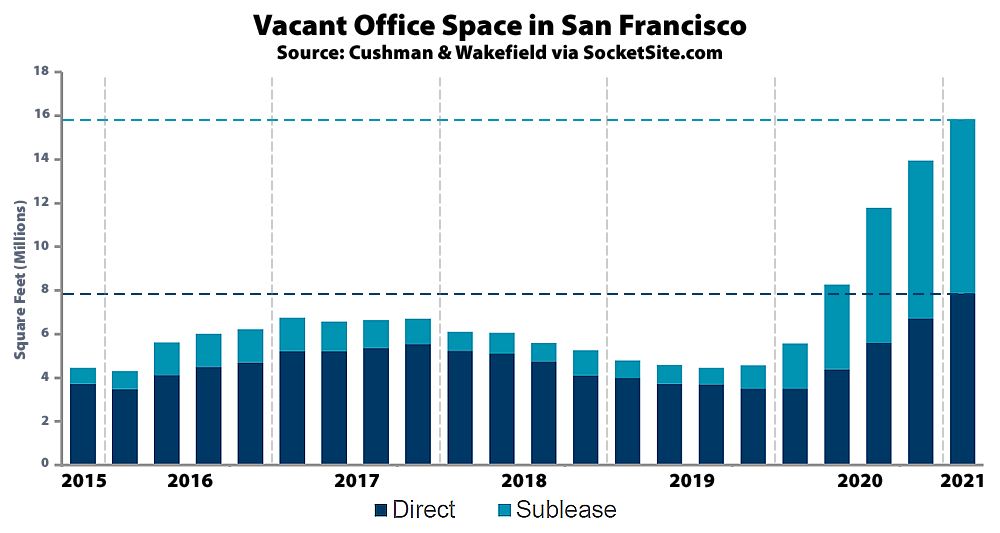 In addition to the 7.87 million square feet of unlet office space now distributed throughout the city of San Francisco, up from 6.7 million square feet of unlet space three months ago, there is now an additional 7.99 million square feet of office space, according to Cushman & Wakefield Rented space that is vacant and offered for sublet. That equates to 7.2 million square feet of sublet space at the end of last year.
This means that there is now 15.85 million square meters of vacant office space across the city, which corresponds to a vacancy rate of 18.7 percent. This corresponds to a vacancy rate of 16.7 percent three months ago compared to a vacancy rate of 6.0 percent at the same time last year. This does not include a further 1.3 million square meters of space that is either under construction or is currently being renovated.
While leasing activity rose from a 30-year low at the end of 2020, only 433,000 square meters of space were rented in the first quarter of 2021. This equates to a lease of 1.1 million square feet in the first quarter in the last quarter, a long-term average of around 1.6 million square feet per quarter and a DotCom-era low of 933,000 square feet in the second quarter of 2001.
And while landlords remained stable in the second quarter of last year, the average asking rents for office space in San Francisco are now down 12 percent to $ 73.76 per square foot per year, reflecting mid-2018 vacancy rates closer to 7 percent, which suggests there is still a lot to fall.