HVAC
West Allis household receives new HVAC system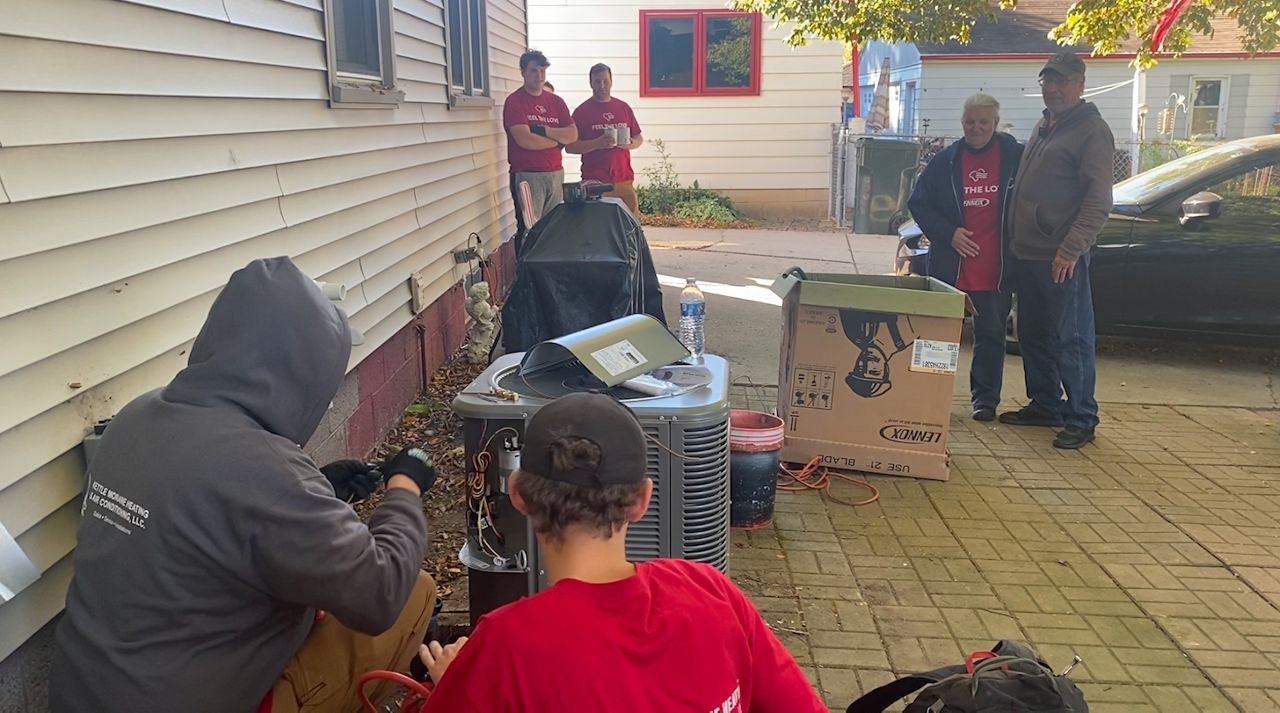 WEST ALLIS, Wis. — Volunteers are making sure a few local families "Feel The Love" by installing new HVAC units before winter approaches.
Alex Simon has been installing heating and air conditioning systems for Kettle Moraine Heating & Air Conditioning for three years.
He joined other volunteers on Saturday as a part of the "Feel The Love" campaign, a program by the HVAC systems company, Lennox, where volunteers install free HVAC units for families in need.
"We are in the industry of helping people and especially like today, where we are helping someone who really does need it. It makes you feel good," said Simon.
(Spectrum News 1/Phillip Boudreaux)
Since the program began, Lennox has provided more than 1,000 furnaces to families.
On Saturday, some of those units went to the Voss family.
As their medical bills piled up, Diane Voss said they found out they needed to replace their HVAC unit.
And they didn't know how they were going to get the money to pay for the new equipment and installation. Then, the "Feel The Love" campaign came in to answer their prayer, Diane Voss said.
"I was hoping and doing lots of praying. I talked to my daughters, and they did lots of praying. When they came out and interviewed us, they said that we can get one. I'm just ecstatic, overwhelmed and so thankful for everybody," said Diane Voss.
"They really brought the people, a big crew of people, to install it," her husband, Greg Voss added.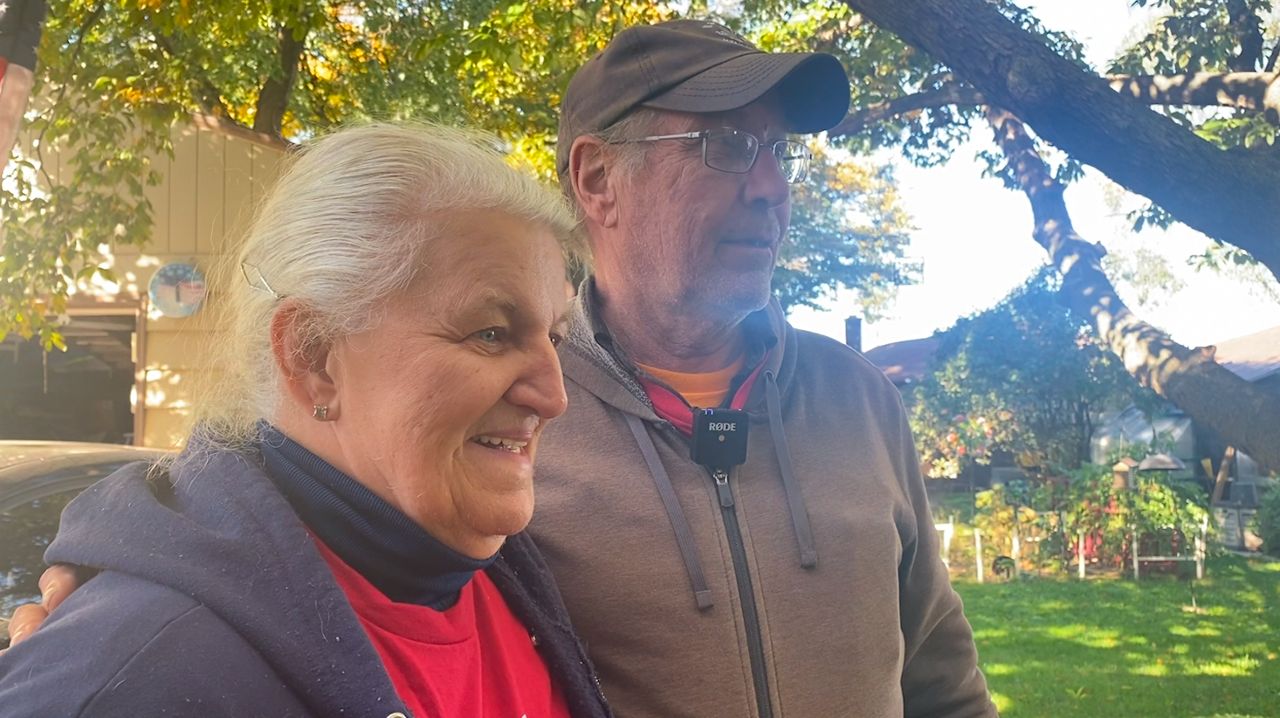 (Spectrum News 1/Phillip Boudreaux)
Lennox chooses families and individuals based on their commitment and service to those around them.
Simon said it brings him great joy to give people, like the Voss family, the proper heating system when the temperature drops.
"It's definitely a lot of hard work and plus, it's long and you gotta like what you do," he said.
Marc Marchillo of Kettle Moraine Heating & Air Conditioning said he's appreciative that their customers, and the company owners Bill Brink and Lennox, allow them to give back to the community.
"You can just feel the good vibes and the happiness. You can 'Feel The Love.' That's where the name came from," said Marchillo. "When you talk to the homeowners, recipients, you can see it in their eyes. They are so grateful. It's good vibes, and that's why we do it."