Chimney Sweep
Uncommon September rainstorm batters Bay Space after grueling warmth, drought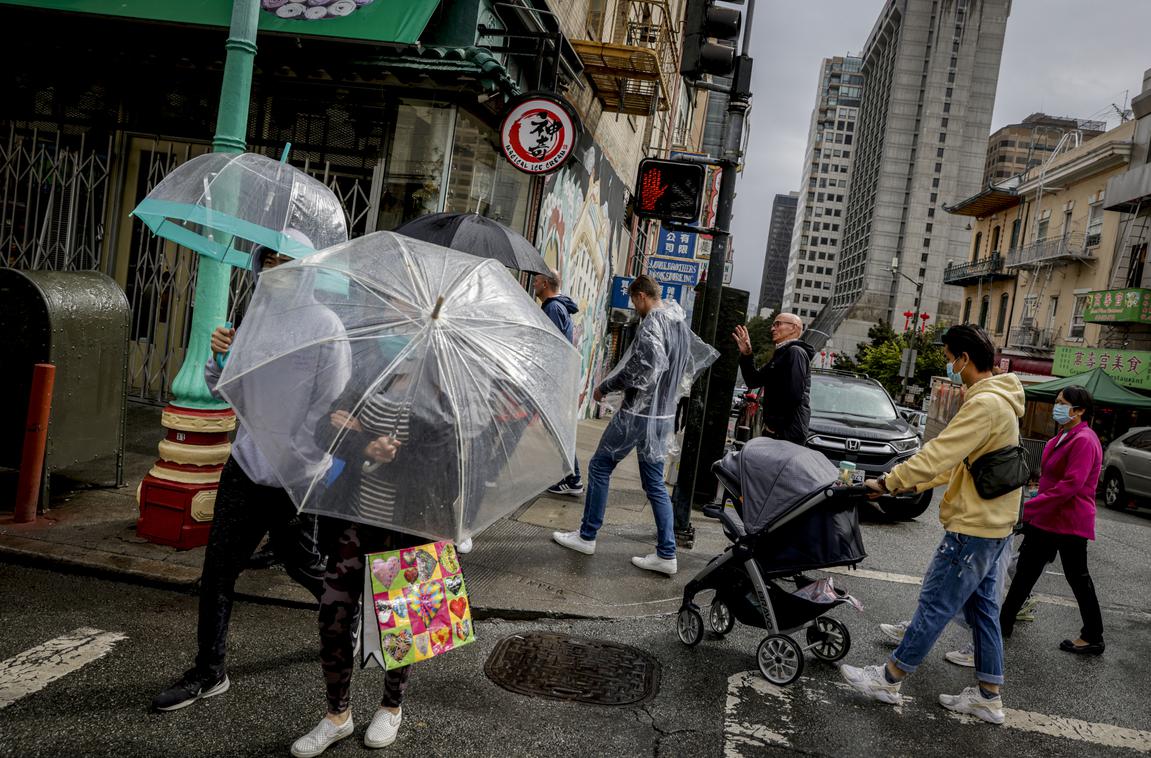 Rain battered the Bay Area on Sunday, moving from the northern valleys toward the south, upcoming street events in San Francisco and bringing fears of blackouts and topped trees.
A storm that generated days of tantalizing forecasts had finally arrived.
For residents recovering from a record heat wave, in a season typically marked by grueling wildfires and protracted drought, the rain brought surprise and relief, some panic, and a little disappointment. Forecasts show the storms will probably persist at least through Tuesday.
In downtown San Francisco, the showers came in bursts, picking up at about 9:45 am and spraying down hard enough, within a few minutes, to rattle the tin chimney caps of apartment buildings. By 10 am the downpour had washed leaves down the drains and was threatening to clog them up and start building lakes in intersections.
Then, by 10:15 am, it had abated, another illustration of California's extreme vicissitudes in weather, where atmospheric rivers follow long parched periods. At 11 am the wind began moaning and the rain started again. Organizers canceled the annual LeatherWalk in SoMa, and Sunday Streets in the Western Addition. Stern Grove was also closed.
Inclement weather delayed Flower Piano, a popular performance festival in Golden Gate Park, by one hour, though the event proceeded at 11 am with tents covering all 12 pianos.
"The crowd is less than if it were a sunny day, but there is a phenomenal dedicated hearty group of pianists and listeners who are here and outfitted in their finest rain jackets, rain boots and umbrellas," said Brendan Lange, spokesperson for Flower Piano .
At 2:30 pm, Yasmin Bahl started her regular run up the Lyon Street steps in pouring rain at Green Street. By the time she reached the top at Broadway, the rain had cleared enough to see a lone sailboat on the slate gray bay.
"We blinked. It's over," she said of the storm before she started on her second of 10 sets on the steps. Yet Sunday's weather pattern had been anything but consistent, and meteorologists predicted more torrents as the day wore on.
Gentle rains that moistened pavement at about 8 am in the East Bay turned fierce in the afternoon, when the rain came pouring down in sheets. By then the storm had done much of the North Bay, where forecasters predict the mountains may see up to 3.5 inches of rainfall.
But Comedy Day in Golden Gate Park pressed on through the rain, which stopped in time for the last set of the day. "It was pouring for 40 or 45 minutes and the audience just stayed, about 50 to 100 people braving the elements and laughing their butts off," producer Debi Durst said.
The crew set up a canopy onstage, but the comics avoided that coverage and stood out in the open when it was pouring. Only the band cut its performance short. "Their instruments were getting wet, and I said, 'No one gets electrocuted today,'" Durst said.
Powerful winds blasting southward along the coast prompted the National Weather Service to issue an advisory for Sunday and warn of likely blackouts.
Winds were swirling for the nationally televised Giants-Dodgers game, which started at 4 pm at San Francisco's Oracle Park. The first batter up, Mookie Betts, got a single to right field when the wind blew a fly ball down from the sky in front of the outfielder, who could not adjust to the wind. The rain caused a delay later in the game.
"We're definitely considering this a welcomed rain event that will bring moisture to some of our dry fuels," said Brooke Bingaman, a National Weather Service meteorologist. Though the storm's behavior may seem erratic, Bingaman and other weather scientists expect it will produce unseasonably high levels of precipitation.
Southerly winds gather over the Bay Area on Saturday night, with rain forecast for all area by Sunday night into early Monday.
National Weather Service Bay Area
In downtown San Francisco, residents should anticipate about an inch, roughly four times what the city collects in an average September, Bingaman said.
So far amounts vary from a few hundredths to 0.13″ Sonoma and Marin Counties. A few drops of rain already at San Francisco within last hour, more arriving from the southwest. The surface to upper level low still spinning up (strengthening) ~ 200 miles west of point reyes.#CAwx pic.twitter.com/8VM6V9tr06
— NWS Bay Area (@NWSBayArea) September 18, 2022

Oakland should expect a half-inch to 0.75 of an inch of rain, possibly doubling its September rain average, she added. Forecasts expect similar totals in the San Jose area, which may also double its September average.
"But it's another case where the North Bay is the winner for rain," Bingaman said.
Sonoma and Napa counties should get 1 to 2 inches of widespread rain, which began lashing the North Bay valleys Saturday night, pelting Mount Tamalpais and Mill Valley, the National Weather Service reported, as winds picked up in the East Bay hills and Santa Cruz Mountains .
Commuters should expect a messy Monday morning drive, Bingaman said, as the first rain of the year mixes with oil residue on Bay Area roads, creating dangerous conditions, along with high winds blowing debris onto roadways.
The winds could also blow tree limbs onto power lines, causing blackouts. In addition, the first rains can turn accumulated dirt on power lines into mud, which conducts electricity and can damage the system and cause power failures.
Fortunately, Bingaman said, the Bay Area's wildfire burn scars are older, so she is not expecting mudslides in the area.
In the Lake Tahoe area, there's the possibility of light snow in higher elevations, said National Weather Service meteorologist Zach Tolby. But the bigger impact should be lower temperatures, breezier conditions and about an inch of rain in the area.
Tolby said residents are finally getting a reprieve from smoky air.
"The Mosquito Fire has been pouring into smoke," he said. "So, we're all quite excited to see some wind, rain and clouds."
Matthias Gafni and Rachel Swan are San Francisco Chronicle staff writers. Email: matthias.gafni@sfchronicle.com, rswan@sfchronicle.com Twitter: @mgafni, @rachelswan