HVAC
Transit Connection FAIL – Streetsblog San Francisco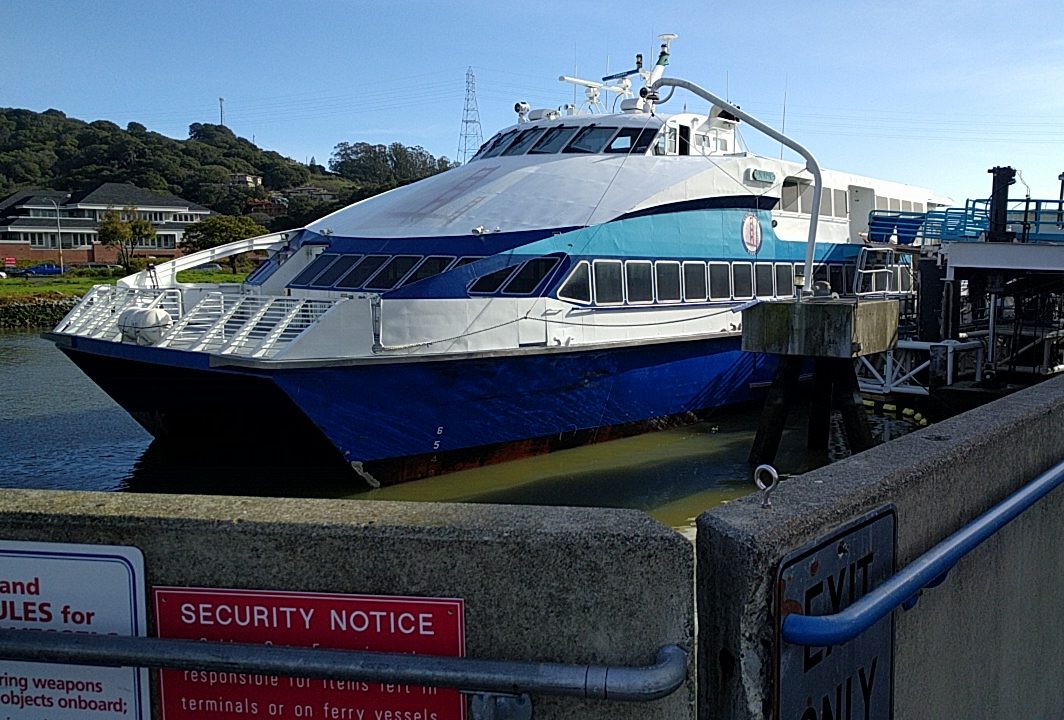 Every now and then, someone emails Streetsblog to express personal frustration with the Bay Area's irrational, uncoordinated transportation systems, which sometimes seem to exist more in the interests of their operators than customers. Whether it's the literal iron bars between BART and Muni, or the fact that a full bus fare is required for a last mile connection from BART using AC Transit, or a missed connection from BART to Caltrain in Millbrae, it There's no shortage of pointless hurdles when using transit in the Bay Area. The lack of schedule and fare coordination is so bad that an entire advocacy group, Seamless Bay Area, is trying to fix the problem. Attorney Antony Trezos emailed Streetsblog to express his frustration at one such example: the ferry-to-rail link at Larkspur. Streetsblog thought it would share Trezos' account of his attempt to use public transit on a recent trip from San Francisco to Santa Rosa.
For the President's Day holiday weekend, I wanted to leave San Francisco and explore another city. I decided to take a bike ride and explore Santa Rosa on the SMART train. Getting there was fairly easy; I took the Golden Gate Transit 101 bus and connected with SMART at the San Rafael Transit Center. The bus stop and train station were in the same place so connection was hassle-free. I was considering taking the ferry to Larkspur, but the first ferry doesn't leave until 12:20 on Saturdays, which was too late for the departure time I had planned.
My trip back to San Francisco on Monday February 20, 2023 proved more challenging. My first problem occurred when trying to use SMART's website on my mobile device. I checked what schedule SMART uses for the President's Day holiday. When I looked at the SMART 2023 Holiday Schedule page on my phone, I saw a list of holidays and based on the list I assumed SMART would be running on holiday service. I didn't scroll all the way to the right to see the Regular/Weekday schedule next to the Presidents Day holiday. Many other people at the train station had the same problem as me. We got on the #5 holiday train at the downtown Santa Rosa station at 12:02 to catch the Larkspur to SF connecting ferry at 1:35 only to later find out that SMART was running weekdays and the next train wasn't would drive. Since I wouldn't be leaving Santa Rosa until 12:56pm, while the next ferry wouldn't be until 3:15pm, I decided to grab a bite to eat and coffee while I waited. When the train came I enjoyed the view from the window and the conductor's cheerful demeanor chatting to the passengers all the way to the Larkspur.
The SMART train parked at Larkspur. Photo: Streetsblog/Rudick
Upon arrival at Larkspur Station, it is a 5 minute bike ride (or 15 minute walk) to the Larkspur Ferry Terminal. Then came my second problem. I had relied on the SMART website for information on Golden Gate Ferry connection times. Little did I and many other passengers know that SMART operates weekdays on President's Day while the Golden Gate Ferry operates on holidays. The 3:15pm ferry we were counting on would not leave Larkspur until 5:15pm so we were stuck at the Larkspur Ferry Terminal for three hours. I used my mobile device to navigate how to get back to San Francisco from Larkspur and found that the next best route (apart from cycling back) was a Golden Gate Transit bus from the Lucky Drive bus stop on Highway 101.
The Lucky Drive bus stop on the side of the 101 freeway – a prime example of NOT building transit infrastructure! Photo: Antony Trezos
For me, it was an easy 10-minute, one-mile bike ride, but for the family of eight that included small children and older folks who rode SMART from Petaluma to San Francisco that day for a day trip, and others Commuters, it would have been an impossible 25 minute walk.
The bridge/transfer between SMART and the ferry is long and not ideal either, but it certainly beats bus stop 101 in the previous photo! Photo: Streetsblog/Rudick
The good news is that the SMART train is a pleasure to ride, with or without a bike, and it seems to run on consistent schedules. However, the question remains: When will the Bay Area finally get an integrated transit system that allows people to travel and connect without having to check multiple transit locations to see which trains, boats, and buses are going when? I try to use local transit for commuting and day trips, but transit companies have different schedules and make it difficult to connect to the many different transit companies in the Bay Area.
I am currently awaiting a response from SMART Customer Service and am informed that if you are connecting from any of the other 27 transit companies in the Bay Area, you will need to check each transit company's location for schedules and updates.
Happy driving and commuting.
***
Streetsblog has had similar experiences using the Ferry/SMART connection.
What's your most hated connection in the Bay Area? Share your thoughts below.