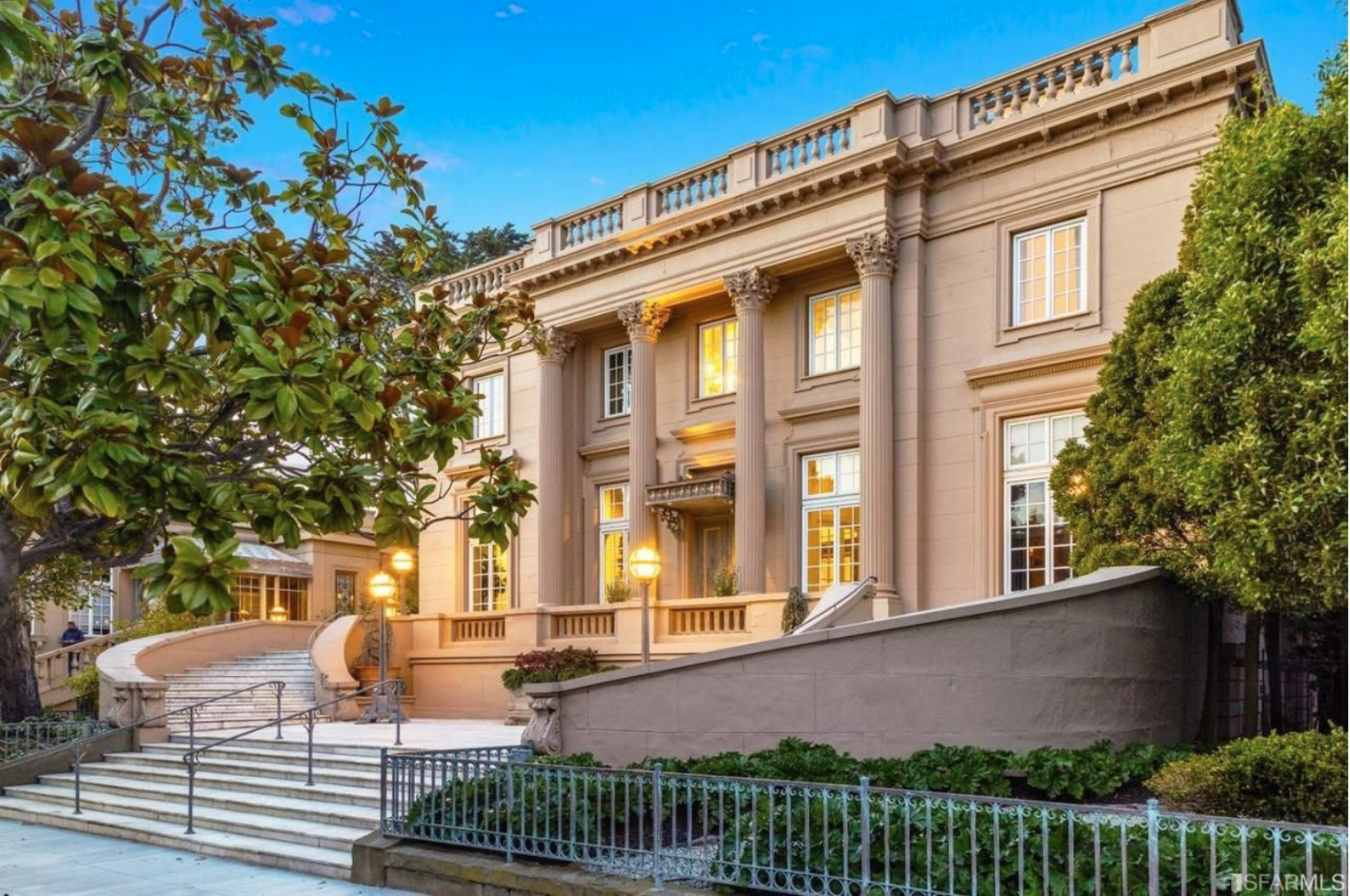 Gazing at incredibly unaffordable real estate is a Bay Area pastime, and 2022 didn't disappoint.
Some of your favorite deals of the year included homes on the National Register of Historic Places, award-winning architecture, and San Francisco's original Painted Lady.
Below are our seven most read property porn picks of the year. What would you choose?
7. Award-winning gallery home in South Park
South Park's "Gallery House" by San Francisco's multi-award-winning architecture firm Ogrydziak Prillinger was a real eye-catcher, designed to house an extensive art collection.
6. Albert Farr's renovated home in Presidio Heights
Built in the 1930s, this modernized French Normandy mansion embodies the design of old San Francisco with large rooms and luxe touches by Handel Architects followed by Matarozzi Pelsinger.
5. The lush "Petit Trianon" from Presidio Heights (and Decorator Showcase 2019)
This 18,000-square-foot Koshland House, modeled after the 1760s Le Petit Trianon of Chateau Versailles, was listed on the National Register of Historic Places in 1984.
4. Traditionalist (and ornate) Queen Anne Victorian on Page Street
This traditional residence was built in 1890 and has been owned by the same family for 37 years. She screams "plush". Almost the entire home is swathed in floor-to-ceiling patterns and colors, stained glass, and antique hardware.
3. William Raymond (WR) Yelland designed the picture-postcard cottage on the East Bay
Known for his work in the East Bay, William Raymond (WR) Yelland reflects the old European rural architectural style inspired by his time in France, reflected in the Thornburg/Normandy Village and Tupper and Reed. This Kensington picture book feels like it's straight out of the French countryside.
2. Classic three story Presidio Heights Manse
This pretty yellow property was built in 1924. Set against the green backdrop of the Presidio, it offers some of the best offerings in city life along with a lush flora and fauna in its own grand design.
1. San Francisco's Original Painted Lady
There's no more San Francisco than living in one of the Painted Ladies in Alamo Square, unless it's the OG. The oldest, built in 1892, was also the home of the original Ladies builder, Matthew Kavanaugh.