HVAC
Tesla to work on residential HVAC techniques with Bioweapon Protection Mode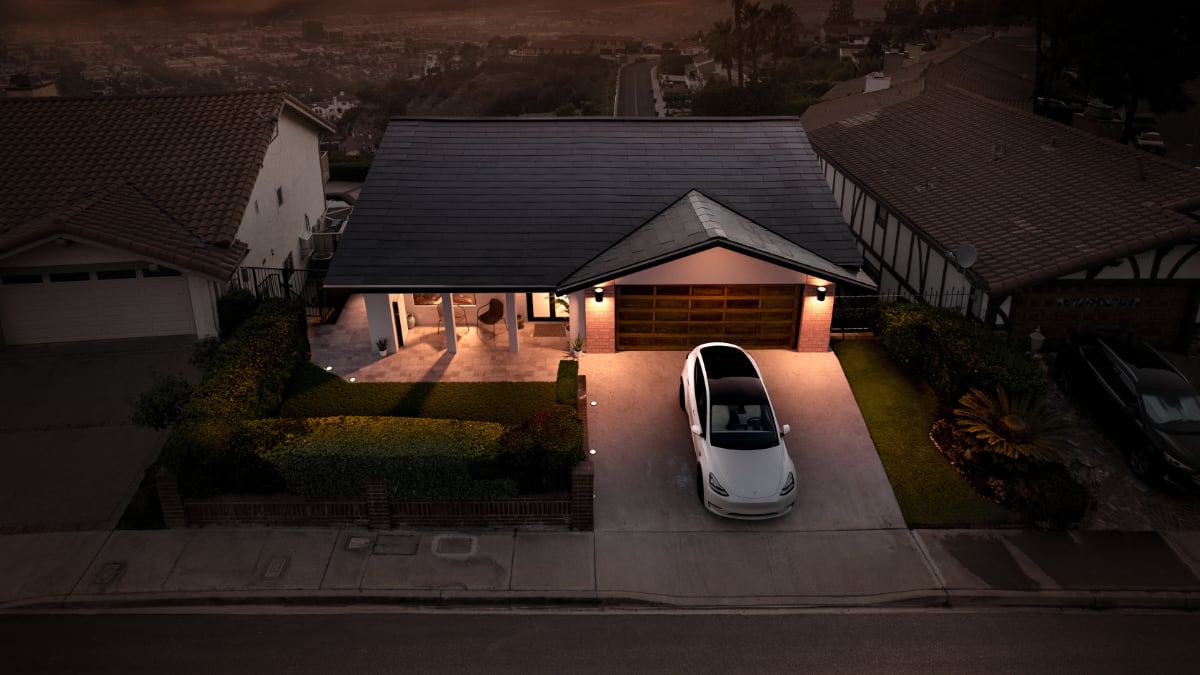 64 days since announcement
July 20, 2022
By Gabe Rodriguez Morrison
Tesla CEO Elon Musk says the company is interested in making its own HVAC system for homes. "It's on the future product list," says Elon.
Tesla is known for having remarkable air quality inside their electric vehicles. They went as far as integrating large HEPA filters into most of their models, which Tesla calls Bioweapon Defense Mode.
The HEPA filter removes 99.97% of dust, pollen, mold, bacteria, and any airborne particles with a size of 0.3 microns (µm). The filter is adapted into an efficient HVAC system to prevent decreasing the vehicle's range.
Last year, when Tesla announced a software update to make the Model S HVAC system quieter, Elon was asked about Tesla making a home HVAC system, to which he replied:
"Oh man, home HVAC that is super energy efficient, quiet & purifies the air would be great. We developed it for the car, but it can be scaled up for home use."
Residential HVAC is a product that Elon has been talking about for years and really wants Tesla to manufacture in the future. More recently Elon said that it is on Tesla's list of future products.
It's on the future product list. Especially important in places like Austin, which has next-level amounts of pollen in the air.
— Elon Musk (@elonmusk) July 18, 2022
Back in 2020, Elon Musk spoke about his desire to create a "super efficient" HVAC system for homes.
HVAC and AI seem to be two areas that interest Elon. Last year Elon said that Tesla would look into adding an AI-based HVAC system into their vehicles (and now possibly into homes).
The system could take environmental readings into account such as the air quality in the area, whether the car is in stop-and-go traffic, and automatically control car features that would improve the air quality inside the car.
The car could automatically enable air circulation or even turn on Bioweapon Defense Mode.
Tesla is working on many other projects right now and the HVAC is not in an advanced stage of development yet. It is unknown when Tesla will officially unveil an HVAC system but this news confirms that the HVAC system is in fact on a "list of products" and can be expected in the distant future.
I'm dying to do super efficient, quiet home HVAC with HEPA & water distillation. It's weird, but I really want to do it.
— Elon Musk (@elonmusk) April 23, 2020


September 22, 2022
By Kevin Armstrong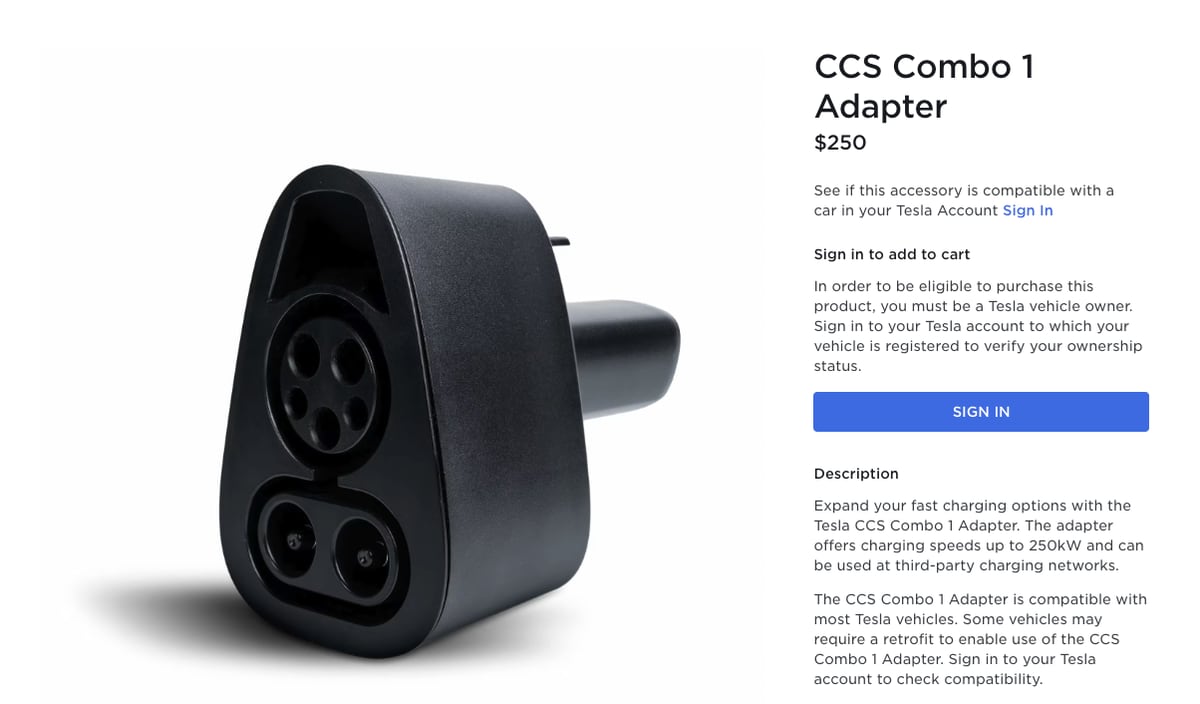 Tesla owners can say goodbye to range anxiety. Despite Tesla's vast network of more than 35,000 Supercharger stations, there are still areas that can raise the stress level as the charge goes down.
Those days will soon be a distant memory as more non-Tesla charging stations pop up. However, those stations do not have the sleek Tesla charger but a big, bulky one called CCS.
CCS, which stands for Combine Charging System comes in two types. Type 1 is mainly used in North America and South Korea, while CCS type 2 is the charging standard in Europe. They differ in the number of phases and maximum power they can provide.
Up until now, Tesla did not sell its CCS type 1 adapter in North America, but they did in South Korea. If you wanted one, you needed to import it or purchase the adapter through a third party. These adapters have been selling for a hefty price online, including eBay. Some sellers have the adapter listed for as much as $1000.
However, Tesla has finally added the adapter to its US store. Tesla owners will now be able to tap into a whole other charging network.
Tesla introduced the device into the store at the bargain basement price of $250 USD, a significantly better deal.
But, not all Teslas are CCS compatible. Some models can charge with CCS once the adapter is attached. However, several models, especially versions before 2020, are not CCS ready. There is a simple way to determine if your Tesla is suitable for CCS by taping the main menu, then Software and then Additional Vehicle Information. A box will pop up with a lot of information; scan for CCS adapter support. It will show 'Not Installed' or 'CCS Enabled'.
Electronic Control Units (ECU) were available in the Tesla parts catalog for owners to retrofit their cars if they were incompatible. However, after the launch of the adapter in the Tesla store, visitors are asked to sign in before being able to purchase the adapter.
The website determined if the owner had a CCS-ready Tesla. If you didn't then you were presented with this message: "This accessory requires a retrofit. Check back in early 2023 for availability." Further down the page, there are instructions to check back in early 2023 for the availability of vehicles requiring a retrofit.
Tesla has also added messaging within its mobile app. If you navigate to the Service section, you'll now see a message at the top of the app displaying 'CCS Adapter Retrofit, check vehicle status.'
Unfortunately tapping on it doesn't offer any additional information, asking owners to check back in early 2023 to schedule an appointment for a retrofit.
CCS stations reportedly reach speeds of more than 150kW in the US, and, unfortunately, they are the preferred plug of several manufacturers. There was a petition to have the Tesla charging hardware be the industry standard, but it appears that has failed. CCS is available at Electrify America and Electrify Canada, and several other third-party power suppliers.
September 21, 2022
By Kevin Armstrong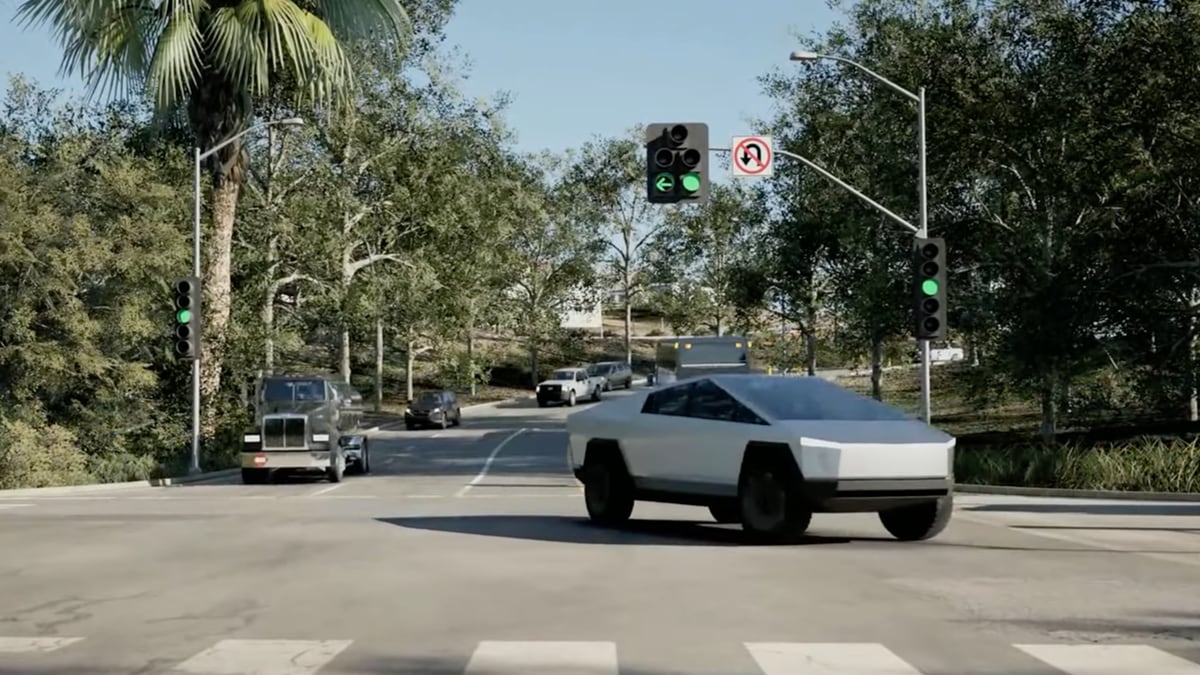 Tesla may be ramping up how it uses simulation to train its Autopilot system. A report by Electrek asserts that it has sources claiming that the company is concentrating on a reproduction of San Francisco. The article includes an image of the recreation and states that Tesla is working with Real Engine on its simulation.
According to Electrek, the image below is part of Tesla's simulation of San Francisco.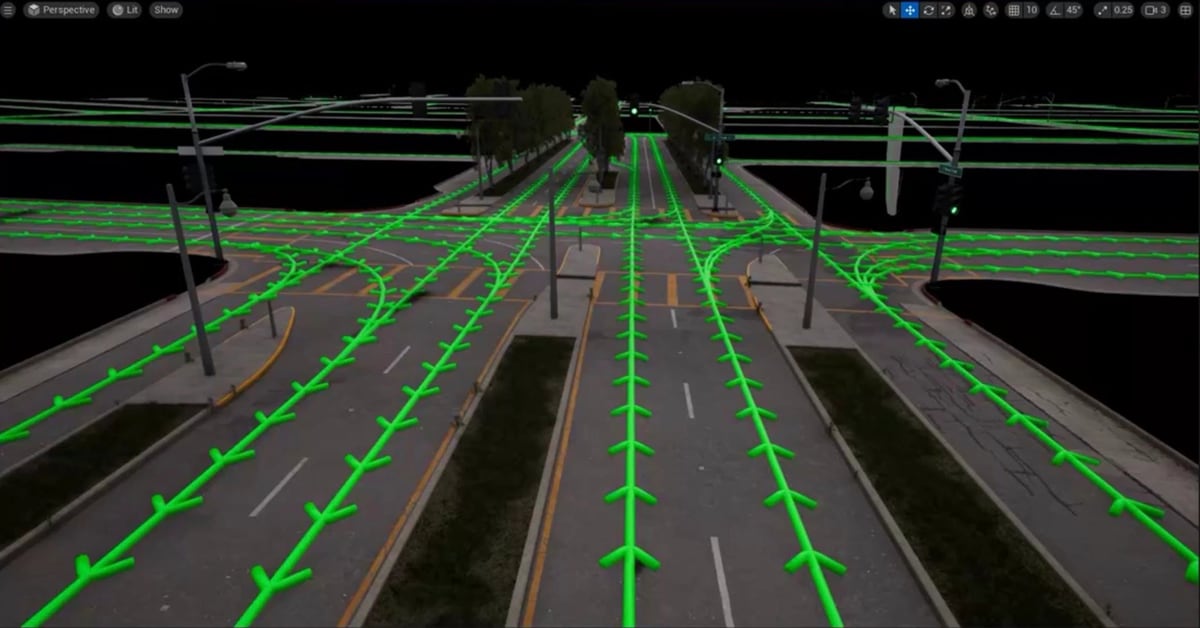 Tesla gave the world a look at how it uses simulation to advance the Autopilot program during the first AI Day in August of 2021 (recap).
AI Day
At the first AI Day Tesla talked about the use of using simulations to help train Autopilot. The video below is cued up to where they discuss a simulation.
Ashok Elluswamy, the Director of the Autopilot Program, showed a video that, at first glance, looked real other than an appearance by a Cybertruck. "I may say so myself. It looks very pretty," said Elluswamy. He explained that the company is investing heavily in using simulation. "It helps when data is difficult to source. As large as our fleet is (FSD Beta users), it can still be hard to get some crazy scenes," the director explained while showing a rendering of two people and a dog running in the middle of a busy highway. "This is a rare scene, but it can happen, and Autopilot still needs to handle it when it happens," said Elluswamy.
It appears that Tesla has jumped on Fortnite's Battle Bus by teaming up with Epic Games and its development platform – Unreal Engine. Fortnite is one of the most popular games of all time, with 80 million subscribers and 4 million daily users, and it was created with Unreal Engine. Epic flexed its creative muscles when it gathered experts to create The Matrix Awakens: An Unreal Engine 5 Experience. The goal was to "blur the boundaries between cinematic and game, inviting us to ask — what is real?" The project spotlight on Unreal Engine shows just how incredibly realistic a simulation can be.
https://www.youtube.com/watch?v=WU0gvPcc3
After Elluswamy explained that the company is investing in simulation, it makes sense that Tesla would be hiring several positions with simulation in the job description. Electrek pointed out one posting for Autopilot Rendering Engineer. The posting states the successful candidate "will contribute to the development of Autopilot simulation by enabling and supporting the creation of photo-realistic 3D scenes that can accurately model the driving experience in a wide range of locales and conditions." Tesla prefers the candidates to have experience working with Unreal Engine.
While not new, this does show that Tesla is doubling down on efforts to improve Autopilot. It has recently rolled out Full Self Driving to 60,000 more users, bringing the FSD Beta program to 160,000 in North America.
We can only guess how many thousands of simulations the Autopilot team is conducting to add to the data the Beta testers are collecting. It seems unlikely that Tesla has only created the City by the Bay in its simulations. Perhaps Elluswamy will show more renderings at the second AI Day on September 30th.