Plumbing
SteelWave Plans 300K SF Combined-Use Campus at Amazon Web site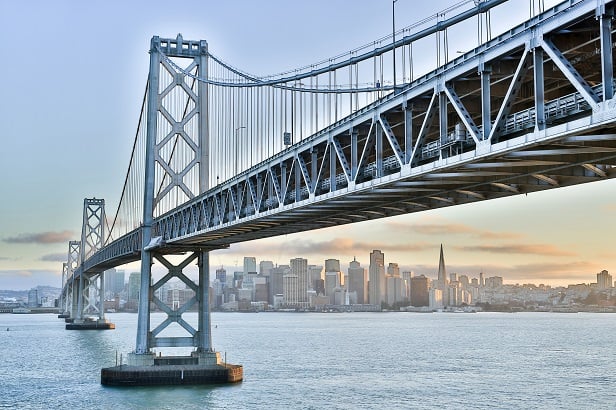 Company sold 20-acre Bay Area property to e-retail giant in 2021.
San Mateo-based SteelWave has filed plans to redevelop a 20-acre site in Pleasanton that it sold to Amazon two years ago.
The developer is planning to build a 300K SF mixed-use campus at the Bay Area site on El Charro Road on the east side of Pleasanton, according to a report in the San Francisco Business Times.
The plans call for two industrial buildings encompassing 131K SF and 156K SF, respectively, and a two-story 12K SF commercial building that will be suitable for office or retail use.
In the fall of 2021, SteelWave and Lionstone Investment Group sold the Pleasanton property, along with six other parcels to Amazon, which at the time was planning to build a large distribution center there.
The plans filed this month will necessitate rezoning the property from agricultural use and will require approval from Pleasanton's planning commission and the city council. The project also would require approval from Alameda County because it sits within an unincorporated portion of the county.
The company did not disclose whether it is planning to repurchase the land from Amazon.
Last fall, SteelWave unveiled plans to build a $241M life science on a site spanning two city blocks in West Berkeley. The project envisions the renovation of three buildings on a 3-acre site on 5th Street, between Bancroft Way and Allston Way, transforming them into campus that will be known as theLAB.
The developer also is planning to build a five-story, 415-space parking garage next doorto  theLab. Nine structures are being demolished or moved to make way for the project, including a 144-year home on Fifth Street.
According to a report in berkeleyside, SteelWave has lined up two tenants, Bolt Threats and Conception Bio for theLab, which is scheduled to open in 2024.
SteelWave acquired the West Berkeley site in January 2021, also is planning to build two more theLAB campuses in Emeryville and Foster City.
The design for theLAB Berkeley includes exposed bow-truss ceilings and an expansive indoor-outdoor mezzanine overlooking San Francisco Bay. The facility also will include an amphitheater lab and a boutique gym.
SteelWave is converting the Sherwin building in Emeryville into theLAB Emeryville. The adaptive reuse of the building will include large-scale cosmetic renovations, structural upgrades, full building core replacement and new installation of mechanical, electrical and plumbing infrastructure.
The Emeryville campus also will feature a penthouse and "pass-through" pedestrian and bicycle access.
The Foster City development will be home to a three-story Class A building on a 2.2-acre site. The campus will feature a third-floor rooftop terrace that offers extensive views of the San Francisco Peninsula.