Moving
SFUSD simply launched new particulars on the reopening plan for San Francisco faculties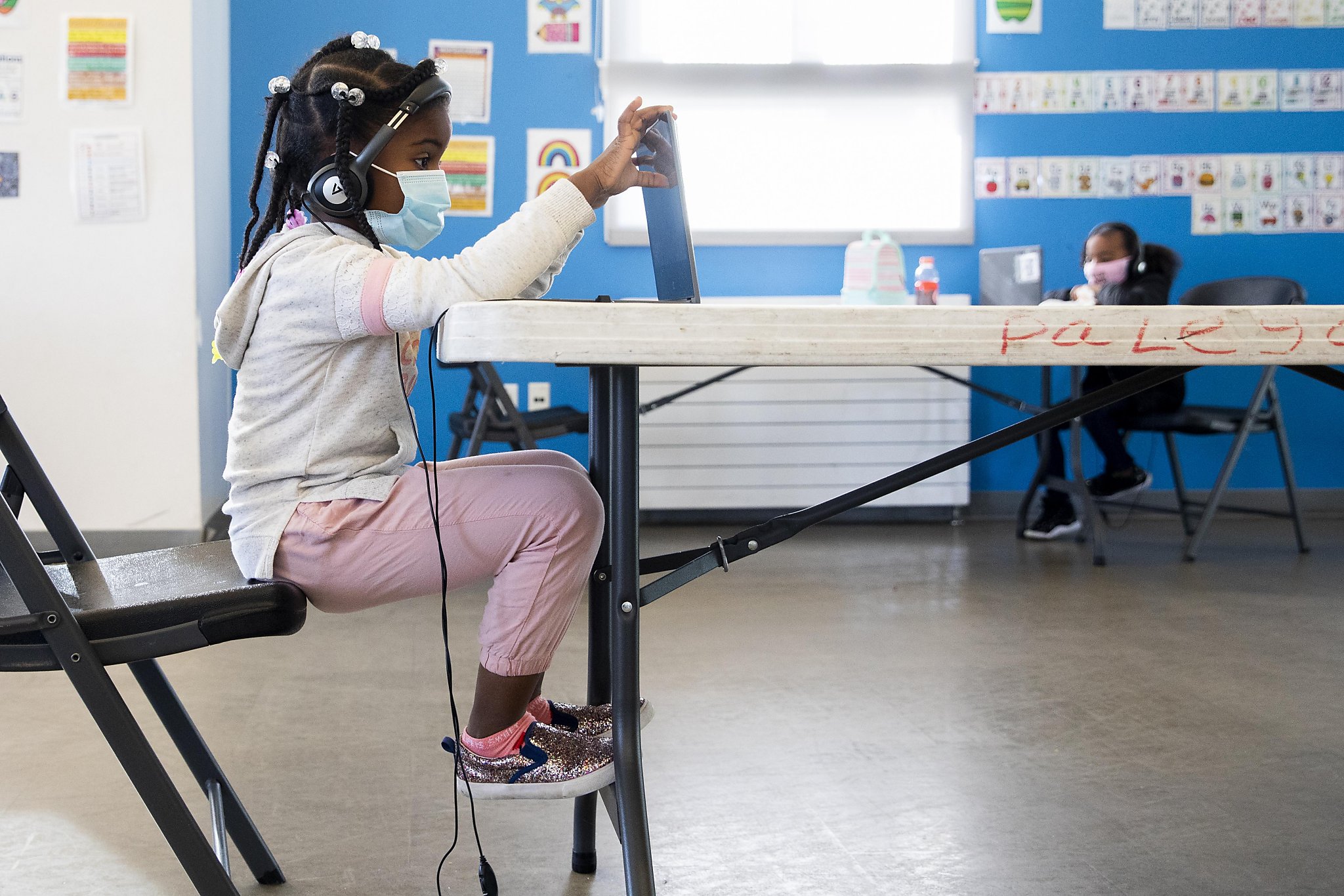 San Francisco school officials on Monday announced more details of their plans to return some of the city's more than 52,000 school children to the city this spring after a year of distance learning that struggled many families and sparked a lawsuit over schools to reopen Bring classroom.
Under the plan, beginning April 12, some students in lower grades would return for four full days and one part day per week, while others would return two full days per week and spend three days of distance learning, depending on demand for in-person learning every school. The plan will bring preschool through fifth graders and special needs students and other vulnerable groups back through high school by the end of April. Families can also choose to stick to distance learning.
The detailed plan came after district officials announced a deal with the teachers' union late Friday after months of tense negotiations. The union has long been concerned about the potential of unvaccinated educators to return to the classroom, but last week the state provided enough vaccines for the majority of teachers to get their first doses right away.
The deal comes almost exactly a year after schools in town closed and given growing concerns over the academic consequences and emotional isolation of distance learning. Some parents rallied, pushed for a school board call, and zoomed in outside of shuttered schools to demand reopening as other major neighborhoods in New York, Washington, DC, and Chicago welcomed back some students.
During a press conference on Monday, Superintendent Vince Matthews said the first group of schools will open on April 12, followed by another group on April 19 and a third group on April 26. Preschool through Second Graders will return on April 12th and 19th. Fifth graders and vulnerable older students will return on April 26th. For third- through fifth-grade students, the hybrid schedule is likely to be what classes will be like for the rest of the school year, officials said.
The plan is expected to be voted on by the school board on Thursday.
Officials on Monday admitted the new plans will not make everyone happy. Matthews said he knew "some students and families who wish to return at this time cannot".
Matthews also admitted that the district's plan would lag behind a state-set schedule of schools offering face-to-face tuition by March 31, which means the San Francisco School District may not be open to all of the state for schools Resume personal instruction.
Officials have said that most middle and high school students – with the exception of vulnerable or disabled students – will not see the inside of a classroom until the end of the year on June 2.
Parents over the weekend responded to Friday's announcement with a mixture of excitement over the possibilities, confusion over the details and disappointment that older students will not be returning to classrooms.
While parents and parenting organizations welcomed the reopening move on Monday, some asked why it hadn't happened sooner.
"These are great steps, but I think a lot of people now want to run instead of taking steps," said Yvette Edwards, mother of two SFUSD children – one in fourth grade, one in second grade – and a parent organizer for reducing the distance that has voted in favor of returning to school.
Edwards said she was still confused about how the new model would work for parents like her, with one child in the door to return to face-to-face learning and another child in a troubled position.
The plan outlined by the school district would have made sense back in November, Edwards said. But now she's not sure it's going as fast as it should be, especially for kids in grades three through five.
"There are a lot of things that are absolutely wonderful," said Edwards. "But I think this plan could be more robust. It could bring back more kids, it could bring back more grades – and it could do it faster, to be honest. "
In December, the school district polled thousands of families who were among the first to return to face-to-face classes. Of the 11,645 respondents, 57% said they plan to send their children back for personal study, the district reported.
Mayor London Breed was optimistic about the reopening over the weekend, despite saying she would like to see all the students return.
Prosecutor Dennis Herrera, who filed the lawsuit to force the district to reopen, said through a spokesman on Monday that the lawsuit would not be withdrawn.
"We haven't seen a written agreement," said spokesman John Coté. "We are concerned that the school district statements do not provide all of the information parents need to know when their children are being offered face-to-face tuition."
Michael Williams is a contributor to the San Francisco Chronicle. Email: michael.williams@sfchronicle.com or Twitter: @michaeldamianw.
Here is the full timeline presented by school officials in San Francisco on Monday. The schools are divided into three "waves". Details can be found at www.sfusd.edu.
12. April: Preschool through second grade, intermediate and advanced elementary school students, and county programs will be returning to all 12 Wave 1 schools, 27 of 28 Wave 2 schools, and 27 of 52 Wave 3 schools. The district did not specify which schools would be included in waves 2 and 3.
April 19th: Preschool through second grade, intermediate and advanced elementary school students, and county programs will be declining at the final Wave 2 school along with 13 of the remaining Wave 3 schools.
26th of April: Preschoolers up to second grade and middle and high secondary school students in the remaining Wave 3 schools will open. Third through fifth grade students will return, as will middle and high school students who are homeless or in care programs, newcomers, students living in public housing and students who demonstrate "limited online engagement".
See morecollapse