HVAC
San Francisco's Harvey Milk Terminal First to Obtain WELL Certification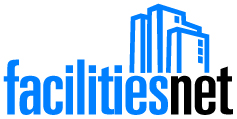 The project is the first terminal to receive full WELL Certification, which it achieves at the Platinum level. November 18, 2022
By Greg Zimmerman, senior contributing editor
Harvey Milk Terminal 1 at San Francisco International Airport is the first airport terminal to achieve a full WELL certification. The terminal received Platinum certification in the WELL Core Certification.
According to a release, the terminal includes several health and wellness focused measures, including:
Highly efficient outdoor air filtration system to remove pollutants and odor to provide healthier indoor environments which meet the enhanced indoor air quality requirements of WELL as verified through third-party testing.
Radiant heating and cooling to complement displacement ventilation to provide energy efficiency, improved indoor air quality and enhanced passenger comfort.
Displays annual water quality test results, including enhanced key properties, throughout the terminal on the display monitors.
Dynamic glazed windows that change with the sun's location, to reduce glare and improve comfort.
Large windows harnessing daylight to reduce the need for electric lighting and to support occupants' circadian rhythms.
Building materials and furnishings with low-total volatile organic compound (TVOC) emissions.
Selection of products, systems, and materials with the least environmental or planetary impact based upon Health Product Declarations (HPDs).
Implementing green cleaning processes that support occupant and employee health.
Acoustic management through sound reducing surfaces, quieter mechanical systems, and the 'quiet airport' program
Greg Zimmerman is senior contributing editor for FacilitiesNet.com and Building Operating Management magazine.
Next
Read next on FacilitiesNet