Handyman
San Francisco police arrest man in taking pictures of 6-year-old | Bay Space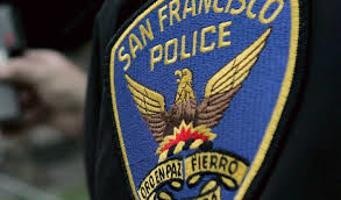 SAN FRANCISCO (AP) – San Francisco police have arrested an 18-year-old who was charged with shooting a 6-year-old boy who was killed in outdoor fireworks on July 4th.
Police said Thursday that officers arrested James Harbor in San Francisco after investigators identified him as a suspect in the shooting. The police did not provide a possible motive.
The arrest came in a neighborhood west of San Francisco on Wednesday, six months after the shooting of child Jace Young sparked outrage and calls for gun control and justice from Mayor London Breed and other city guides.
No further details were disclosed of the suspect arrested at the Bayview-Hunters Point location across the city.
The Associated Press could not immediately determine if a lawyer was representing Harbor.
Jace's family said the arrest was the first step towards justice for the child, a young "bright star" and geek whom they described as intelligent and empathetic beyond his years, the San Francisco Chronicle reported.
"An arrest is good, but this is just the beginning," said Jace's father Jason Young. "We still have to find out what happened on July 4th for it to mean anything at all"
At a rally for Jace days after the shooting, the mayor heartily advocated stopping the gun violence.
"I want us to remember what that feels like," said Breed. "Never forget how it hurts. How it tears our hearts and souls apart."