Moving
San Francisco is transferring to the yellow tier. This is what is going to change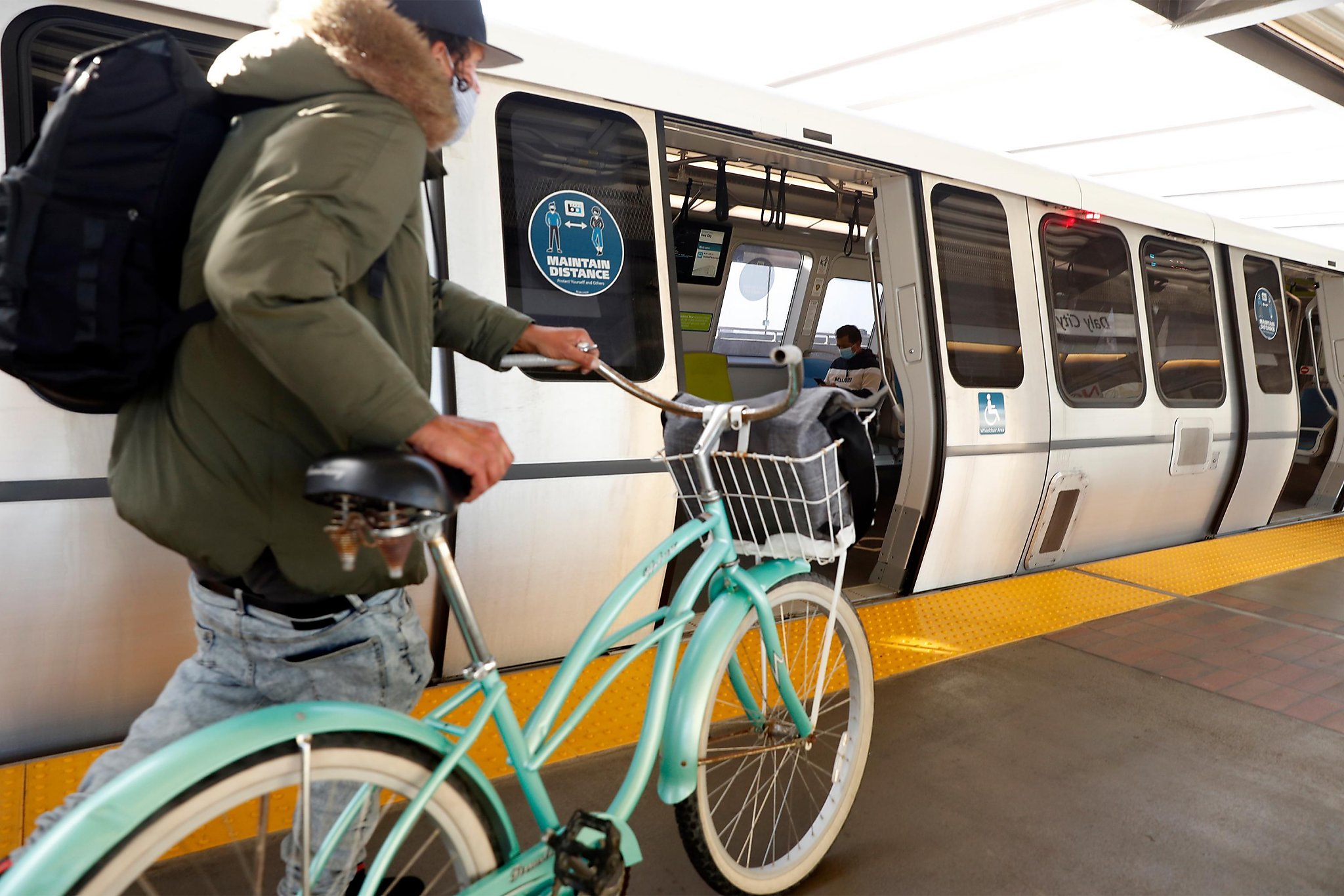 San Francisco became the least restrictive tier of the color-coded reopening system in California on Tuesday. This has enabled most businesses to expand capacity, serve indoor bars, and resume large indoor and outdoor gatherings.
Mayor London Breed said the changes will take effect from Thursday under the yellow tier guidelines after the city meets state criteria that include lower coronavirus cases, fewer hospital stays and other positive health data.
"This is an incredible milestone that we must meet on our road to recovery," Breed said in a statement. "The yellow level means there are no more businesses in this city to keep their doors closed, and it means we continue to allow more activities to be done safely with more people."
The yellow row allows restaurants, cinemas, libraries, offices, churches, family entertainment centers, gyms, and gyms to expand indoor capacity. Indoor bars, breweries and wineries can be opened with a capacity of 25% for up to 100 people.
Conventions, meetings, and outdoor receptions can continue with up to 200 people and up to 400 people if all attendees present proof of vaccination or a negative coronavirus test. Community sporting events organized outdoors, such as marathons, can also be resumed with capacity limits of 1,500 to 3,000 people, depending on the vaccination and test status of the participants.
San Francisco is one of seven of California's 58 counties that have reached final reopening levels. Los Angeles and Trinity counties also switched to Yellow Tuesday, joining Alpine, Sierra, Lassen and Mendocino counties.
Dr. San Francisco's health director Susan Philip said the city's rules were largely in line with the state's recommendations for yellow plane activities. This will be a change from last fall when local officials were more cautious about the reopening during the city's brief period in the less restrictive category.
"The freedom the vaccines have given us is the ability to get our feet off the brakes a little," said Philip. "We don't want to stay locked up and yellow. What's the point of that? We need to do these things – they are important to our mental, emotional, and economic health. And the vaccines gave us the confidence to say, 'We can. '"
A total of 72% of eligible San Francisco residents have received at least one shot of a COVID-19 vaccine, and 49% are fully vaccinated, according to the health department.
San Francisco has an average of 26 new coronavirus infections per day, the lowest since last June. City data shows the number of people hospitalized with COVID-19 fell below 20 for the first time in more than a year.
"We don't want to take away from the celebration today, but there is so much to do," said Philip. "Other parts of this country, our northern neighbors in Oregon and Washington – it is a challenge that they have waves. And certainly other parts of the world as well. Therefore, it is important to balance that hope and optimism without getting complacent. We can't just hang up our coats and backpacks and say we're done. "
Some of the activities that San Francisco will reopen or expand on Thursday with the move to the Yellow Plains.
Indoor bars, breweries and wineries will be 25% busy, up to 100 people.
The three-household table limit for indoor dining has been lifted, with up to eight guests per table.
Indoor family entertainment can be expanded to 50% capacity. Indoor activities such as ice and roller skating, golf arcades and playgrounds can be reopened 50% of the time.
Cinemas can expand the capacity to 50%, up to 500 people.
Libraries can be used up to 50%.
Offices can be 50% full without fully vaccinated staff.
Up to 1,500 people can participate in outdoor sporting events such as marathons and other runs, and a total of up to 3,000 people can do so if everyone can show proof of vaccination or a negative test.
Conventions, meetings, and outdoor receptions can be expanded to 200 people and up to 400 people if all attendees present proof of vaccination or a negative coronavirus test.
Conventions, meetings, and indoor receptions can be expanded to 200 people if all attendees provide evidence of vaccinations or negative tests.
Indoor live viewer venues can expand to 50% capacity and, with food and drink served, can accommodate groups of less than 200 people without the need for vaccination records or negative tests.
Outdoor live viewer venues can be expanded to 67% capacity. When food and drink are served, groups of less than 300 people can be accommodated without proof of this being required.
Outdoor art, music and theater festivals can be expanded to hold up to 100 people.
Indoor fitness and sports facilities can be expanded to 50% capacity, and classes can be expanded to 50% capacity, up to 200 people.
Indoor pools can be expanded to a capacity of 50%.
Saunas, steam baths and indoor whirlpools can be reopened with ventilation and signage requirements.
Daily adult and senior community center programs can be expanded to 50% indoor capacity, up to 50 people.
Eating or drinking in grocery stores and other retail stores is permitted.
Source: San Francisco Department of Public Health
See morecollapse
Marin County, which was also expected to move to the yellow tier, has not been able to move out of the orange tier, meaning the virus is moderately spreading. Dr. Matthew Willis, the county health officer, said Marin was stuck "between" orange and yellow.
Although only three people with COVID-19 were hospitalized on Tuesday, the county recorded 115 active cases in the past two weeks. Almost 83% of qualified residents have received at least one dose of vaccine.
"It's pandemic fatigue," Willis said. "When you look at the cases that we see, it's people who cut corners and do the things we wouldn't have looked at two months ago because we were more vigilant."
All of the other counties in the Bay Area remained in the orange category, the second most common category, with the exception of Solano County, which is still in the red category.
"We expect all of our neighboring countries to follow suit as we see a general trend towards decreasing cases and hospitalizations everywhere," said Philip.
There are no counties in the state that are still in the purple tier, the most restrictive. This reflects the sharp decline in nationwide cases since the start of the year. California reported an average of 1,760 new cases per day for the past week, a 25% decrease from two weeks ago. This is evident from data compiled by The Chronicle.
California plans to end its complex, color-coded animal system on June 15 and allow almost all economic sectors to reopen at or near capacity, provided the state continues to meet vaccination targets and hospital stays remain low.
"I welcome June 15, when we are no longer able to determine the levels with a single metric," said Willis.
The San Francisco Chronicle Associate Erin Allday contributed to this report.
Aidin Vaziri is a contributor to the San Francisco Chronicle. Email: avaziri@sfchronicle.com