Moving
San Francisco has the oldest aquarium fish. Now we all know her age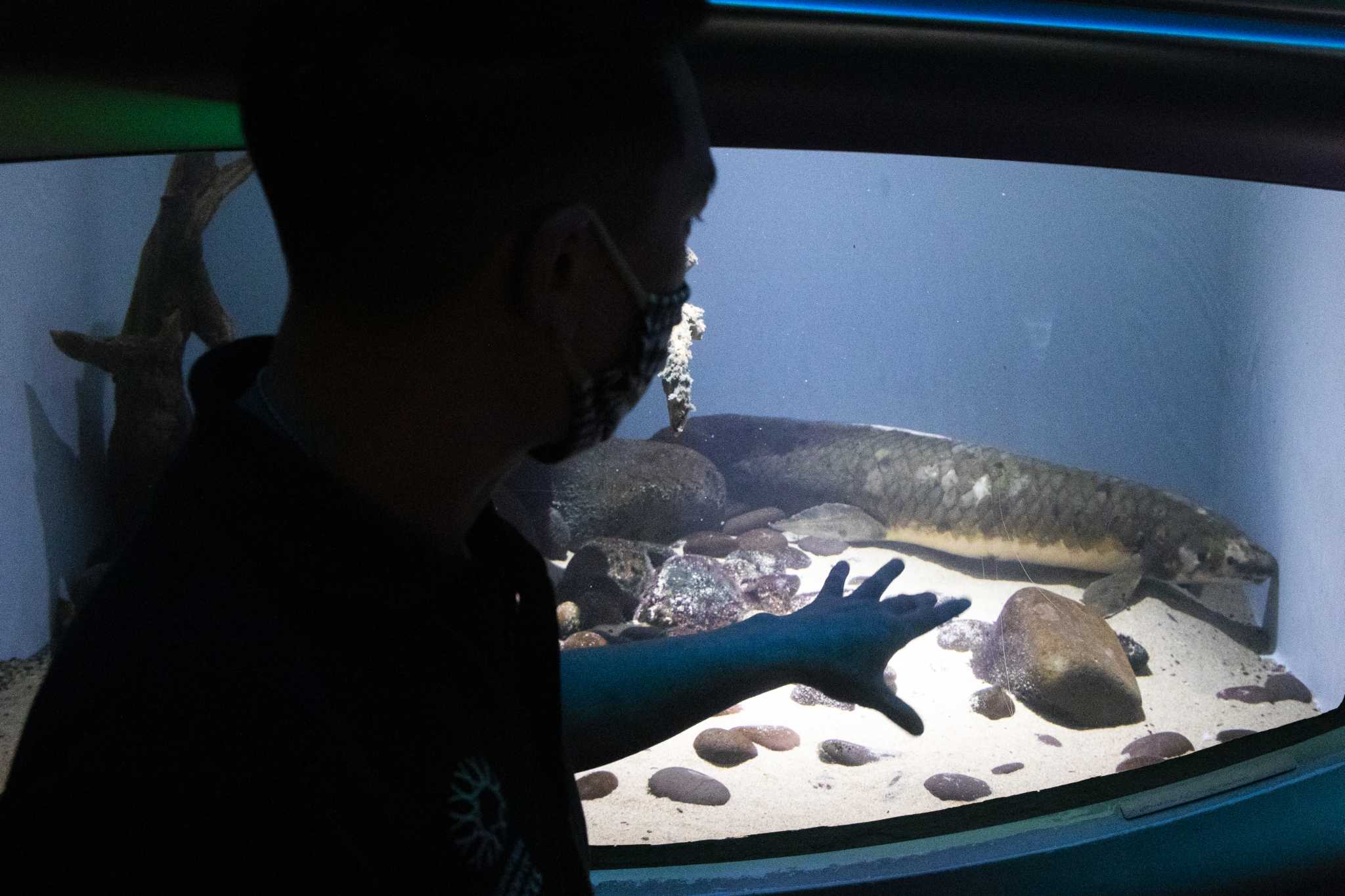 With a 1938 arrival date at the Steinhart Aquarium — four years before President Biden was born — Methuselah the Australian lungfish was already established as the oldest living fish in a zoological setting.
But now scientists can get much more specific. A recent DNA sample, sent to Methuselah's birthplace in Australia, estimates an actual age: 92 years old. With a window of 9 years in either direction, the fish may be as old as 101 — older than the Steinhart Aquarium itself, which turns 100 later this month. 
Methuselah arrived on a Matson steamship from Queensland, Australia in November 1938, and has been a star at the California Academy of Sciences since. Lungfish are "living fossils" that can thrive on land and water, surviving in mud and using strong pectoral fins to hobble from pond to pond. 
The aquarium began celebrating the fish's longevity in the 1980s, when it was named after the biblical character Methuselah, Noah's grandfather who lived to 969 years old.
Aquarium officials have wanted to know Methuselah's age for decades, but older DNA collection was more invasive and could be life-threatening for the fish. Scientists in Australia, armed with newer, safer techniques — a tissue sample the size of a peppercorn was taken from a fin — collected samples from 30 lungfish at six institutions. Methuselah was the oldest; the Cal Academy's two other lungfish were estimated at 50 and 54 years.
Senior biologist Allan Jan feeds Methuselah, a 4-foot-long, 40-pound Australian lungfish that was brought to the California Academy of Sciences in 1938 from Australia.
Jeff Chiu/Associated Press
The scientists, Dr. Ben Mayne at science agency CSIRO and Dr. David T. Roberts at water business Seqwater, hope the study helps biologists understand biodiversity and aids with conservation efforts. Knowing the fish's age helps determine how long they can survive and reproduce in the wild.
For the biologists who work with Methuselah, it's also personal. Charles Delbeek, curator of aquarium projects at Steinhart Aquarium, said he checks on the fish every day he's at the museum. 
"The people here just love working with her," Delbeek said. "Lungfish are gentle animals, very, very slow moving. She responds to human touch. She likes to have her belly rubbed. Figs are one of her favorite treats."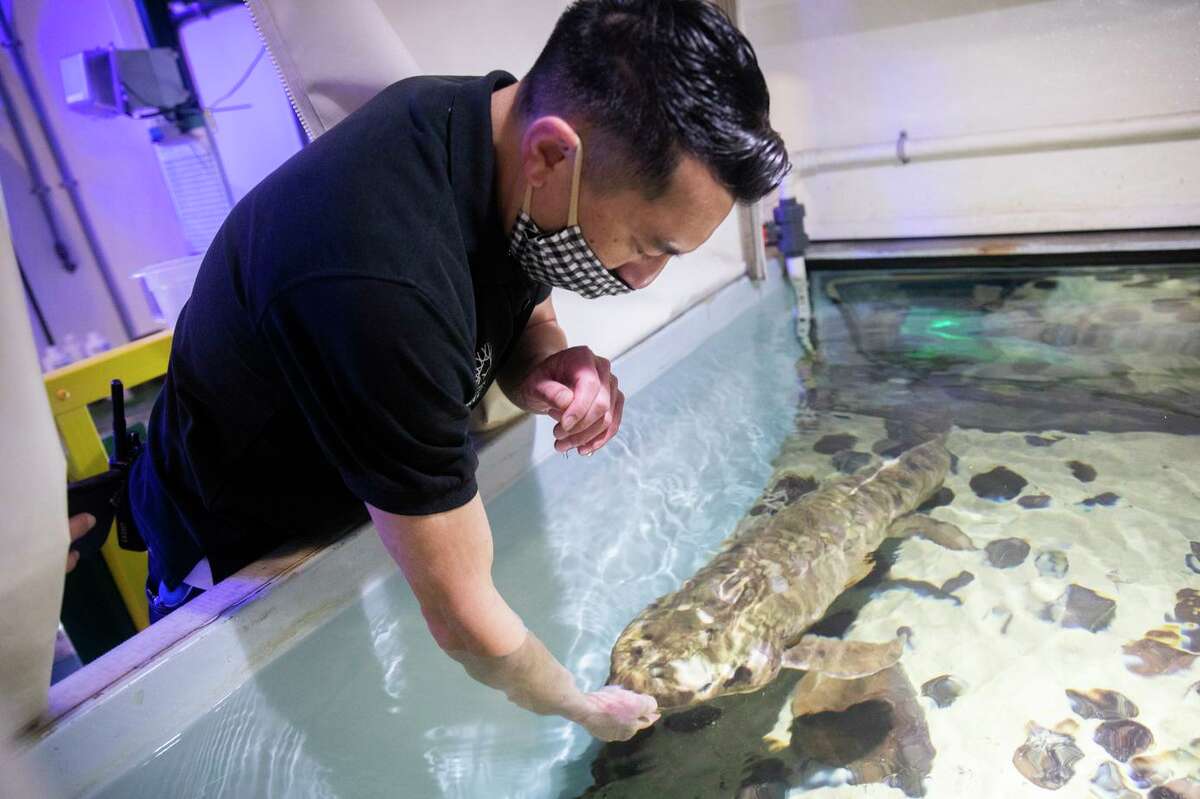 California Academy of Sciences Senior Biologist Allan Jan checks in on Methuselah the Australian lungfish in its enclosure at the Steinhart Aquarium in San Francisco. Methuselah is the oldest living fish in a zoological setting.
Jessica Christian/The Chronicle
One thing scientists still don't know: Methuselah's gender. While Methuselah has been referred to as "she" by Academy staff for decades, the fish's gender would require a risky blood draw, and may not be known until after the fish dies.
How long that will be is another mystery. Methuselah has some white around the gills that indicates aging, but biologists are unsure if the fish will live another few years, another decade or even longer. 
"As a grand dame, she is showing her age," Delbeek said. "She looks like an old fish. But we hope she'll continue to live for many more years."
Reach Peter Hartlaub: phartlaub@sfchronicle.com; Twitter: @PeterHartlaub