HVAC
San Francisco college district lays out its 10-year services plan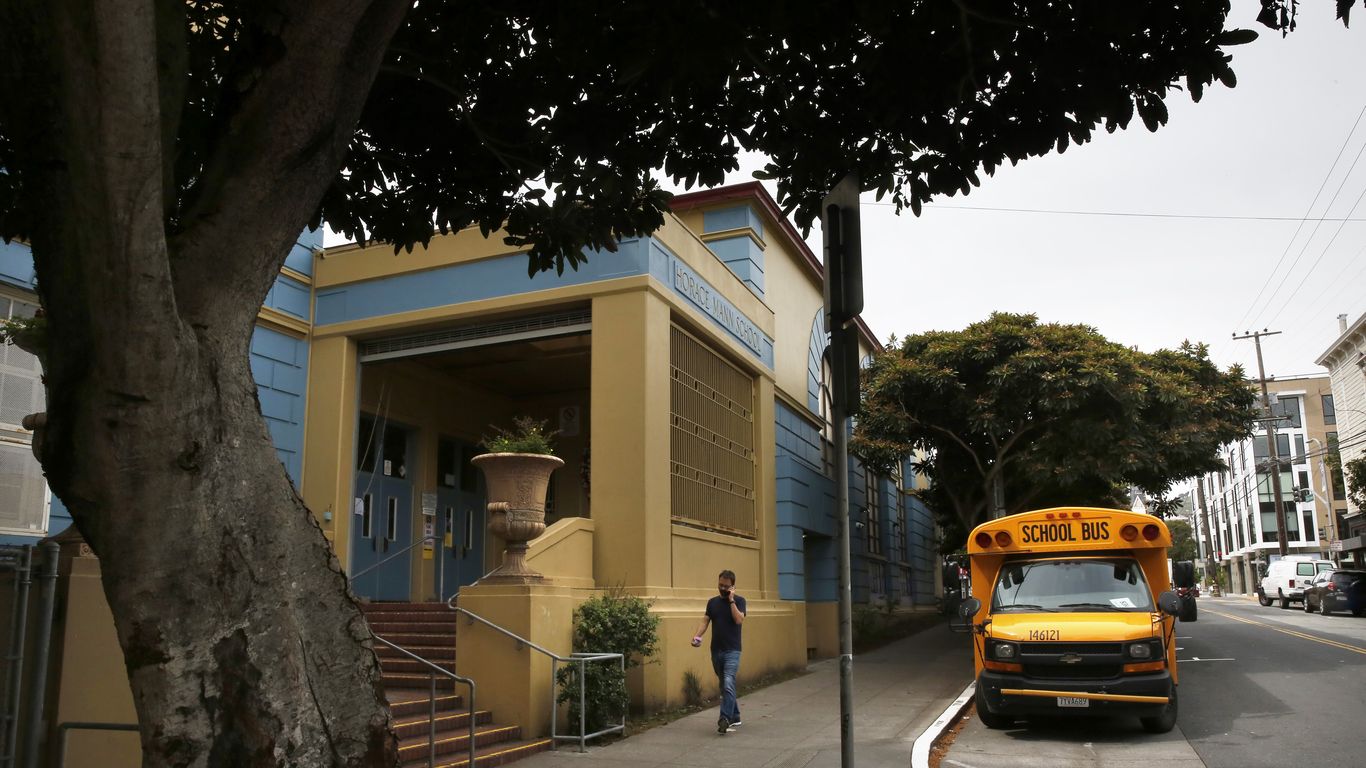 Photo: Michael Macor/The San Francisco Chronicle via Getty Images
The San Francisco Unified School District recently launched a 10-year plan to repair and renovate its schools and facilities after an assessment found many schools needed maintenance and upgrading.
Why it matters: In 2022, an assessment of SFUSD's facilities found that $1.7 billion would be needed to fund repairs and improvements, according to the school district.
The big picture: The plan outlines the condition of SFUSD's more than 140 buildings and makes recommendations on everything from upgrading classroom technology and redesigning outdoor learning spaces to ensuring schools have secure water supplies and security locks for classrooms.
The plan too strives to increase the number of universal transitional kindergarten classes and to create affordable housing for educators.
The cited report a variety of issues including those with HVAC and electrical systems, roofs, windows, furniture, plumbing and more.
Remarkable: The school district discovered lead in a handful of faucets at the Buena Vista Horace Mann K-8 Community School in December. That came shortly after the district found "unacceptable levels" of lead and arsenic in the school's garden soil.
What you say: The goal of the facility plan is to "provide comfortable and state-of-the-art study spaces" for students in the district, said SFUSD Superintendent Dr. Matt Wayne in a press release.
He added that modernizing to meet student needs ensures that "the whole child can come to school supported, engaged and challenged".
Between the lines: There is a large cluster of poorly equipped school sites in the Mission/SoMa – areas with high levels of poverty.
In SoMa, 18.1% of households live below the poverty line, according to a US Census Bureau analysis by The San Francisco Standard. In the mission, 11.1% of households live below the poverty line.
Something to see: The district's facilities department presented the plan at a board of education meeting last week and will continue to seek public feedback.
The final draft of the plan will be presented to the school board on April 25.
From there, San Francisco voters will likely have to approve a general commitment bond in 2024 to fund much of the project.