Moving
One other Profitable Legislative Yr – San Francisco Bay Instances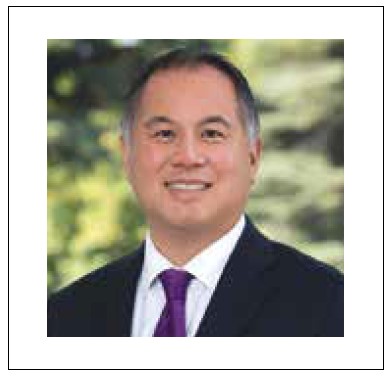 From Congregation Member Phil Ting –
In a column at the beginning of the summer, I highlighted the achievements of this year's historic state budget, which I negotiated and helped shape as chairman of the Assembly's budget committee. I am pleased to report similar success on the legislative front with several of my bills focusing on our health, environmental and criminal justice systems.
My top laws this year target PFAS, harmful substances related to health problems like cancer, thyroid problems, and vaccination disorders. They are commonly referred to as "Forever Chemicals" because they take years to break down. AB 1200 prohibits the use of PFAS which coats to-go food containers to prevent fat seepage. Companies must now use safer alternatives. In addition, under this law, California will be the first state to require cookware manufacturers to disclose what chemicals, including PFAS, are in their products. Limiting our food's exposure to these toxins means we don't ingest them as much.
AB 1201 takes action against PFAS by raising the standards of what can be called "compostable". Too many times we've seen packaging labeled as compostable even though it's not because of the chemicals it contains. The contaminated compost is sometimes mixed with agricultural soil, making PFAS widespread in our air, water and elsewhere in the environment.
Another notable achievement is AB 33, which builds on my experience in fighting climate change. It expands an existing government soft loan program to allow public institutions such as schools and hospitals to install clean energy storage systems and electric vehicle charging. That way, they have the ability to work during power outages. With climate change worsening the California forest fire season, we need to be prepared for potential blackouts.
I have also made progress in making our criminal justice system fairer and more just. AB 1452 authorizes San Francisco County to run a pilot program to see if increasing the salary of low-income jurors from $ 15 per day to $ 100 per day would diversify the juries. Workers often try to get exempt from jury duty because they can't afford to miss a paycheck, but that can result in a jury that doesn't reflect the community. Studies show that juries with greater racial and income diversity tend to spend more time deliberating and less likely to start feeling guilty.
Unfortunately, my jaywalking law, AB 1238 / The Freedom to Walk Act, was rejected. We all deserve the freedom to cross the street. I will continue to work on ways to address not only the arbitrary enforcement of our jaywalking laws, but the costly tickets that financially weigh on working families and adversely affect our color communities.
Finally, I got special permission for the Seton Medical Center in Daly City that gives them up to a year to complete the seismic retrofit requirements. AB 1527, along with my previous efforts to keep this facility open during the pandemic, will enable our local health systems to continue to meet the ongoing challenges of the pandemic.
I'm already putting together the agenda for next year. My goal is to keep California moving forward, investing in the right priorities, and making sure our economic recovery includes all Californians.
Phil Ting represents the 19th Congregation District, which includes the west side of San Francisco and the parishes of Broadmoor, Colma, and Daly City.