Plumbing
Newsom pledges 1,200 tiny properties for California's homeless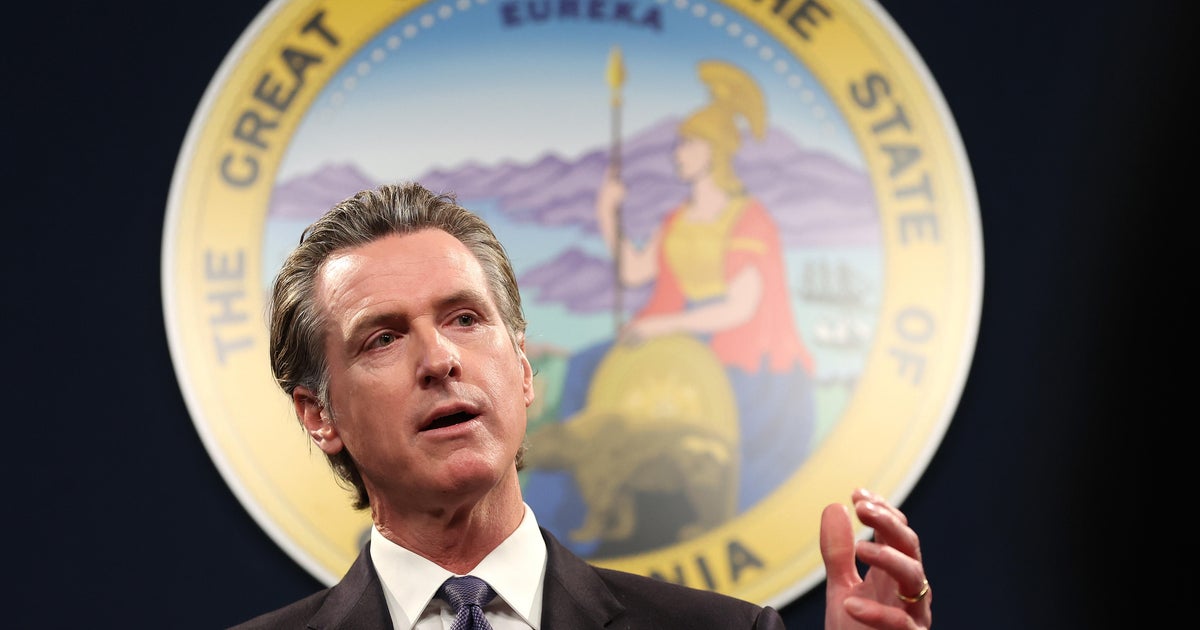 SACRAMENTO — California will spend about $30 million this year to build 1,200 tiny homes across the state, Gov. Gavin Newsom announced Thursday. This is part of a plan designed to help house the country's largest homeless population and address an issue that has persistently plagued the state throughout the governor's term.
The houses, some as small as 11 square meters, can be assembled in 90 minutes and cost a fraction of what it takes to build permanent housing. According to Newsom, the homes can make room to clear homeless encampments that have sprung up in the state's major cities. Federal courts have ruled that cities cannot vacate homeless camps if emergency shelters are not available.
"We need to focus more energy and precision on combating camps," Newsom said. "There is no humanity there. People are dying under our watch."
Newsom announced the plans in Sacramento at the first stop of a planned four-city tour, where he has promised to make key policy announcements on housing, health care and public safety. The tour replaces the governor's traditional state-of-the-state address.
Local leaders across the country have used small houses to house their homeless for years. In San Jose, a city of nearly 1 million people at the southern end of San Francisco Bay, Mayor Matt Mahan said the city has built 500 small homes in the past three years. The city's rate of homeless people without shelter has fallen from 84% to 75%, the first drop in many years, he said.
"If you look at places around the world that have tackled this challenge, it's because they've increased safe places for people," he said.
However, critics said Newsom was spending more money on things that weren't helping enough. Since taking office in 2019, Newsom has signed more than $22.3 billion in new spending for housing and homelessness programs. California's homeless population has increased 6% since 2020, compared to a 0.4% increase in the rest of the country, according to an analysis of federal data by the Public Policy Institute of California.
California now has nearly a third of all homeless people in the United States.
"This is just another band-aid for a crisis that's spiraling out of control in California," said Senate Republican leader Brian Jones. "We know throwing money at this problem doesn't work."
Sacramento will get 350 of the houses. Los Angeles will get 500, San Jose 200, and San Diego 150. While the state will pay to build and install the homes, local governments will be responsible for maintaining them. This includes deciding where to place them. The homes will have electricity, but they will not have water or cooking appliances, according to the governor's office.
Bob Erlenbusch, executive director of the Sacramento Regional Coalition to End Homelessness, called Newsom's proposal a "modest step forward." He estimated that the homes in Sacramento would be enough to house about 10% of the city's homeless.
"I wish that elected officials, not just the governor but across the state, would have a broader perspective when it comes to tackling our homeless crisis and affordable housing crisis with a sense of scale rather than a 10 percent solution," he called.
Newsom acknowledged those criticisms Thursday, saying he knows progress isn't happening fast enough. He said small houses aren't the answer, but they can help.
"It's not just about sweeping things under the rug or throwing people off the streets and sidewalks and demanding a job well done," Newsom said. "That doesn't do justice."
California's homelessness problem is in part a by-product of the lack of affordable housing, a problem that advocates say affects many more people than just those living on the streets.
Nathen Avelar, 18, said he has struggled with unstable housing for most of his life. Avelar grew up with his mother and twin brother in the Central Valley town of Merced, which he says has lots of new housing, but is all out of their reach.
For a number of years they lived in a mold-infested house, which aggravated his brother's asthma and forced them to leave. They moved in with his grandmother; Without their home, which they often shared with several other family members, they likely would have been homeless, Avelar said.
"I remember we drove around a couple of times looking for houses and we always saw these beautiful houses on the street and I knew we could never afford them," he said. "That was really discouraging."
Avelar, who worked part-time for a voter advocacy group supporting Newsom during an unsuccessful recall attempt in 2021, said he wanted the governor's administration to build more affordable housing.
Leaders from the state's largest cities and counties want Sacramento to more clearly define its role in tackling homelessness and how the state measures the success of local programs that receive state funding.
Currently, state homeless funding has "all sorts of rules that need to be put in place and a half-dozen different state agencies that need to be involved to find a program," said Graham Knauss, executive director of the California State Association of Counties. "That has to change. This is not government at its best."
The association's solution is to ask the state legislature to pass legislation that clearly defines the responsibilities of local and state governments, coupled with recurring state funding for local governments each year. Knauss said the association speaks with lawmakers and the governor's office about passing legislation.
"We certainly shouldn't expect to make steady progress on homelessness while using one-off funds to do it," he said.