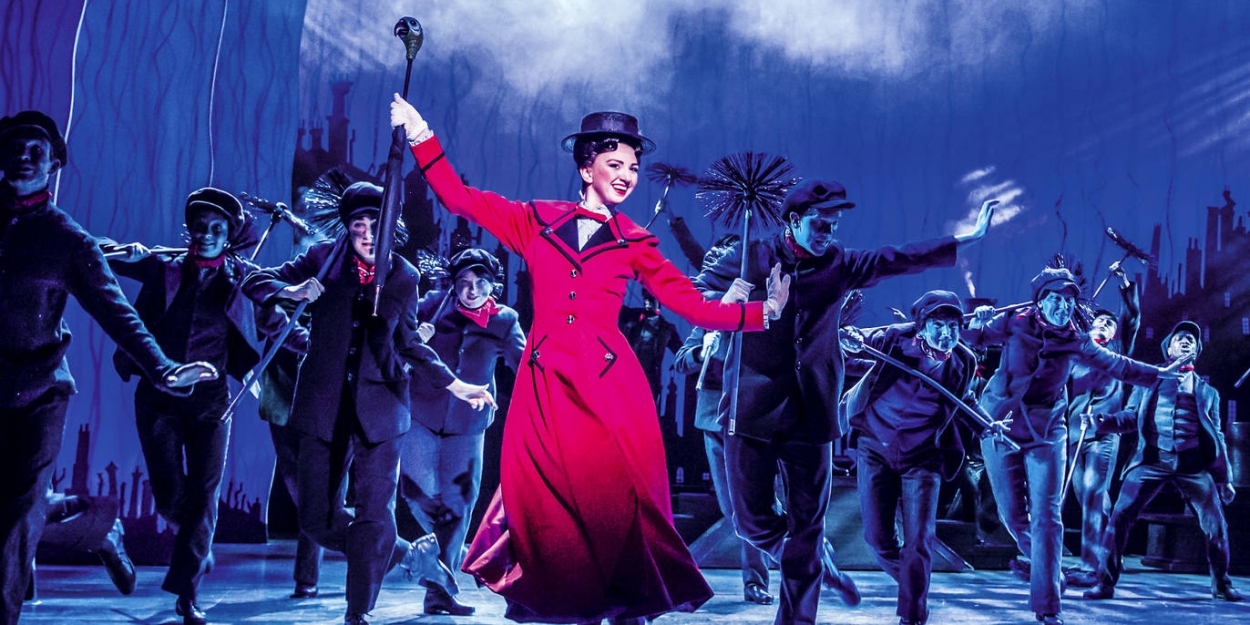 Mary Poppins has descended back into our midst, and she is as graciously malicious as ever. Based on the stories of PL Travers and the iconic 1964 Disney film, the 2004 musical The Sherman Brothers (with a book by Julian Fellowes) is back in the West End with several new songs, a lively cast and absolutely perfect choreography .
This well-known tale of family affection and social sympathy centers on the bank's household, where wayward children Jane and Michael made it a habit of deterring their nannies. Enter Mary Poppins through the chimney: Her magical touch and tender heart not only show children what it means to respect and care for others, but also strengthen bonds in their semi-estranged family.
In its revised and extended version, Mary Poppins uses more than just a pinch of magic. Among the laudable aspects of Richard Eyre and Matthew Bourne's glitzy production are a number of stunning scenic illusions designed by Paul Kieve and Jim Steinmeyer. From the contents of Mary Poppins' endlessly spacious handbag to a fantastically re-assemblable kitchen, numerous components of this dreamy world create well-deserved surprise noises for the audience.
Add to this the outstanding choreography by Bourne and Stephen Mear, which is often hyper- and sharp, expansive and focused. Especially in the famous "Supercalifragilisticexpialidocious" scene, in which the gestural cohesion of the company is astonishing. Even in moments of domestic calm, her movements carry muted tones of otherworldly charm.
Though Bob Crowley's eclectic set turns out to be too diverse, its central feature is an elegant group of dollhouse-like structures that lead us into the rooms of the Banks' London residence. What steers this in the direction of visual bumps is the addition of a number of backdrops and scenic devices that create a mismatched mix. Proper lighting by Hugh Vanstone and Natasha Katz is often more even, but it also sometimes feels inconsistent in its hallucinatory intensity.
What makes up these shaky details is a generally enormous undertaking. Zizi Strallen delivers a finely controlled, tight performance as Mary Poppins that is becoming increasingly elusive and enchanting. While the chimney sweeps Bert, Charlie Stemp is a barrage of heartwarming energy, while Fred Wilcox and Nuala Peberdy are notable as Michael and Jane. Petula Clark's Bird Woman and Claire Moore's Miss Andrew admirably support the main parts.
Even this fine line-up can hardly justify the almost three-hour running time of the production. Despite all its strengths, Mary Poppins does not deserve (or use) this unusual length, especially since it is essentially a family show. While some of the newly added music numbers by George Stiles and Anthony Drewe, such as "Practically Perfect" and "Brimstone and Treacle", blend organically into the original music, others appear redundant. With its simple, straightforward storyline, Mary Poppins is by no means difficult to circumcise, but this revival does end up being baggy.
Mary Poppins, the character, may be "practically perfect in every way," but her show ultimately failed to win that ambitious award. Still, make no mistake: this production still offers an abundance of moving, dazzling moments. And when Mary Poppins flies for the last time, something very special rounds off her majestic departure.
Mary Poppins at the Prince Edward Theater until May 31, 2020
Photo credit: Johan Persson