Home services
Laguna Honda disaster displays San Francisco's fragile well being care system | Information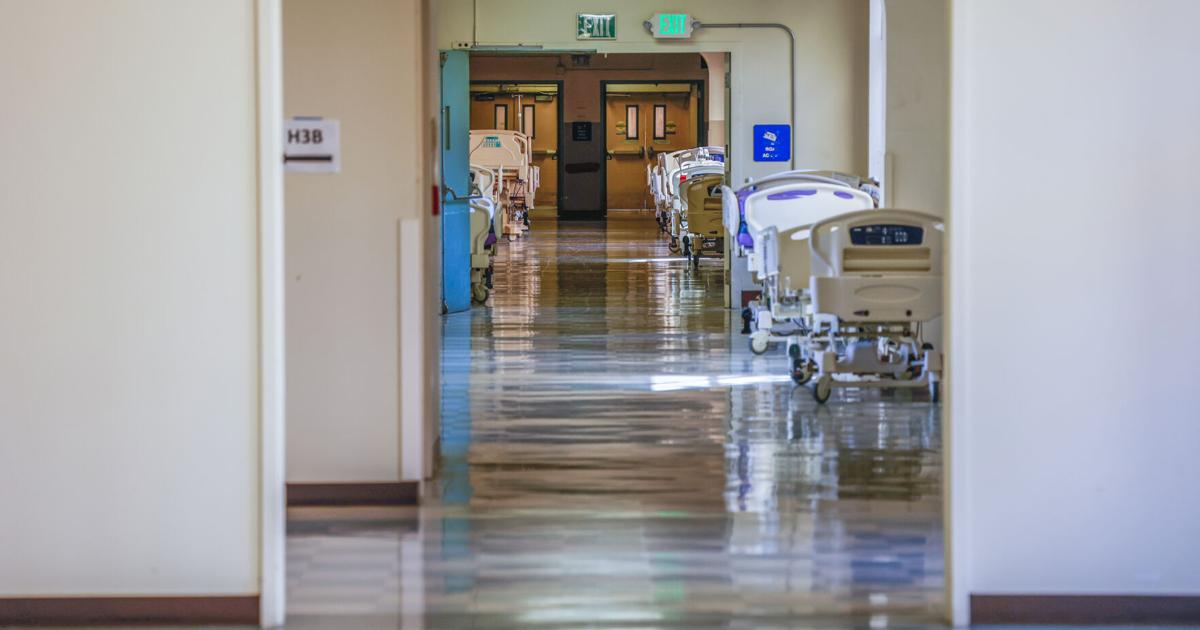 Laguna Honda is in crisis, and it's one that extends far beyond the hospital itself.
A full review of federal inspection reports from Laguna Honda Hospital and Rehabilitation Center reveals a tipping point for many aspects of San Francisco's public health system.
As the availability of affordable health services and housing has declined, a growing population of older adults with complex health needs has few options besides the hospital—California's largest public skilled nursing facility—one that is now threatened with closure.
Nearly 700 extremely low-income, medically fragile patients face displacement if Laguna Honda is not successful in its efforts to regain its lost certification.
In April, federal regulators said they would cut Laguna Honda off from government-subsidized health care such as Medicaid and Medi-Cal, which covers the costs of the majority of patients at the facility. The decision came after regulators reported dozens of safety code infractions from inspections launched after two nonfatal overdoses on site in 2021. Full reports from federal inspections can be found here.
The most recent safety survey in April found staff members failing to follow protocols around personal protective equipment. Previous findings were even more serious. In October 2021, 13 out of 37 sampled residents tested positive for non-prescribed substances. The reports say that two of these residents experienced "life-threatening emergencies" and hospitalization, and two others were reported to have fallen.
The surveys also found multiple examples of drug paraphernalia and illicit substances on-site, including fentanyl and methamphetamine. One report said a guest coming into the facility was suspected of bringing in drugs on multiple occasions.
"The failed practices place all residents to unsafe (sic) living environment and negative health outcomes," a report from October 14 reads.
Other inspections between October and April highlight disputes among residents, as well as preventable accidents, such as a woman who was not properly buckled into her wheelchair after a dialysis appointment and fell in a transportation van, resulting in bone fractures.
The Centers for Medicare and Medicaid Services, which overseas government health care programs, will return to Laguna Honda for follow-up inspections in September and again in December. At the same time, the hospital must implement a closure plan that involves moving people out in order to sustain federal funding during the recertification process.
The facility is still licensed for the time being, but losing federal funding would be devastating to operations.
Tipping point
The crisis unfolding at Laguna Honda in part represents the culmination of a years-long decline in public health resources for low-income elders and people with disabilities including those with substance use challenges.
The total number of assisted living facilities in San Francisco decreased by 22% from 2012 to 2018, according to a 2019 city report, creating a gap in board-and-care options specifically for adults under age 60. That same population has filtered through San Francisco General Hospital at Laguna Honda in recent decades.
"San Francisco is being punished for addressing a need while everyone else has abandoned the field," Supervisor Rafael Mandelman said at a Board of Supervisors meeting on June 14. "This is some kafkaesque nonsense."
Many experts in nursing home regulations are baffled by regulators' decision to decertify Laguna Honda, which is the largest skilled nursing facility in the state. Some say the challenges found at the facility pale in comparison to some of the horrific circumstances and abuse that have been identified in other nursing homes that received the same level of punishment from federal regulators.
"This should be addressed absolutely. But typically, what we see are just horrific, almost nightmarish conditions that terminate care for Medicare and Medicaid funding. In this case, it seems like lacked supervision or culture of drug use that needs to be remedied," said Anthony Chicotel, an attorney with the California Advocates for Nursing Home Reform.
Yet others, including former staff at San Francisco's largest skilled nursing facility, feel The City has downplayed the recent infractions and other issues reported internally for years.
"The City and county have minimized the infractions to the public but in fact, they are quite serious," said Teresa Palmer, a geriatrician who worked at Laguna Honda from 1989 to 2005. "By not admitting the real problem, by minimizing it, that doesn't make for a good prognosis."
Either way, nearly all of these problems are fixable in some form or another, asserts Roland Pickens, interim CEO of Laguna Honda, whether through enhanced training or new programming specific for individuals with substance use disorder.
For instance, one citation involved a nurse who reported seeing a lighter, burned aluminum foil and plastic brown straws in a resident's room indicating possible fentanyl use, but the nurse left the items where they were. In documents provided by federal regulators, the nurse said he had not been advised on how to handle such situations and stated "we need training" on how to deal with illicit drugs or supplies.
Exactly how many patients at Laguna Honda struggled with substance use issues is unclear. Hypertension, dysphagia, epilepsy, pulmonary disease, major depressive disorders and other diseases are listed among the top 10 most common resident diagnoses, according to the hospital's 2019-20 annual report. But treatment or other services for substance use disorder are not included on the list.
Hospital officials said they are exploring changes to where residents with substance use disorders, mental disabilities and other health needs are located within the facility.
"It may very well be that as we emerge from this recertification process, we will establish a unit that may cohort particular patients who now may be dispersed among the units," Pickens said to the Board of Supervisors on June 14.
However, the growing gap in public health services beyond Laguna Honda's walls for The City's aging low-income and unhoused populations will be much harder to solve.
A place to go
Laguna Honda makes up a significant portion of San Francisco's entire stock of skilled nursing beds, and the city is a key funder of assisted living services.
At the same time, patient flow into Laguna Honda has evolved greatly in the last 20 years so a growing number of residents now come directly from San Francisco General Hospital. Laguna Honda has become a key destination for the population that has suffered most from the decline in assisted living facilities that take Medi-Cal or Medicaid patients.
The change in patient flow over the years has resulted in an increasingly younger and male-skewing population with health challenges far more complex than a typical nursing home. How to appropriately care for elderly residents as well as younger patients with complex mental disabilities and drug use challenges has become a sticking point.
San Francisco is currently working towards a goal of adding nearly 400 mental health care beds across the city. For the 2022-24 budget years, Breed is allocating $57.5 million for the operation of new-acquired behavioral health facilities with 360 beds altogether.
In the meantime, local options for patient transfers are exhausted. Just six individuals have already been discharged from Laguna Honda, according to the most recent numbers shared by hospital officials. Transferring the remaining 670 medically-fragile residents will be nearly impossible by September, the earliest possible date of closure, according to a notice sent to patients in May.
"The numbers state that we probably aren't going to meet that goal (to discharge all patients before any possible closure) but we are going to do everything we can," Pickens told the Board of Supervisors on June 14.
Those familiar with the changes at Laguna Honda over the years stress the urgency of funding alternative care options in San Francisco.
"We don't have disability-friendly substance use treatment for even unhoused elders," said Palmer. "There is a lack of services. Once you're an unhoused elder, you're, excuse my language, shit out of luck."