Handyman
Handyman follows bohemian dream at San Remo Lodge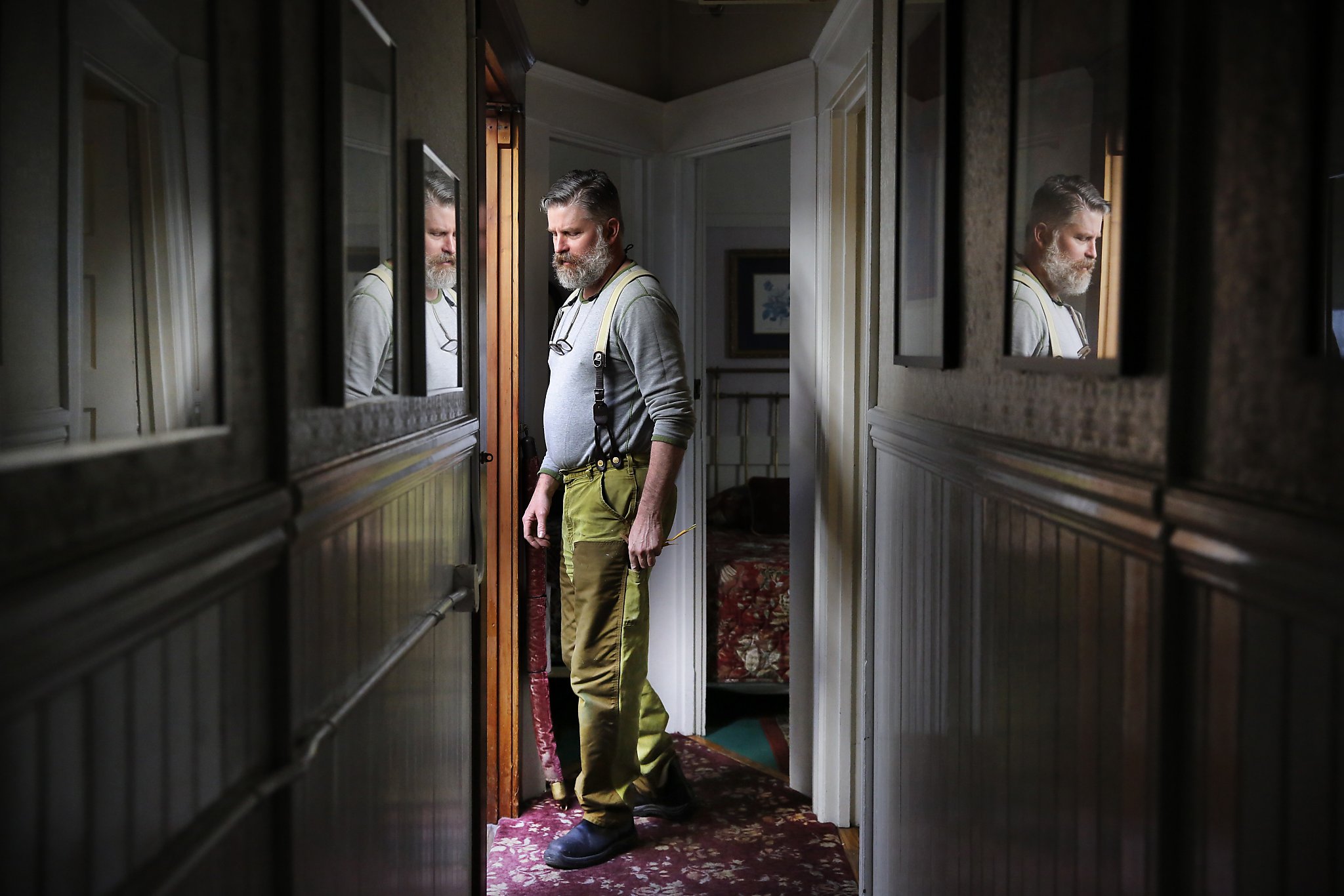 One last Monday, 2:05 p.m .: Tim Armstrong has always seen himself as an artist. He sacrificed the bourgeois lifestyle his parents gave him as a child in order to pursue his creative dreams.
"I came out to indulge in the neo-beat culture in San Francisco, the '90s version that should be romantic, do your art and live in North Beach," said Armstrong. "I consider myself (Lawrence) Ferlinghetti. Look at that beard. "
He signed up for courses at the San Francisco Art Institute, but gave up a semester before graduation. His professors wanted to cultivate artists suitable for galleries, and Armstrong was into large-scale, temporary art made from flour that only lasted as long as the rain stopped and hungry birds stayed away.
He found a small apartment in North Beach for $ 200 a month and soon ended up working as a handyman at the San Remo Hotel on Mason Street. It didn't pay much, but it gave him the flexibility to do his art.
Seventeen years later, 53-year-old Armstrong has become a permanent fixture at the quirky hotel on the outskirts of North Beach, built in 1906 to accommodate refugees from the great earthquake and fire.
"He knows where all the bodies are buried, he's been there for so long," said Tom Field, who has owned the San Remo with his brother Robert since 1972. "He's our curator, craftsman, and decorator. He does all kinds of things that I'm not even aware of."
Armstrong, wearing suspenders and signature green Carhartt work trousers, scurries across the 65-room hotel with "bathrooms in the hallway" looking for the next problem that needs fixing.
"Sometimes people vomit in the sink and the toilets overflow. I have to take care of it, "said Armstrong. A more pleasant job is maintaining the Field Brothers' collection with more than a dozen vintage cars, one of which he drives in front of the building every day – a feast for the eyes to attract customers.
It's all part of a job that enables the bohemian lifestyle he enjoys. Ironically, he doesn't have much time to create art right now, but he still has that mindset.
While organizing 100 years worth of garbage in the hotel's storage areas, he came across all sorts of old photographs and interesting objects. Now a grand piano in the San Remo is dedicated to antique baby photos that he found and framed. Another is lined with rock posters from the 1960s.
In a way, the artist who eschewed the gallery trail now has his own gallery. Nothing is for sale.
"I curate whatever I find and put it on the wall," said Armstrong. "If it looks good, it stays."
When he was evicted from his apartment two years ago, the Field brothers let him stay for free in cramped bedrooms in the warehouse where the vintage cars are kept. They say he can stay until the right place comes.
"All of my friends have been evicted and I live rent free in San Francisco. I'm easy to please, "said Armstrong. "Other guys my age want to be in love and have their own bathroom, but I just take what gets in my way. What else can you do I mean, I can live in San Francisco. "
A multimedia production of this piece can be found at http://blog.sfgate.com/cityexposed. If you have ideas for City Exposed, send an email to Mike Kepka at mkepka@sfchronicle.com.