Moving
Gentle set up on San Francisco's Bay Bridge shuts off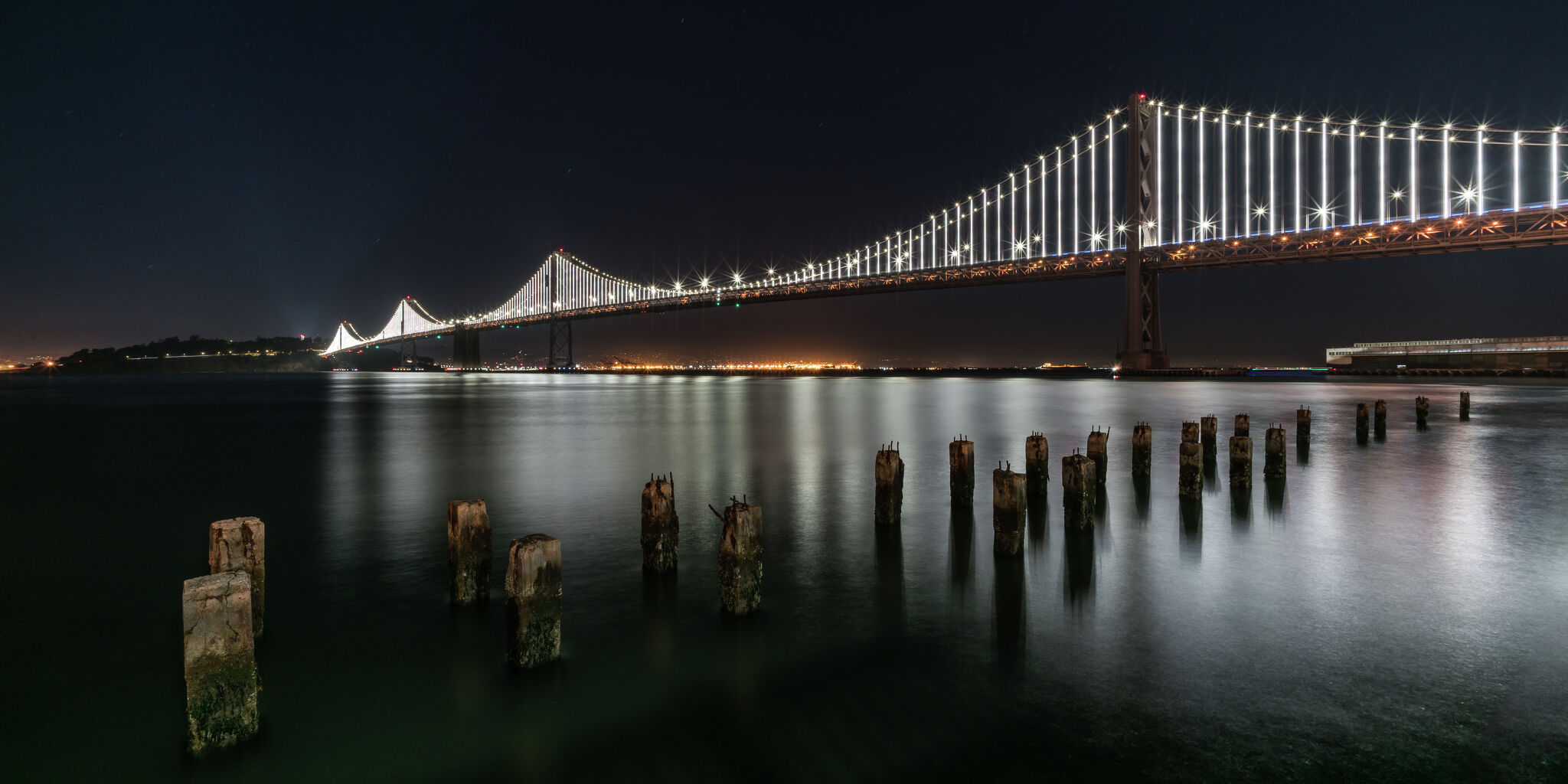 Sam Mauhay-Moore, SFGATE
March 6, 2023
"The Bay Lights," the light installation on the west span of the Bay Bridge, was shut down on Sunday, its 10th anniversary.
Michael Lee/Getty Images
The Bay Lights, the installation of thousands of LED lights sparkling in moving patterns on the west span of the Bay Bridge, was shut down on Sunday.
The nonprofit public art society Illuminate, which developed and updated The Bay Lights in 2013, announced earlier this year plans to shut down the installation on March 5, its 10th anniversary. The technology used to service it — an electronic system of 25,000 LED lights that uses a random algorithm to display patterns of movement — is failing faster than it can be serviced, Illuminate founder Ben Davis previously told SFGATE. Factors such as rain, wind, fog, car exhaust and the constant vibration of moving traffic all contributed to the deterioration of the installation's electronics.
The nonprofit hopes to raise $11 million to upgrade the installation's technology and have the lighting up and running again by September, this time with twice the number of LEDs, newly manufactured by Iowa-based lighting company Musco Lighting .
"All I can say is there's no way this region is going to let that happen without really trying to improve," Davis said.
By January, Illuminate had received $1 million from WordPress co-founder Matt Mullenweg. The nonprofit will provide an update on its fundraising efforts shortly.
"We're going to go from there into the new era of what's next," Davis said.
Sam Mauhay-Moore is a trendy news reporter for SFGATE. He grew up in Long Beach and studied journalism and anthropology at San Francisco State University. You can email him at sam.moore@sfgate.com.