Moving
Dalton Delan | The Unspin Room: Shifting ahead to the beat of a brand new poet | Columnists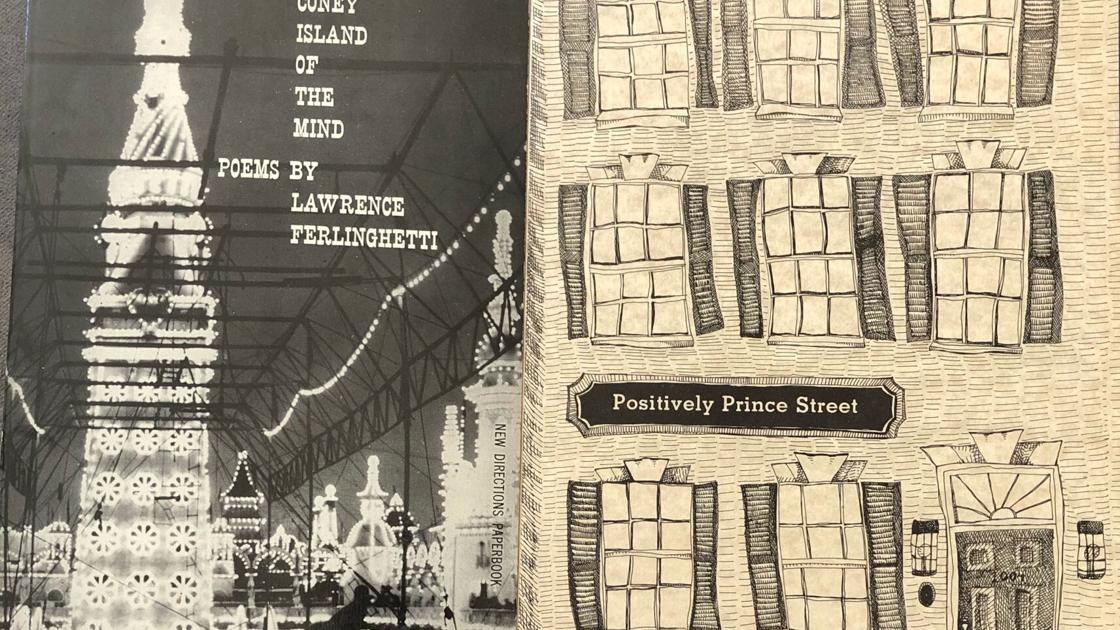 On the hard way in this century, one of the few safe havens I have found was the poetry my mother recited to me, from Alfred Noyes' "The Highwayman", which Phil Ochs set to music, to the lyrical longings of Edna St Vincent Millay, a bohemian whose house in Greenwich Village was less than a foot and a half wide, was a perfect fit for someone who wrote of a world that stands out on both sides: "No wider than the heart is wide" – words that opened my.
But such poetry has long since disappeared from everyday language.
At the inauguration of the Restorative Presidency, we drank the words of our national youth poet award winner who came with a cup of joe. We inhaled hip hop rhythms and hopeful intentions and were reminded of the poem's power to find something deeper within ourselves, something that we had forgotten was there.
"Before we do anything we knew," recited Amanda Gorman, her simple rhyme calling me the Bob Dylan of a similar age when he teased, "I'm a poet and I know, hope I don't blow." it. "He was the first songwriter to win the Nobel Prize in Literature. May Gorman rise to similar heights as it lifts our spirits.
Half a century ago, the dean of the living poets for this literary student was the bohemian writer Lawrence Ferlinghetti, who has been largely mistaken for one of the beats ever since he took up the press of a publisher and asked the courts and the nation to grapple with the raw writing von Allen Ginsberg in "Howl", the first lines of which tore apart the self-satisfaction of the Eisenhower years: "I saw the best minds of my generation destroyed by madness and starving hysterically naked." Ginsberg set the tone for the 1960s, and Ferlinghetti lit the paper fire.
Twenty years later, I took Ferlinghetti to my university to read, and at dinner I was determined to strive to be the gentleman and scholar he was. The copy of his "A Coney Island of the Mind" that he signed up to me became the cornerstone of my library, which is now overflowing with the inked inscriptions of so many other heroes and heterodox literary figures whose volumes serve as tombstones for their lives and their minds stand. Body gone, her words live on.
Cheek to cheek with these images of a vanished world by Ferlinghetti, who passed away last month at the miraculous age of 101, is the collection of poems I published a few years after meeting and being inspired by him. As big as Ferlinghetti's book, my Positively Prince Street collected the works of poets whom I had persuaded to read in the bookstore next to my home on Prince Street in the old town of Alexandria.
The owner of this magical crossroads of aspiring poets was Irene Rouse, who became a second mother to me during those years. It was the dwindling days when it was possible to gain literary reputation as a poet.
Irene is now buried nearby in Virginia, and her husband Bill died of COVID-19 last year, breaking the last of that part of my heart that was broken on her departure. Now, when I take up our little anthology, I think back to the time it was published and the very first call for it to be distributed. it was, of course, Lawrence Ferlinghetti in his office at City Lights Books in San Francisco. I reminded him of our dinner and his inspiration, and not only did he take a healthy order of books, he managed to sell them too. I acted with his presence in City Lights and persuaded Gotham Book Mart in New York to do the same, and the anthology, as I announced, sold coast to coast.
Of course, rock poetry soon obscured the spoken word, and the closest we came to song as literature, the closest we got to Dylan and his few heirs like the Canadian poet who became songwriter Leonard Cohen and the "new Dylan" Bruce Springsteen, whose "Madmen Drummers Bummers and Indians in the summer," recalled Ginsberg's rolling thunder. Books of poetry were no longer sold to the masses like "Howl" and "Coney Island". My poet friends felt left behind on Robert Frost's street, which was less traveled.
My other mother Irene had written in my favorite poem "Tricky Heart" that the sustained cadence of her pulse reminded her: "I'm alive, I'm still alive." While she is gone and so is Ferlinghetti now, along with all the jewels and rubble of my youthful ambitions, the sounds of the streets of America resound in Amanda Gorman, and again comes the heart of who we are and can be, of whom we offer the least – a young person, a black woman who dares to be hip- Hop fully into the literary mainstream. I hear it now and still echoing.
Dalton Delan can be followed on Twitter @UnspinRoom. He has won Emmy, Peabody and duPont Columbia awards for his work
a television producer.