Moving
COVID Case Fee Inching Again Up in San Francisco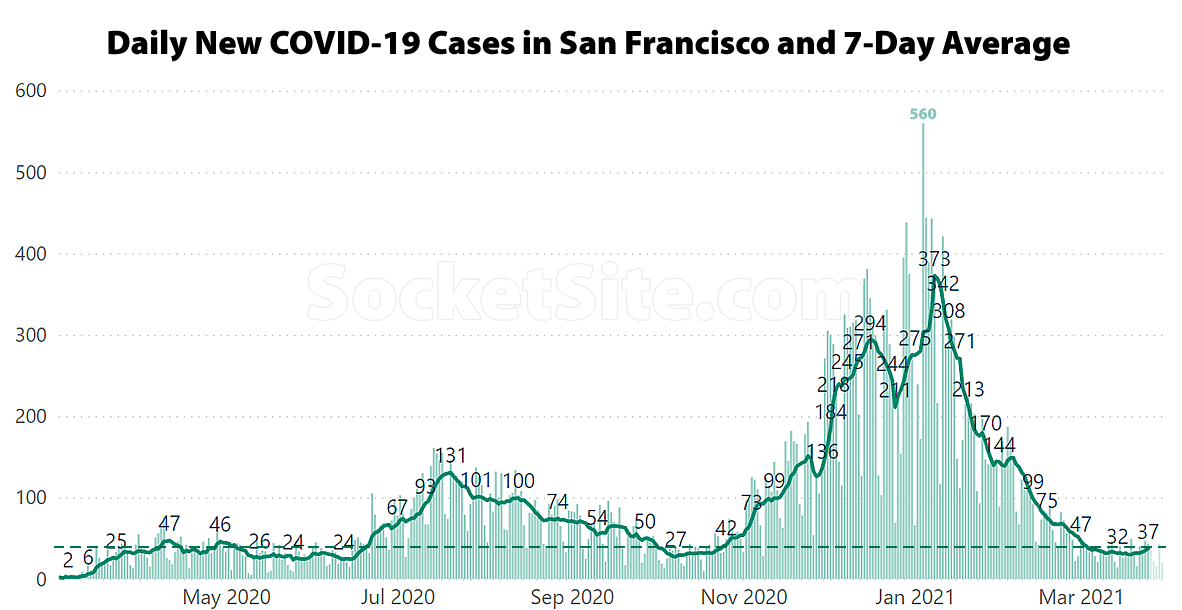 I appreciate your desire for fear clicks.
COVID will be around for a long time, but at least in SF it's quickly becoming something you don't really get sick from or die from.
By March 31, 46% of adults in San Francisco had received at least one vaccine. The percentage is much higher in those at higher risk of death.
These 21 hospitalized patients have the lowest number since the onset of COVID in SF and are still in decline. The 5 in SF intensive care units are the lowest on record for COVID.
9 SF residents died of COVID in March. As tragic as each death is, in the last month ~ 500 people died from other reasons.