Home services
Chesa Boudin says he gained't run for San Francisco DA this yr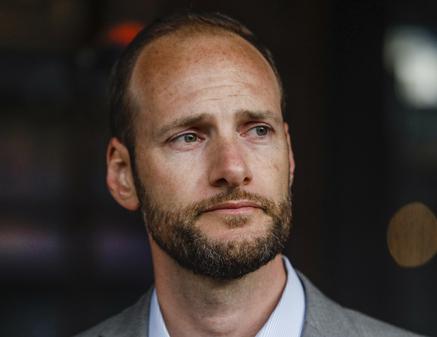 Former San Francisco District Attorney Chesa Boudin said he would not run for reelection this year, saying he would instead take time with his family after "more than three years of nearly non-stop campaigning."
Boudin previously said he had not ruled out running for his former job, following his recall from office in June.
In a 14-tweet thread Thursday morning, Boudin said over the past few weeks he had taken stock of the burden that campaigning has had on his family, adding that while he was "committed to criminal justice reform, I'm also committed to my family.
"My son is on the verge of taking his first step and speaking his first word. My wife's research on Multiple Sclerosis at UCSF deserves the same support she has offered my work. My elderly father just came home from prison after more than 40 years," Boudin said. "My mother died in May and I have not had time to clean out her apartment or plan her memorial or even mourn her death."
Boudin went on to list his proudest accomplishments his team achieved during his two and a half years in office, including an expansion of victim services, resentencing work, a worker protection unit and their "historic strides in police accountability."
Boudin could go after the DA post again in the next regular election, in November 2023. He has already filed paperwork with the city if he chooses to do run next year. Boudin's tweets made no mention of whether he would run again in 2023.
The successful recall of Boudin touched off the creation of a November special election to determine who will serve the remainder of his initial term. District Attorney Brooke Jenkins was appointed by Mayor London Breed to fill the role.
Boudin and Jenkins both declined to be interviewed Thursday.
Megan Cassidy is a San Francisco Chronicle staff writer. Email: megan.cassidy@sfchronicle.com Twitter: @meganrcassidy