Chimney Sweep
Burt Younger, actor who performed Paulie in 'Rocky' movies, dies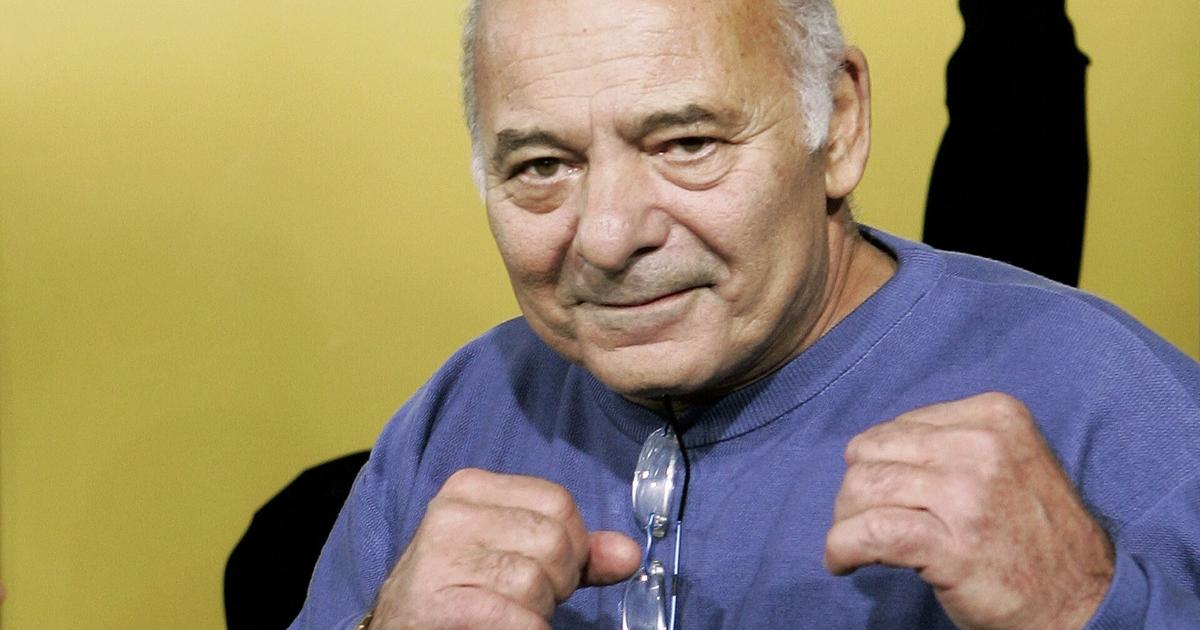 LOS ANGELES — Burt Young, the Oscar-nominated actor who played Paulie, the rough-hewn, mumbling-and-grumbling best friend, corner-man and brother-in-law to Sylvester Stallone in the "Rocky" franchise, has died.
Young died Oct. 8 in Los Angeles, his daughter, Anne Morea Steingieser, told the New York Times on Wednesday. No cause was given. He was 83.
FILE – Burt Young, a cast member of the film "Rocky Balboa," gestures at the premiere of the film in Los Angeles, Dec. 13, 2006. 
Young had roles in acclaimed films and television shows including "Chinatown," "Once Upon a Time in America" and "The Sopranos."
But he was always best known for playing Paulie Pennino in six "Rocky" movies. The short, paunchy, balding Young was the sort of actor who always seemed to play middle-aged no matter his age.
When Paulie first appears in 1976's "Rocky," he's an angry, foul-mouthed meat packer who is abusive to his sister Adrian (Talia Shire), with whom he shares a small apartment in Philadelphia. He berates the shy, meek Adrian for refusing at first to go on a Thanksgiving-night date with his buddy and co-worker Rocky Balboa, and destroys a turkey she has in the oven.
People are also reading…
The film became a phenomenon, topping the box office for the year and making a star of lead actor and writer Stallone, who paid tribute to Young on Instagram on Wednesday night.
Along with a photo of the two of them on the set of the first film, Stallone wrote "you were an incredible man and artist, I and the World will miss you very much."
"Rocky" was nominated for 10 Oscars, including best supporting actor for Young. It won three, including best picture. Young and co-star Burgess Meredith, who was also nominated, lost to Jason Robards in "All the President's Men."
As the movies went on, Young's Paulie softened, as the sequels themselves did, and he became their comic relief. In 1985's "Rocky IV" he reprograms a robot Rocky gives him into a sexy-voiced servant who dotes on him.
Paulie was also an eternal pessimist who was constantly convinced that Rocky was going to get clobbered by his increasingly daunting opponents. His surprise at Rocky's resilience brought big laughs.
"It was a great ride, and it brought me to the audience in a great way," Young said in a 2020 interview with Celebrity Parents magazine. "I made him a rough guy with a sensitivity. He's really a marshmallow even though he yells a lot."
FILE – Sylvester Stallone, left, mugs with "Rocky" co-star Burt Young before a screening of the 1976 film to celebrate its 20th anniversary, Nov. 15, 1996, in Beverly Hills, Calif. 
Born and raised in Queens, New York, Young served in the Marine Corps, fought as a professional boxer and worked as a carpet layer before taking up acting, studying with legendary teacher Lee Strasberg at the Actors Studio.
On stage, in films and on television, he typically played small-time tough guys or down-on-their luck working class men.
In a short-but-memorable scene in 1974's "Chinatown," he plays a fisherman who throws a fit when Jack Nicholson's private detective Jake Gittes shows him pictures proving his wife is cheating on him.
Young also appeared in director Sergio Leone's 1984 gangster epic "Once Upon a Time in America" with Robert De Niro, the 1986 comedy "Back to School" with Rodney Dangerfield, and the 1989 gritty drama "Last Exit to Brooklyn" with Jennifer Jason Leigh.
In a striking appearance in season three of "The Sopranos" in 2001, he plays Bobby Baccalieri, Sr., an elderly mafioso with lung cancer who pulls off one last hit before a coughing fit leads to him dying in a car accident.
He guest-starred on many other TV series including "M*A*S*H," "Miami Vice" and "The Equalizer."
Later in life he focused on roles in the theater and on painting, a lifelong pursuit that led to gallery shows and sales.
His wife of 13 years, Gloria, died in 1974.
Along with his daughter, Young is survived by one grandchild and a brother, Robert.
Photos: Notable Deaths in 2023
Jimmy Buffett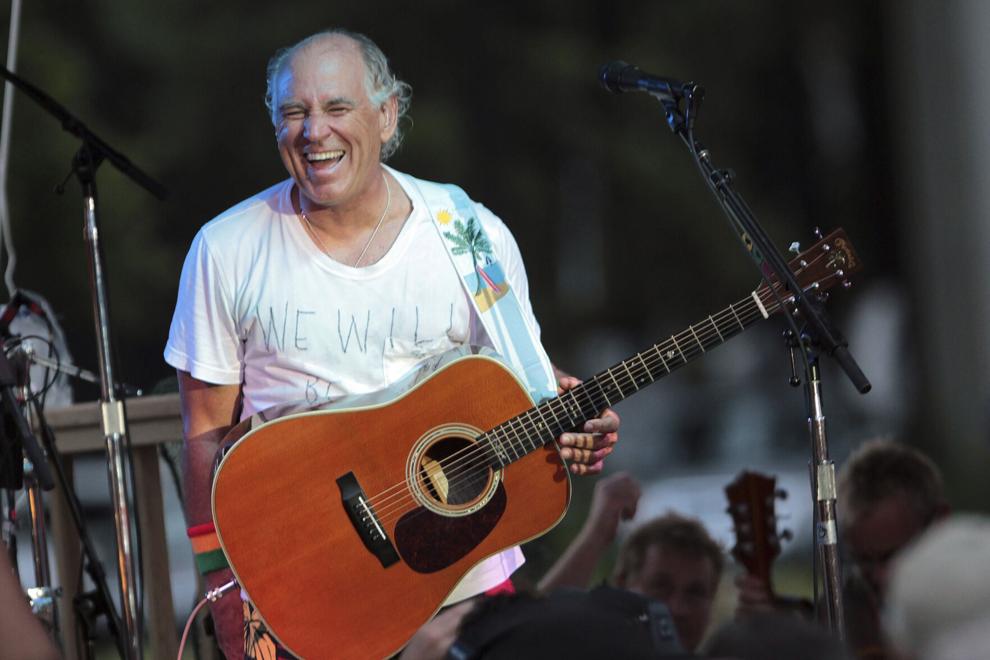 Singer-songwriter Jimmy Buffett, who popularized beach bum soft rock with the escapist Caribbean-flavored song "Margaritaville" and turned that celebration of loafing into a billion-dollar empire of restaurants, resorts and frozen concoctions, died Sept. 1, 2023. He was 76. "Margaritaville," released on Feb. 14, 1977, quickly took on a life of its own, becoming a state of mind for those "wastin' away," an excuse for a life of low-key fun and escapism for those "growing older, but not up." The song is the unhurried portrait of a loafer on his front porch, watching tourists sunbathe while a pot of shrimp is beginning to boil. The singer has a new tattoo, a likely hangover and regrets over a lost love. Somewhere, irritatingly, there is a misplaced salt shaker.


AP file, 2010


Tina Turner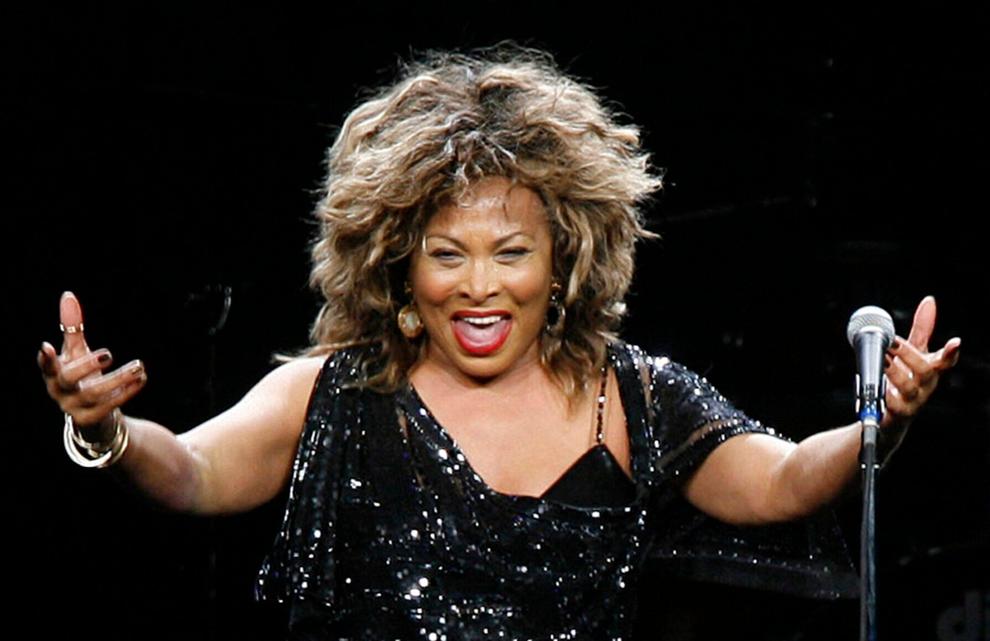 Tina Turner, the unstoppable singer and stage performer who teamed with husband Ike Turner for a dynamic run of hit records and live shows in the 1960s and '70s and survived her horrifying marriage to triumph in middle age with the chart-topping "What's Love Got to Do With It," died May 24, 2023, at 83. Few stars traveled so far — she was born Anna Mae Bullock in a segregated Tennessee hospital and spent her latter years on a 260,000 square foot estate on Lake Zurich — and overcame so much. Her trademarks included a growling contralto that might smolder or explode, her bold smile and strong cheekbones, her palette of wigs and the muscular, quick-stepping legs she did not shy from showing off. She sold more than 150 million records worldwide, won 12 Grammys, was voted along with Ike into the Rock and Roll Hall of Fame in 1991 (and on her own in 2021 ) and was honored at the Kennedy Center in 2005. Her life became the basis for a film, a Broadway musical and an HBO documentary in 2021 that she called her public farewell.


AP file, 2009


Tony Bennett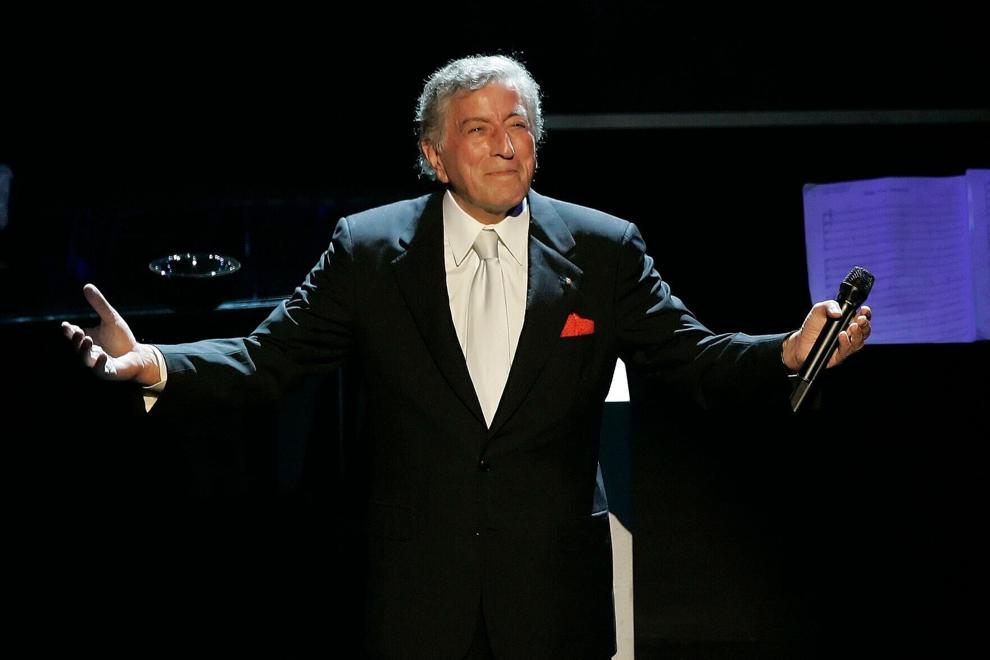 Tony Bennett, the eminent and timeless stylist whose devotion to classic American songs and knack for creating new standards such as "I Left My Heart In San Francisco" graced a decadeslong career that brought him admirers from Frank Sinatra to Lady Gaga, died July 21, 2023. He was 96, just two weeks short of his birthday. The last of the great saloon singers of the mid-20th century, Bennett often said his lifelong ambition was to create "a hit catalog rather than hit records." He released more than 70 albums, bringing him 19 competitive Grammys — all but two after he reached his 60s — and enjoyed deep and lasting affection from fans and fellow artists.


AP file, 2006


Bob Barker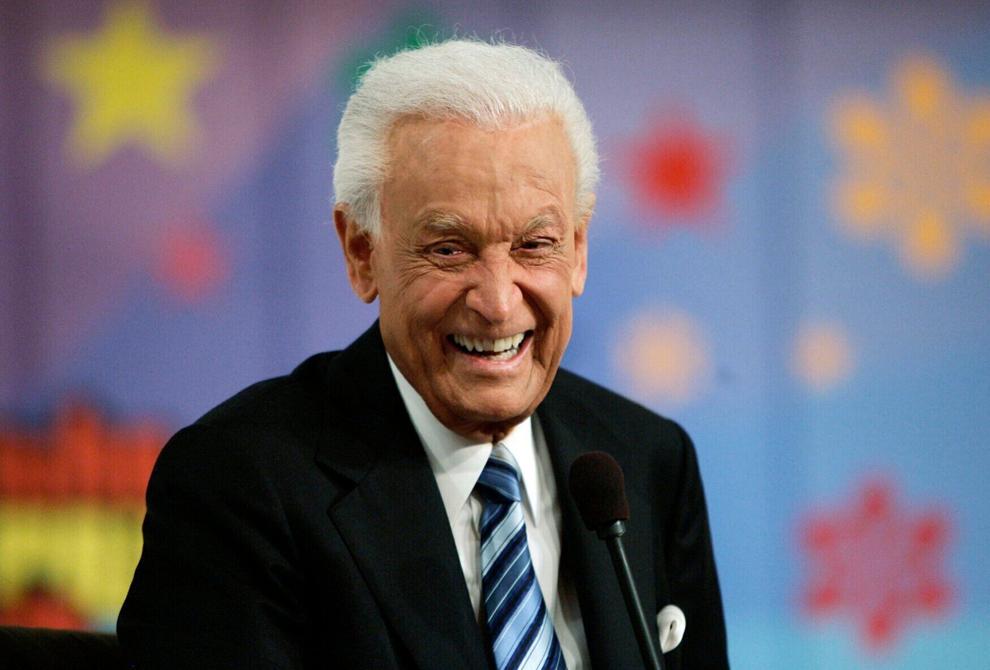 Bob Barker, the enduring, dapper game show host who became a household name over a half century of hosting "Truth or Consequences" and "The Price Is Right," died Aug. 26, 2023. He was 99. Barker retired in June 2007, thanking his studio audience "for inviting me into your home for more than 50 years." He started that marathon run in 1956 on "Truth or Consequences," where he remained for 18 years. He began hosting a revived version of "The Price Is Right" on CBS in 1972. It would become TV's longest-running game show. He was also an animal rights activist.


AP file, 2007


Raquel Welch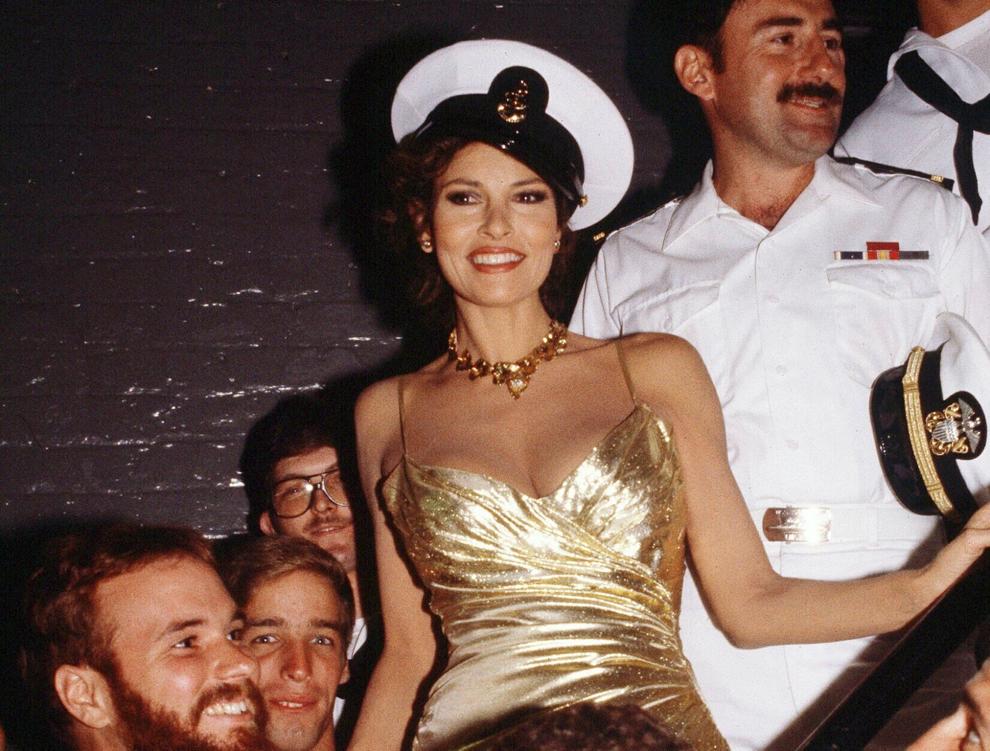 Raquel Welch, whose emergence from the sea in a skimpy, furry bikini in the film "One Million Years B.C." would propel her to international sex symbol status throughout the 1960s and '70s, died Feb. 15, 2023. She was 82. Welch's breakthrough came in 1966's campy prehistoric flick "One Million Years B.C.," despite having a grand total of three lines. Clad in a brown doeskin bikini, she successfully evaded pterodactyls but not the notice of the public.


AP file, 1982


Lisa Marie Presley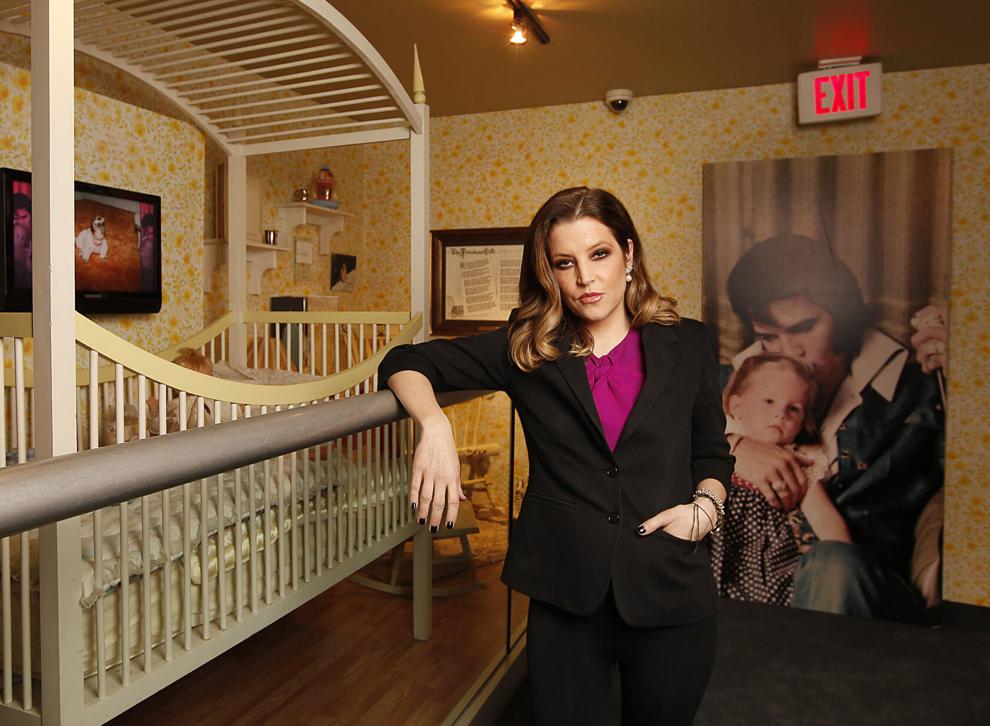 Lisa Marie Presley, the only child of Elvis Presley and a singer-songwriter dedicated to her father's legacy, died Jan. 12, 2023. She was 54. Presley shared her father's brooding charisma — the hooded eyes, the insolent smile, the low, sultry voice — and followed him professionally, releasing her own rock albums in the 2000s.


AP file, 2012


Jim Brown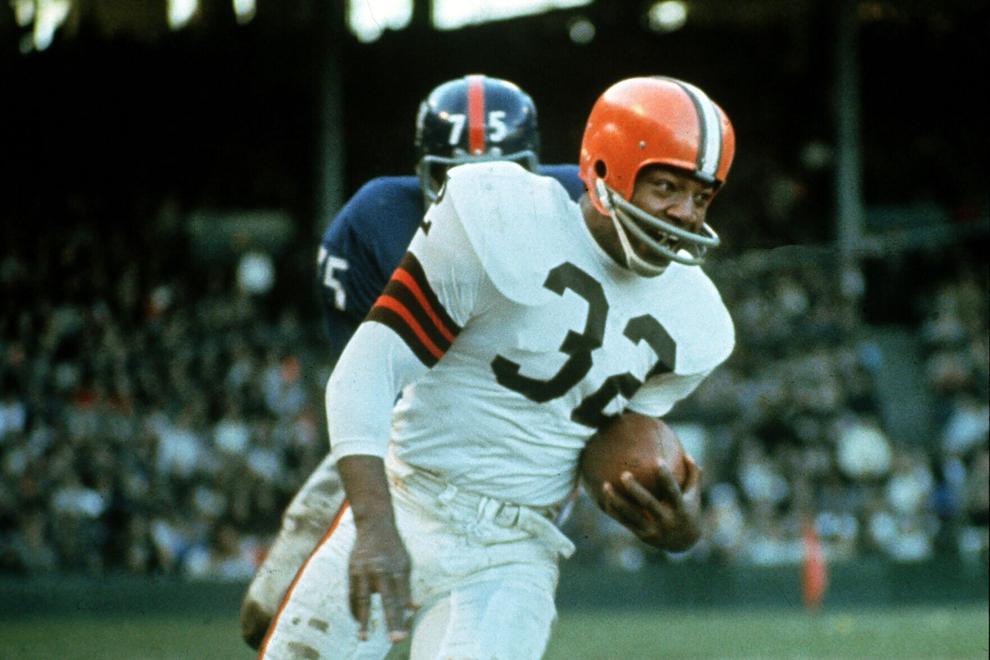 Pro Football Hall of Famer Jim Brown, the unstoppable running back who retired at the peak of his brilliant career to become an actor as well as a prominent civil rights advocate during the 1960s, died May 18, 2023. He was 87. One of the greatest players in football history and one of the game's first superstars, Brown was chosen the NFL's Most Valuable Player in 1965 and shattered the league's record books in a short career spanning 1957-65. Brown led the Cleveland Browns to their last NFL title in 1964 before retiring in his prime after the '65 season to become an actor. He appeared in more than 30 films, including "Any Given Sunday" and "The Dirty Dozen." When he finished playing, Brown became a prominent leader in the Black power movement during the civil rights struggles of the 1960s.


AP file, 1965


Harry Belafonte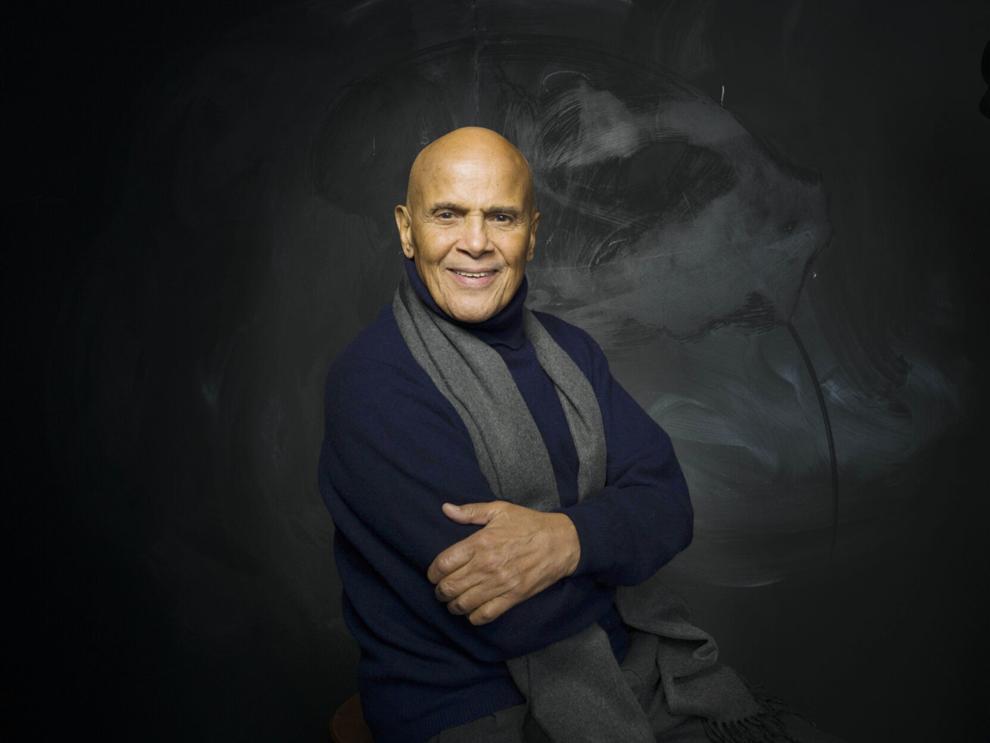 Harry Belafonte, the civil rights and entertainment giant who began as a groundbreaking actor and singer and became an activist, humanitarian and conscience of the world, died April 25, 2023. He was 96. With his glowing, handsome face and silky-husky voice, Belafonte was one of the first Black performers to gain a wide following on film and to sell a million records as a singer; many still know him for his signature hit "Banana Boat Song (Day-O)," and its call of "Day-O! Daaaaay-O." But he forged a greater legacy once he scaled back his performing career in the 1960s and lived out his hero Paul Robeson's decree that artists are "gatekeepers of truth."


AP file, 2011


Sinéad O'Connor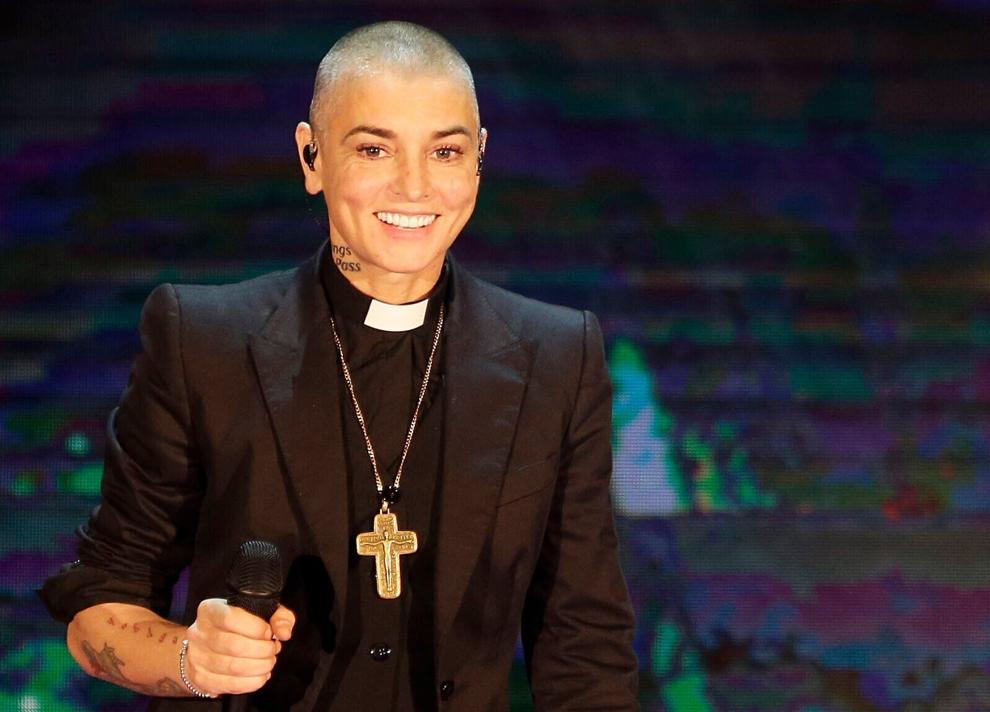 Sinéad O'Connor, the gifted Irish singer-songwriter who became a superstar in her mid-20s and was known as much for her private struggles and provocative actions as for her fierce and expressive music, died July 26, 2023, at age 56. Recognizable by her shaved head and with a multi-octave mezzo soprano of extraordinary emotional range, O'Connor began her career singing on the streets of Dublin and soon rose to international fame. She was a star from her 1987 debut album, "The Lion and the Cobra," and became a sensation in 1990 with her cover of Prince's ballad "Nothing Compares 2 U," a seething, shattering performance that topped charts from Europe to Australia and was heightened by a promotional video featuring the gray-eyed O'Connor in intense close-up.


AP file, 2014


David Crosby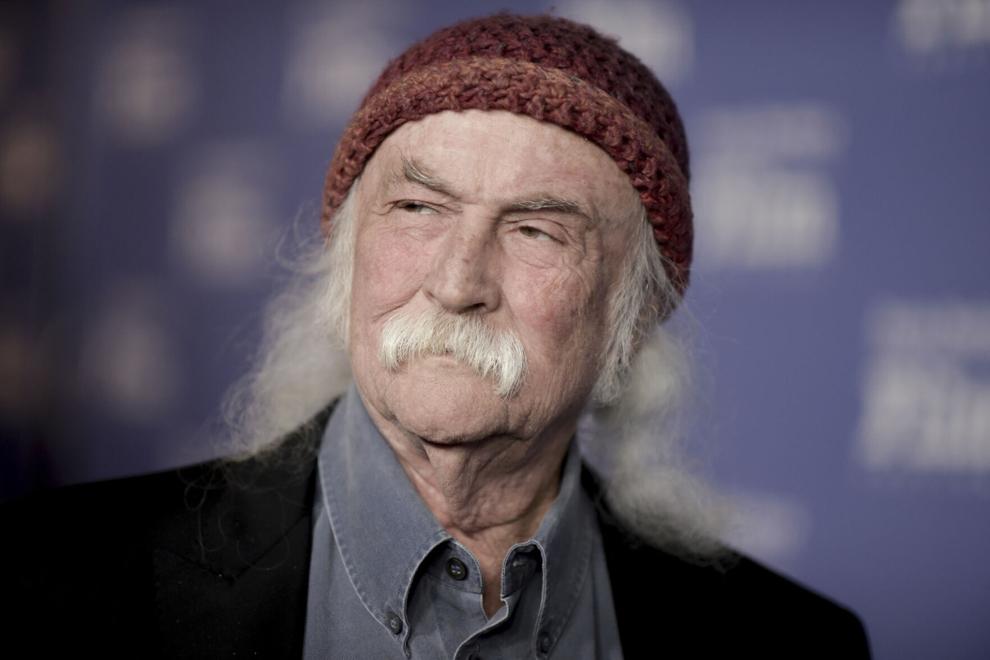 David Crosby, the brash rock musician who evolved from a baby-faced harmony singer with the Byrds to a mustachioed hippie superstar and an ongoing troubadour in Crosby, Stills, Nash & (sometimes) Young, died Jan. 18, 2023, at age 81. While he only wrote a handful of widely known songs, the witty and ever opinionated Crosby was on the front lines of the cultural revolution of the '60s and '70s — whether triumphing with Stephen Stills, Graham Nash and Neil Young on stage at Woodstock, testifying on behalf of a hirsute generation in his anthem "Almost Cut My Hair" or mourning the assassination of Robert Kennedy in "Long Time Gone."


AP file, 2017


Paul Reubens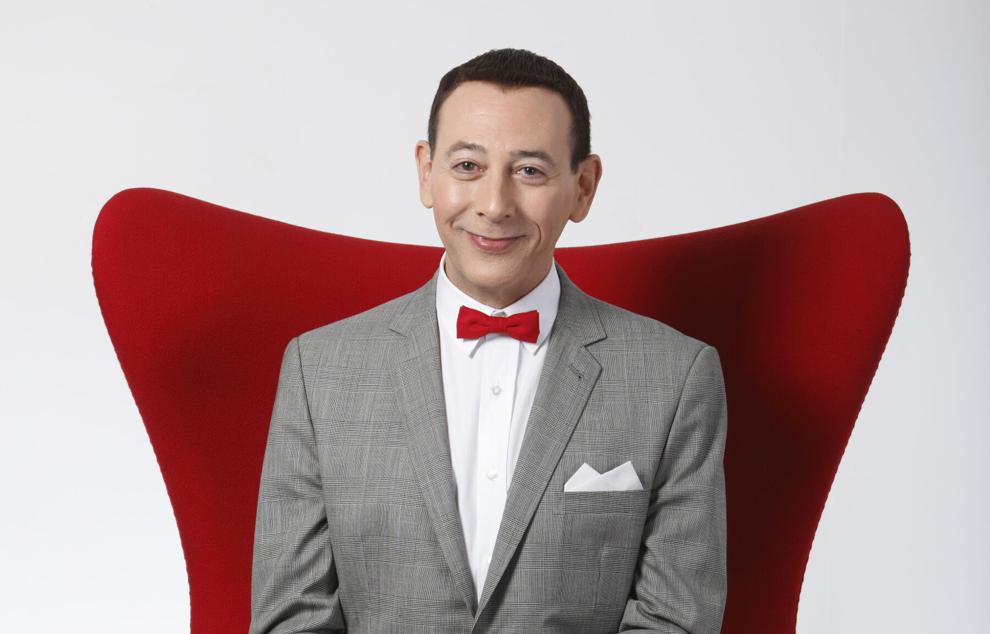 Paul Reubens, the actor and comedian whose character Pee-wee Herman became a cultural phenomenon through films and TV shows, died July 30, 2023, at age 70. Reubens died after a six-year struggle with cancer that he did not make public, his publicist said in a statement.


AP file, 2009


Lance Reddick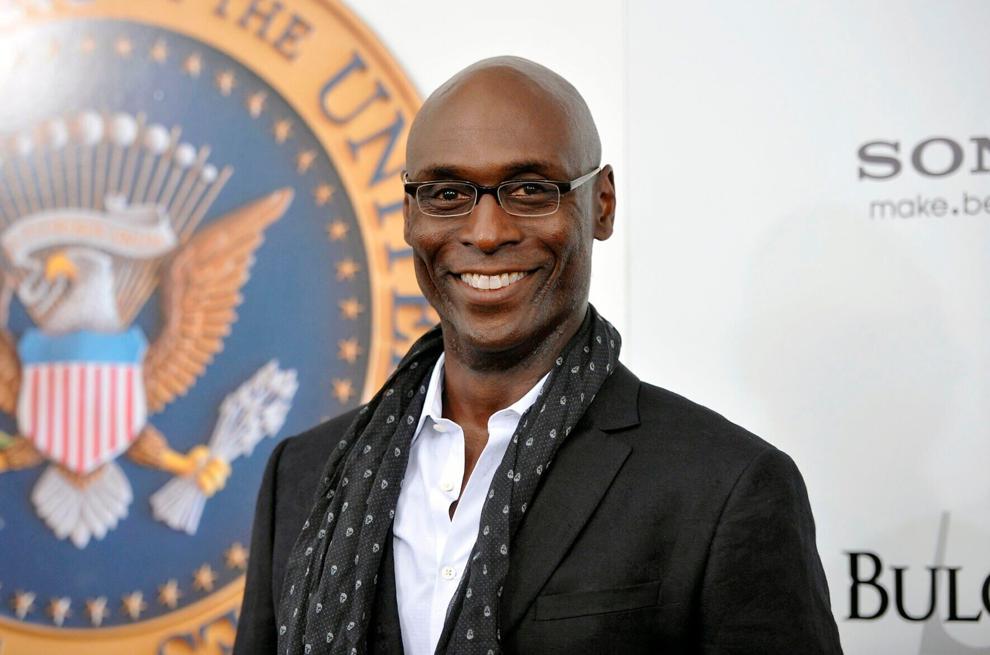 Lance Reddick, a character actor who specialized in intense, icy and possibly sinister authority figures on TV and film, including "The Wire," "Fringe" and the "John Wick" franchise, died March 17, 2023. He was 60. Reddick was often put in a suit or a crisp uniform during his career, playing tall, taciturn and elegant men of distinction. He was best known for his role as straight-laced Lt. Cedric Daniels on the hit HBO series "The Wire," where his character was agonizingly trapped in the messy politics of the Baltimore police department.


AP file, 2013


Richard Belzer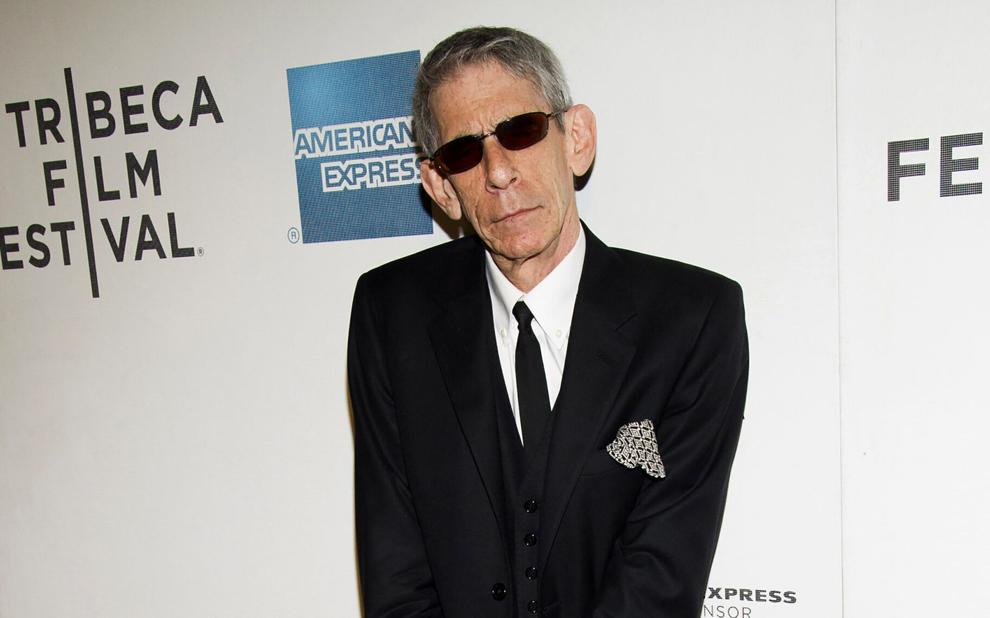 Richard Belzer, the longtime stand-up comedian who became one of TV's most indelible detectives as John Munch in "Homicide: Life on the Street" and "Law & Order: SVU," died Feb. 19, 2023. He was 78. For more than two decades and across 10 series — even including appearances on "30 Rock" and "Arrested Development" — Belzer played the wise-cracking, acerbic homicide detective prone to conspiracy theories. Belzer first played Munch on a 1993 episode of "Homicide" and last played him in 2016 on "Law & Order: SVU."


AP file, 2013


Mark Margolis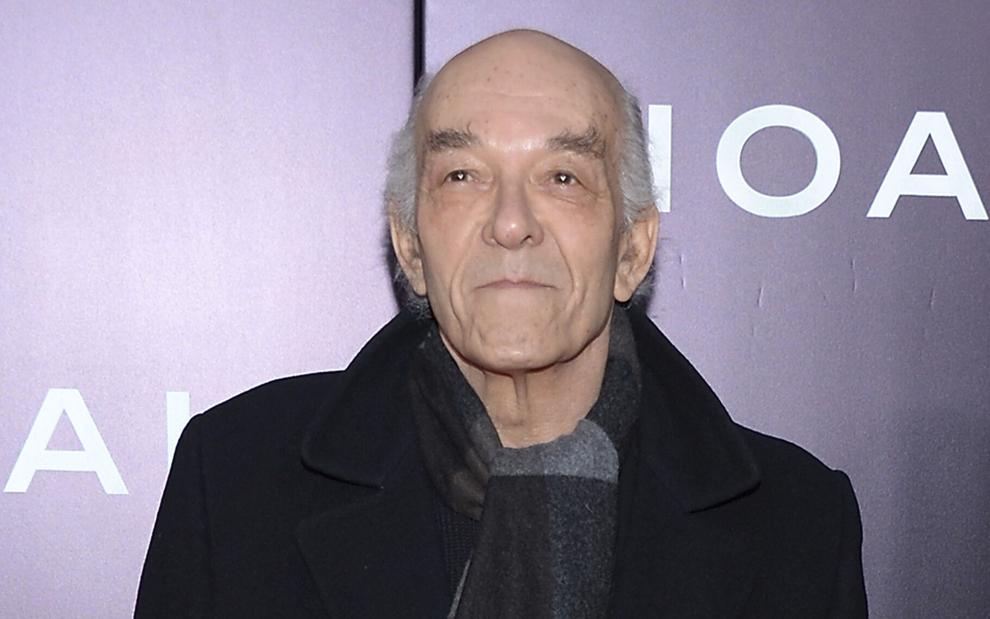 Mark Margolis, who had a breakout role as a mobster in "Scarface" but became best known decades later for his indelible, fearsome portrayal of a vindictive former drug kingpin in TV's "Breaking Bad," died Aug. 3, 2023. He was 83. Margolis was nominated for an Emmy in 2012 for outstanding guest actor in "Breaking Bad" as Hector "Tio" Salamanca, the murderous elderly don who was unable to speak following a stroke. But this actor did not need dialogue; he communicated via facial expressions and the sometimes menacing use of a barhop bell taped to his wheelchair.


AP file, 2014


Angus Cloud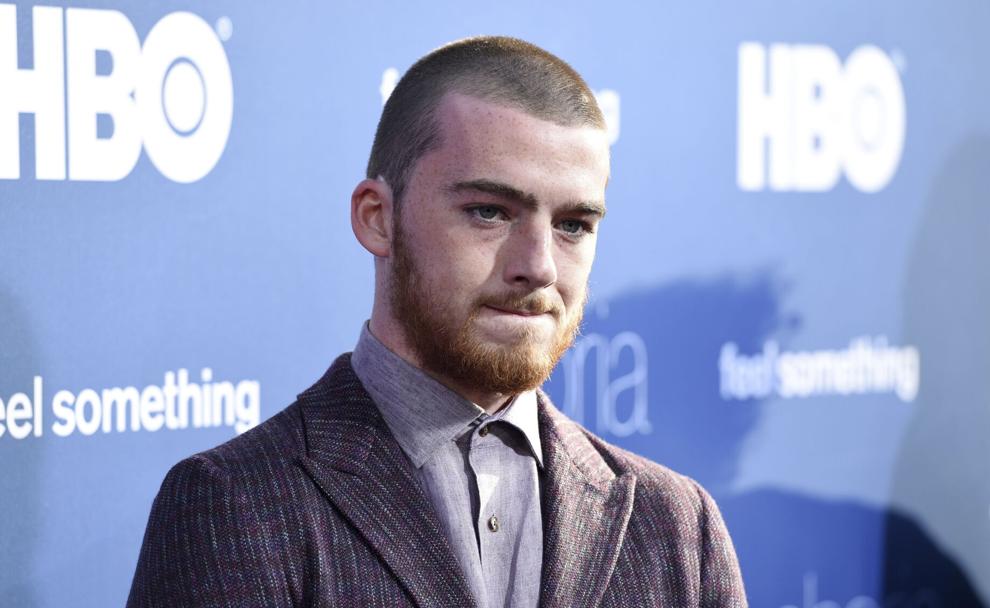 Angus Cloud, the actor who starred as the drug dealer Fezco "Fez" O'Neill on the HBO series "Euphoria," died July 31, 2023. He was 25. Cloud hadn't acted before he was cast in "Euphoria." He was walking down the street in New York when casting scout Eléonore Hendricks noticed him. Cloud was resistant at first, suspecting a scam. Then casting director Jennifer Venditti met with him and series creator Sam Levinson eventually made him a co-star in the series alongside Zendaya for its first two seasons.


AP file, 2019


Clarence Avant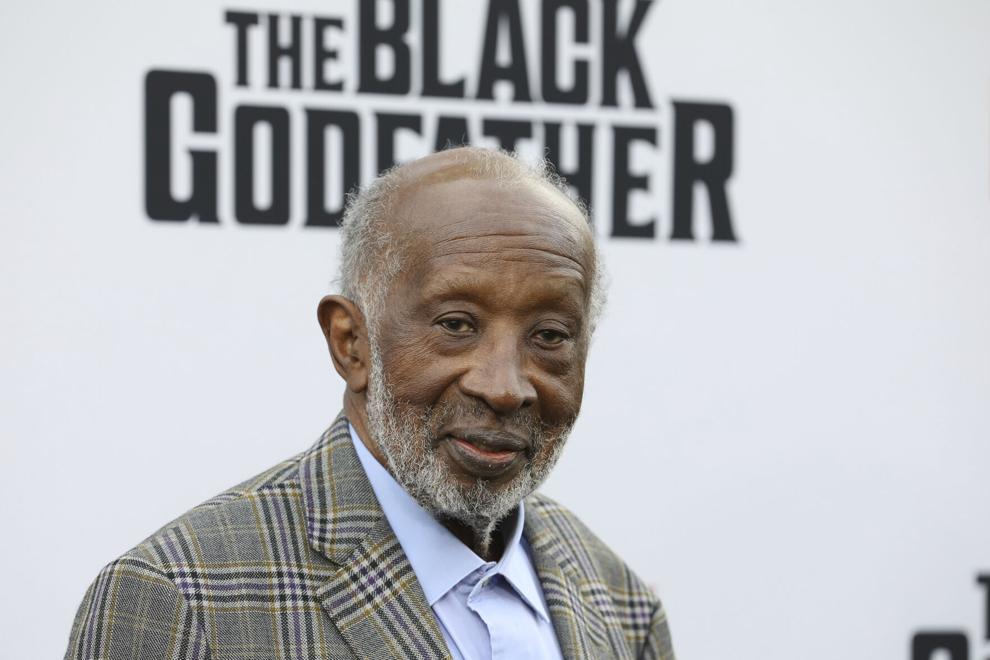 Clarence Avant, the judicious manager, entrepreneur, facilitator and adviser who helped launch or guide the careers of Quincy Jones, Bill Withers and many others and came to be known as the "Black Godfather" of music and beyond, died Aug. 13, 2023. He was 92.


AP file, 2019


Cindy Williams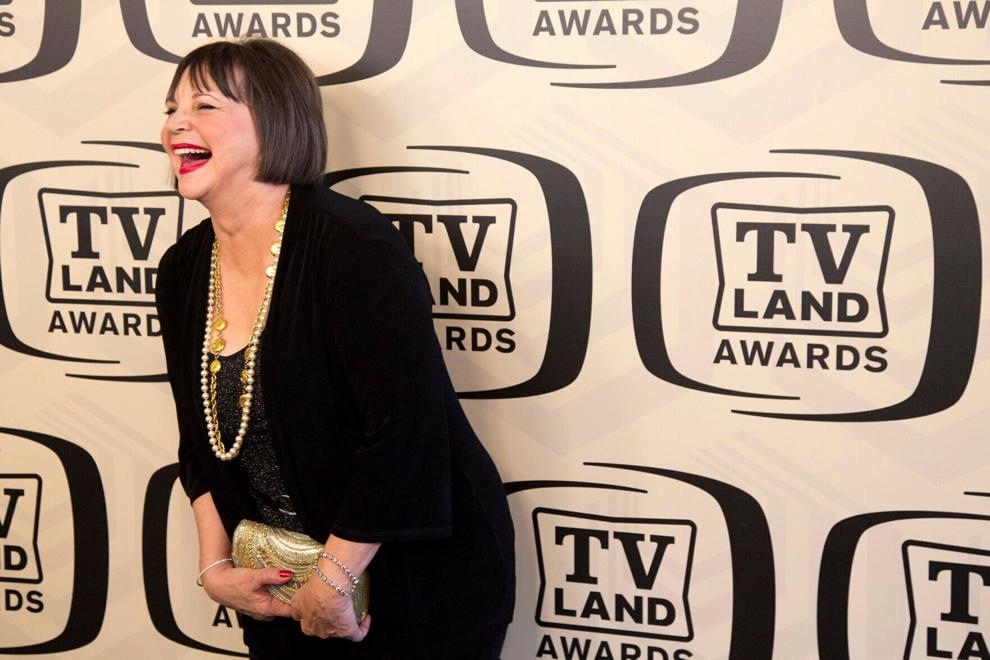 Cindy Williams, who was among the most recognizable stars in America in the 1970s and 1980s for her role as Shirley opposite Penny Marshall's Laverne on the beloved sitcom "Laverne & Shirley," died Jan. 25, 2023. She was 75. Williams played the straitlaced Shirley Feeney to Marshall's more libertine Laverne DeFazio on the show about a pair of blue-collar roommates who toiled on the assembly line of a Milwaukee brewery in the 1950s and 1960s.


AP file, 2012


Alan Arkin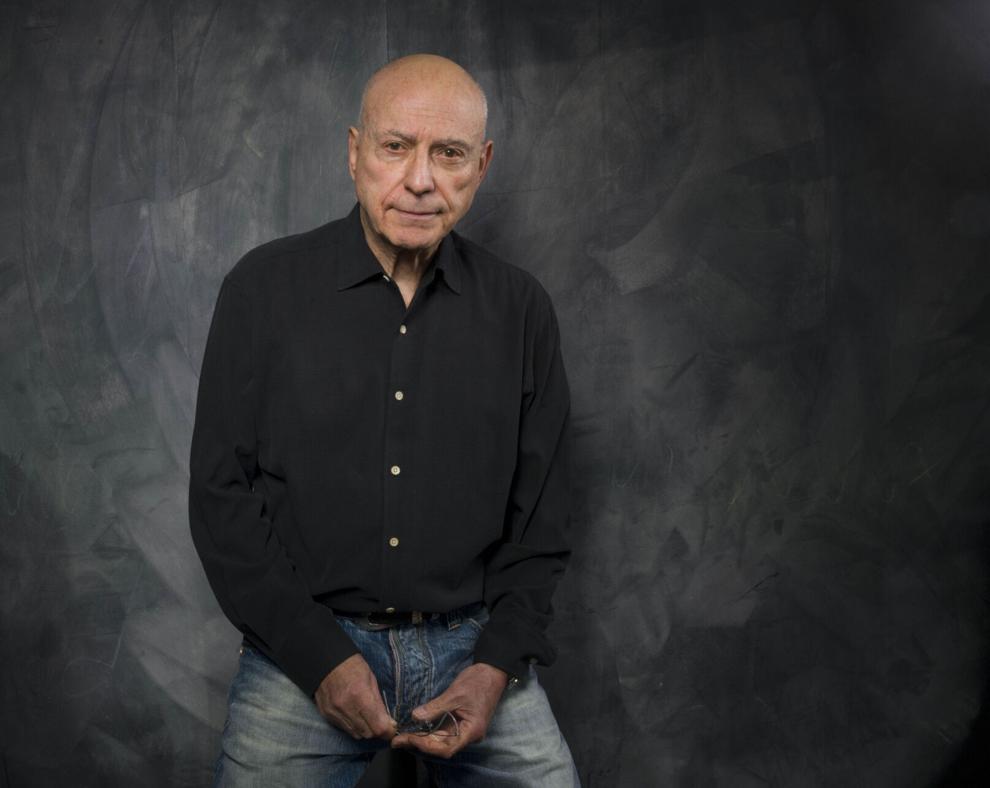 Alan Arkin, the wry character actor who demonstrated his versatility in everything from farcical comedy to chilling drama as he received four Academy Award nominations and won an Oscar in 2007 for "Little Miss Sunshine," has died. He was 89. A member of Chicago's famed Second City comedy troupe, Arkin was an immediate success in movies with the Cold War spoof "The Russians Are Coming, The Russians Are Coming" and peaked late in life with his win as best supporting actor for the surprise 2006 hit "Little Miss Sunshine."


AP file, 2011


Gordon Lightfoot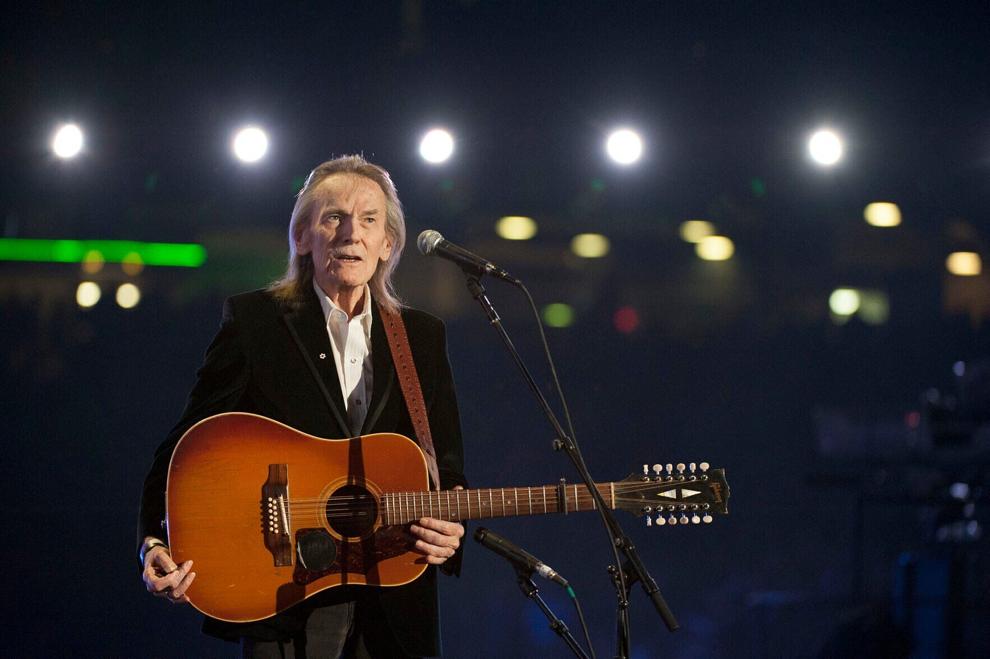 Gordon Lightfoot, the folk singer-songwriter known for "If You Could Read My Mind" and "Sundown" and for songs that told tales of Canadian identity, died May 1, 2023. He was 84. One of the most renowned voices to emerge from Toronto's Yorkville folk club scene in the 1960s, Lightfoot recorded 20 studio albums and penned hundreds of songs, including "Carefree Highway," "Early Morning Rain" and "The Wreck of the Edmund Fitzgerald."


AP file, 2012


Jeff Beck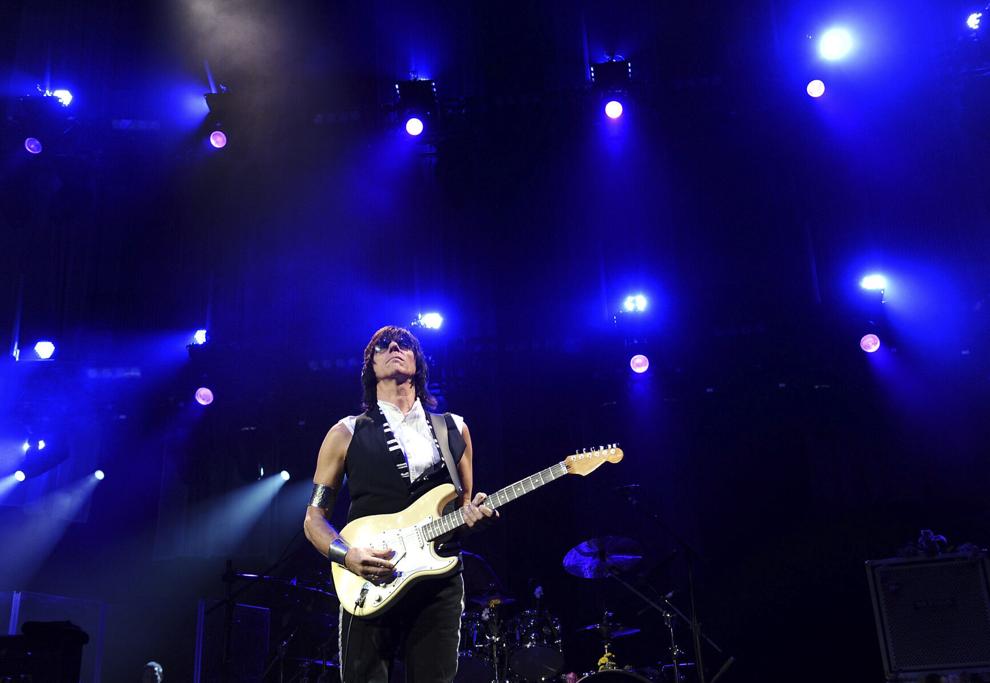 Jeff Beck, a guitar virtuoso who pushed the boundaries of blues, jazz and rock 'n' roll, influencing generations of shredders along the way and becoming known as the guitar player's guitar player, died Jan. 10, 2023. He was 78. Beck was among the rock-guitarist pantheon from the late '60s that included Eric Clapton, Jimmy Page and Jimi Hendrix. Beck won eight Grammy Awards and was inducted into the Rock and Roll Hall of Fame twice — once with the Yardbirds in 1992 and again as a solo artist in 2009.


AP file, 2010


Bobby Caldwell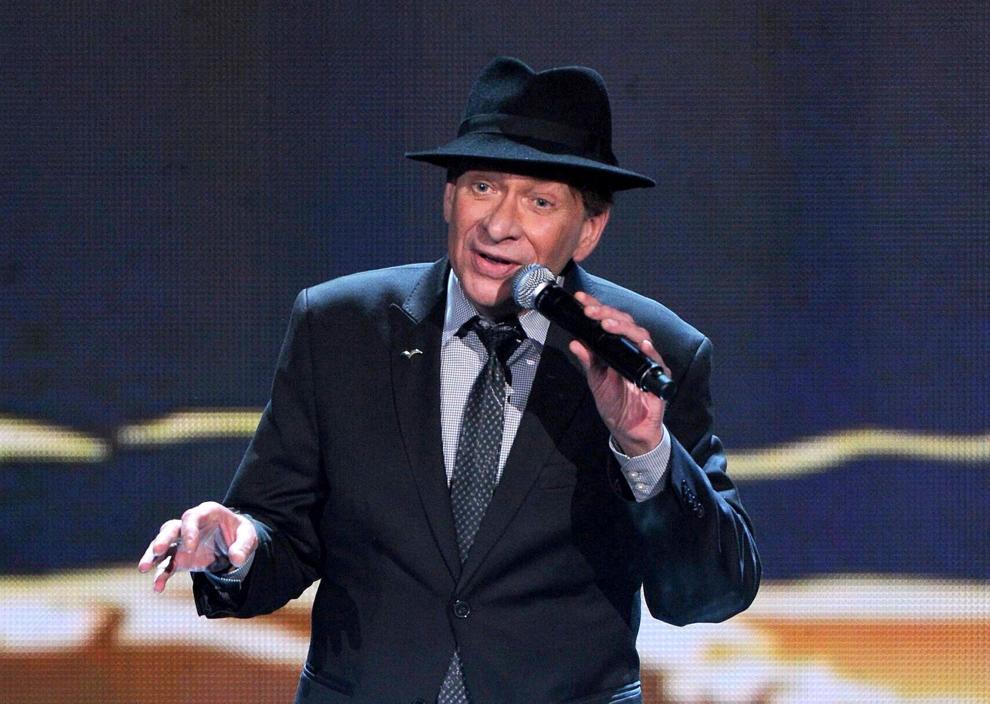 Bobby Caldwell, a soulful R&B singer and songwriter who had a major hit in 1978 with "What You Won't Do for Love" and a voice and musical style adored by generations of his fellow artists, died March 14, 2023. He was 71. The smooth soul jam "What You Won't Do for Love" went to No. 9 on the Billboard Hot 100 and No. 6 on what was then called the Hot Selling Soul Singles chart. It became a long-term standard and career-defining hit for Caldwell, who also wrote the song.


AP file, 2013


Gary Rossington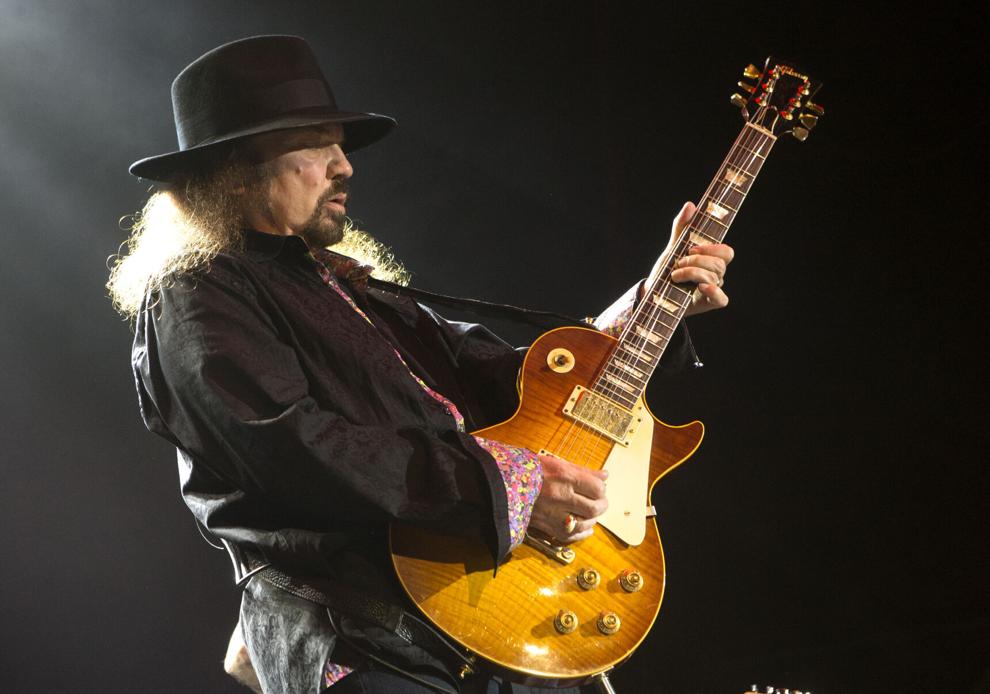 Gary Rossington, Lynyrd Skynyrd's last surviving original member who also helped to found the group, died March 5, 2023, at age 71. According to Rolling Stone, it was during a fateful Little League game, Ronnie Van Zant hit a line drive into the shoulder blades of opposing player Bob Burns and met his future bandmates. Rossington, Burns, Van Zant, and guitarist Allen Collins gathered that afternoon at Burns' Jacksonville home to jam the Rolling Stone's "Time Is on My Side."


AP file, 2017


Wayne Shorter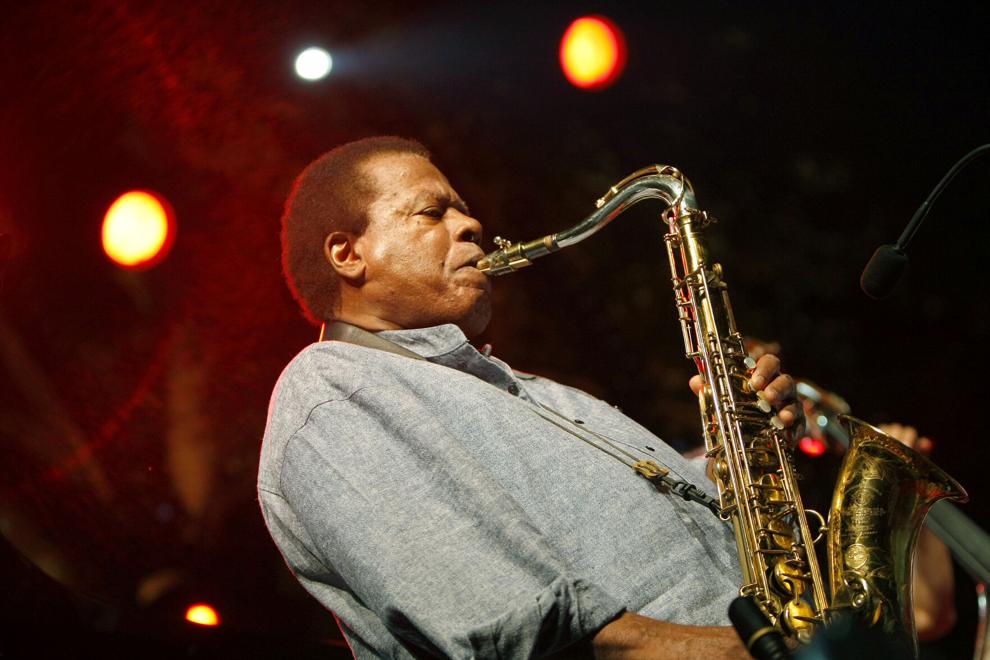 Wayne Shorter, an influential jazz innovator whose lyrical, complex jazz compositions and pioneering saxophone playing sounded through more than half a century of American music, died March 2, 2023. He was 89.


AP file, 2013


Jerry Springer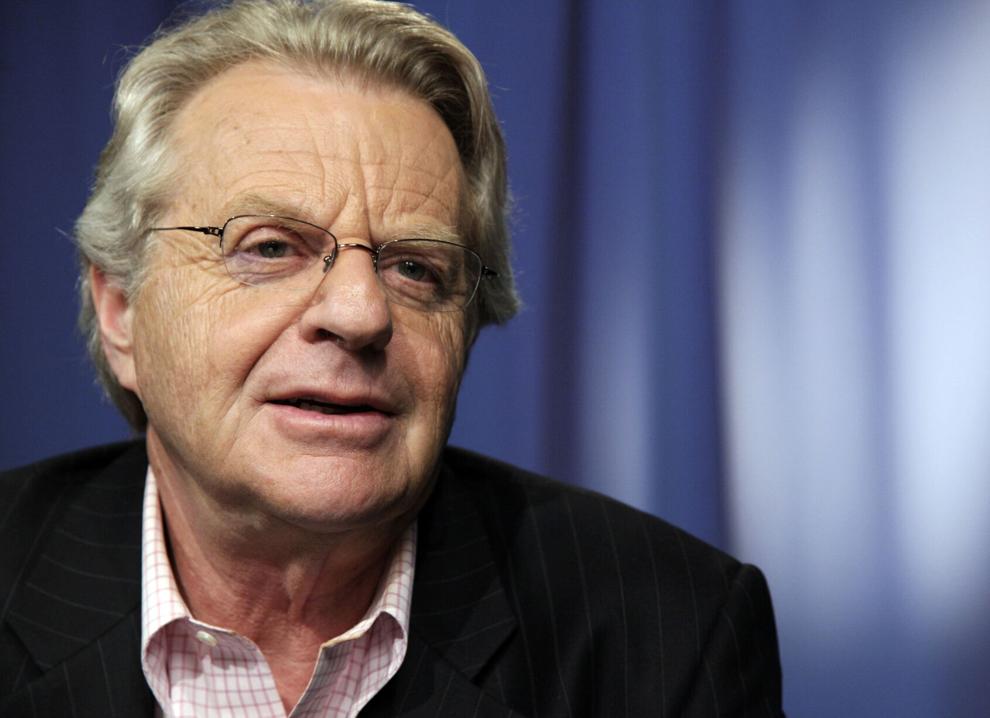 Jerry Springer, the onetime mayor and news anchor whose namesake TV show featured a three-ring circus of dysfunctional families willing to bare all on weekday afternoons including brawls, obscenities and blurred images of nudity, died April 27, 2023, at age 79. At its peak, "The Jerry Springer Show" was a ratings powerhouse and a U.S. cultural pariah, synonymous with lurid drama. Known for chair-throwing and bleep-filled arguments, the daytime talk show was a favorite American guilty pleasure over its 27-year run, at one point topping Oprah Winfrey's show.


AP file, 2010


Jacklyn Zeman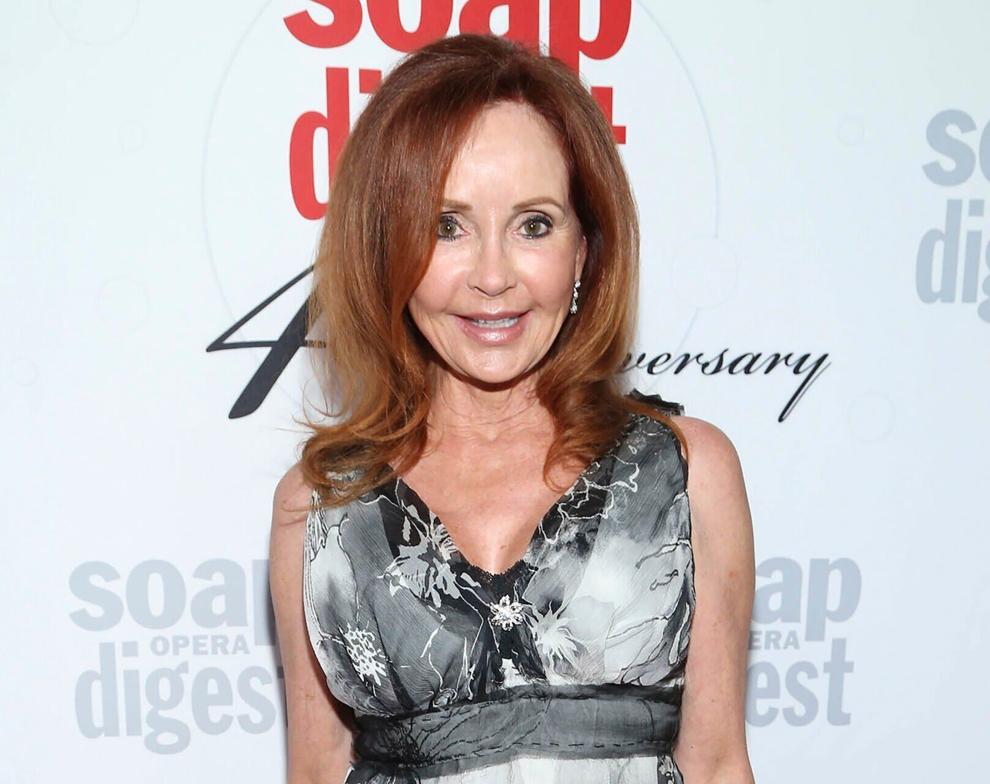 Jacklyn Zeman, who became one of the most recognizable actors on daytime television during 45 years of playing nurse Bobbie Spencer on ABC's "General Hospital," died May 10, 2023. She was 70. Zeman joined "General Hospital" in 1977 as Barbara Jean, who went by Bobbie, and was the feisty younger sister of Anthony Geary's Luke Spencer.


AP file, 2016


John Beasley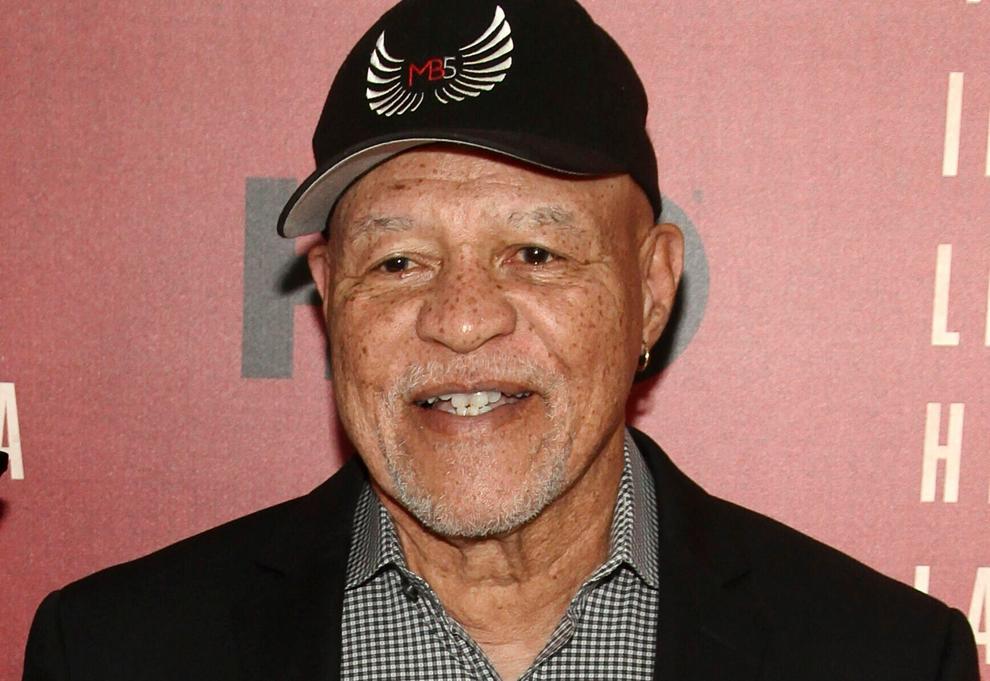 John Beasley, the veteran character actor who played a kindly school bus driver on the TV drama "Everwood" and appeared in dozens of films dating back to the 1980s, died May 30, 2023. He was 79. Beasley played an assistant coach in the 1993 football film "Rudy" and a retired preacher in 1997's "The Apostle," co-starring and directed by Robert Duvall.


AP file, 2017


Michael Lerner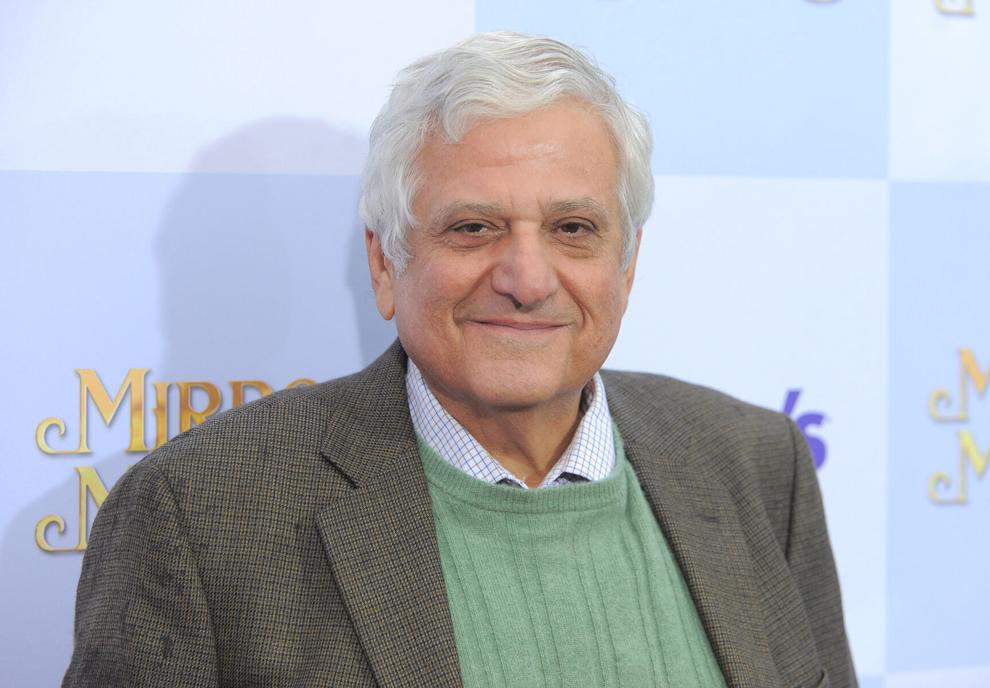 Michael Lerner, the Brooklyn-born character actor who played a myriad of imposing figures in his 60 years in the business, including monologuing movie mogul Jack Lipnick in "Barton Fink," the crooked club owner Bugsy Calhoun in "Harlem Nights" and an angry publishing executive in "Elf" died April 8, 2023. He was 81.


AP file, 2012


Tom Sizemore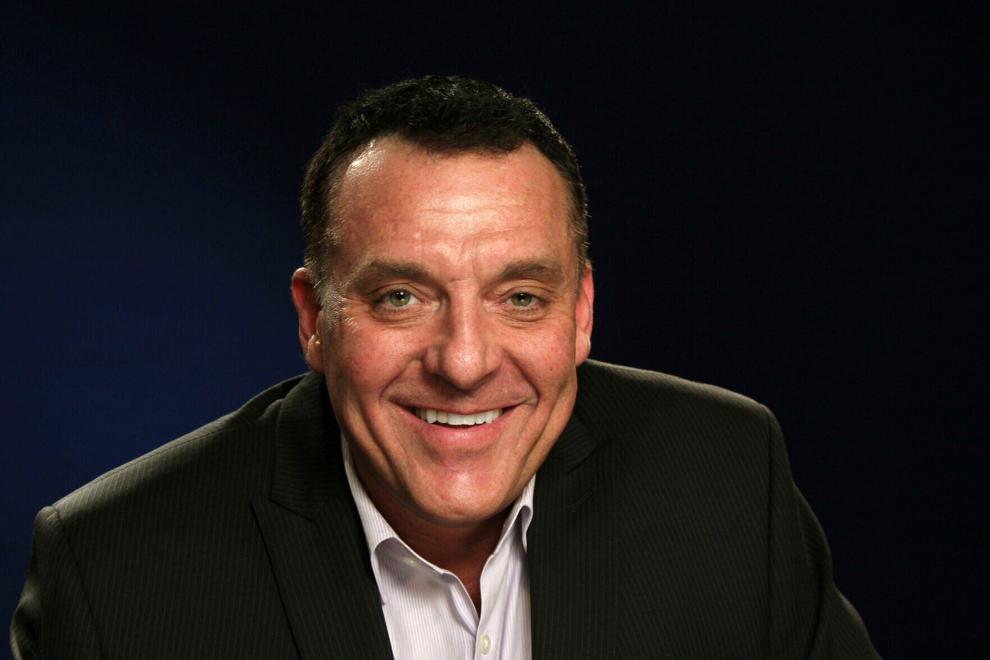 Tom Sizemore, the "Saving Private Ryan" actor whose bright 1990s star burned out under the weight of his own domestic violence and drug convictions, died March3, 2023, at age 61. Sizemore became a star with acclaimed appearances in "Natural Born Killers" and the cult-classic crime thriller "Heat."


AP file, 2013


Charles Kimbrough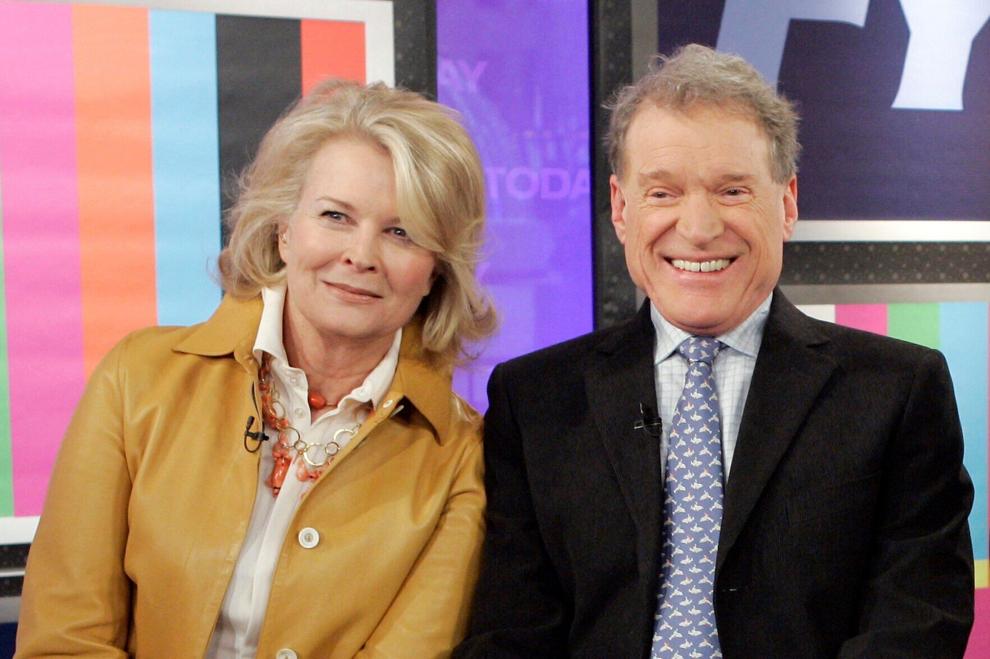 Charles Kimbrough, a Tony- and Emmy-nominated actor who played a straight-laced news anchor opposite Candice Bergen on "Murphy Brown," died Jan. 11, 2023. He was 86. Kimbrough played newsman Jim Dial across the 10 seasons of CBS hit sitcom "Murphy Brown" between 1988 and 1998, earning an Emmy nomination in 1990 for outstanding supporting actor in a comedy series. He reprised the role for three episodes in the 2018 reboot.


AP file, 2008


Julian Sands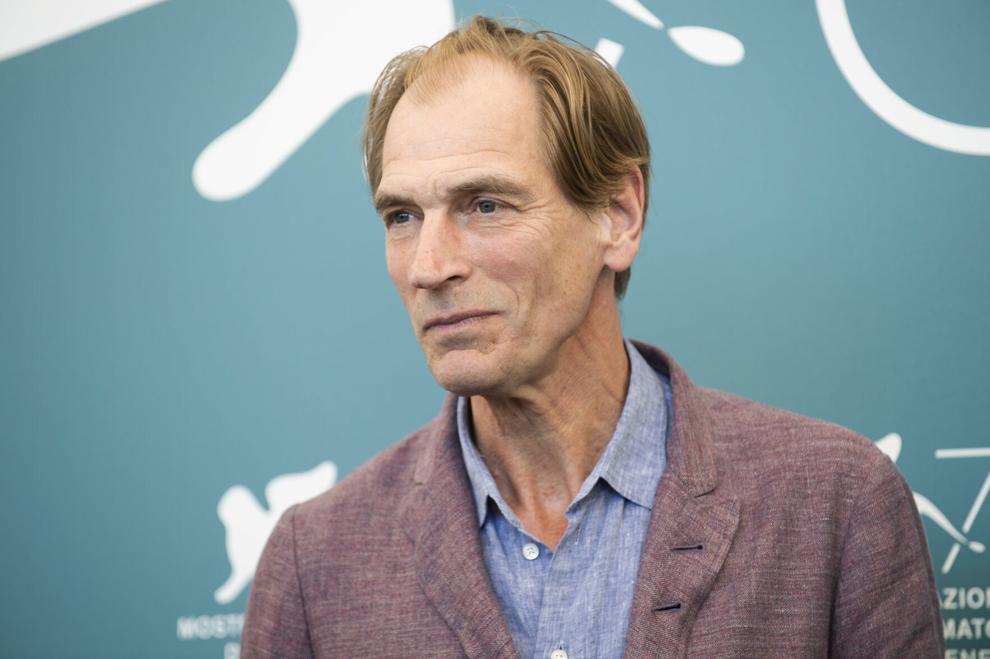 Actor Julian Sands, who starred in several Oscar-nominated films in the late 1980s and '90s including "A Room With a View" and "Leaving Las Vegas," was found dead on a Southern California mountain in June 2023, five months after he disappeared while hiking. He was 65. Sands, who was born, raised and began acting in England, worked constantly in film and television, amassing more than 150 credits in a 40-year career. During a 10-year span from 1985 to 1995, he played major roles in a series of acclaimed films.


AP file, 2019


Cynthia Weil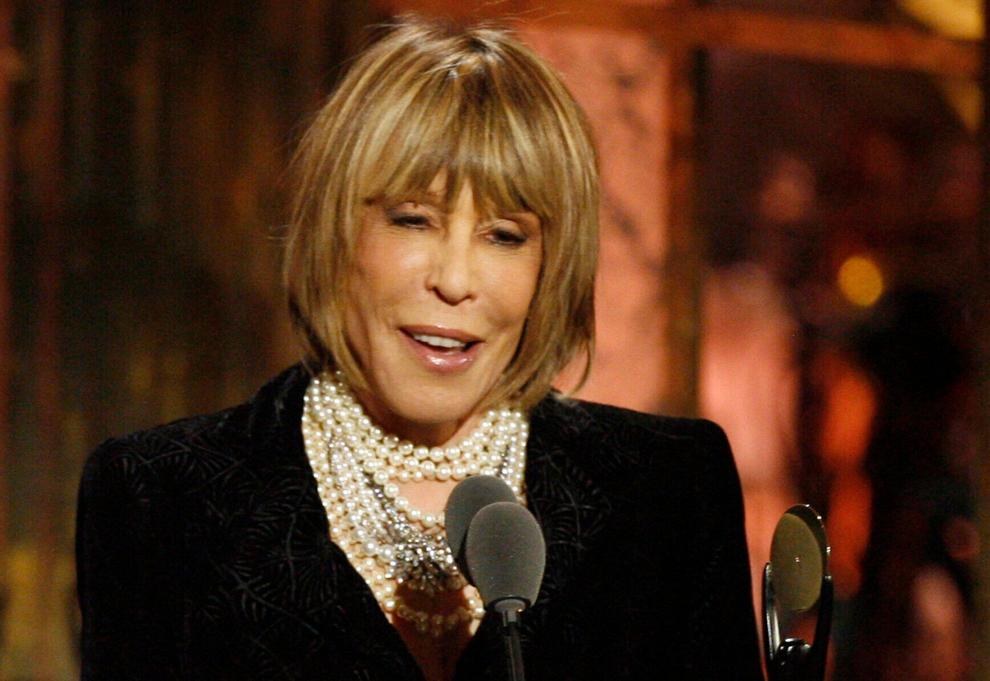 Cynthia Weil, a Grammy-winning lyricist of notable range and endurance who enjoyed a decades-long partnership with husband Barry Mann and helped write "You've Lost That Lovin' Feeling," "On Broadway," "Walking in the Rain" and dozens of other hits, died June 1, 2023, at age 82.


AP file, 2010


Sheldon Harnick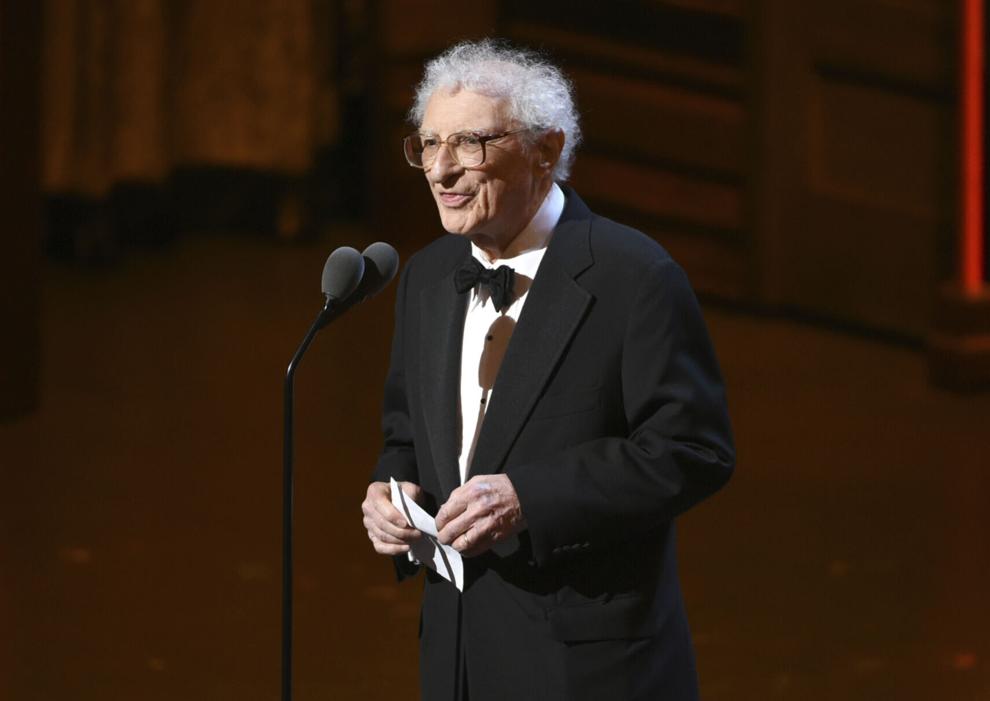 Tony- and Grammy Award-winning lyricist Sheldon Harnick, who with composer Jerry Bock made up the premier musical-theater songwriting duos of the 1950s and 1960s with shows such as "Fiddler on the Roof," "Fiorello!" and "The Apple Tree," died June 23, 2023. He was 99.


AP file, 2016


Barrett Strong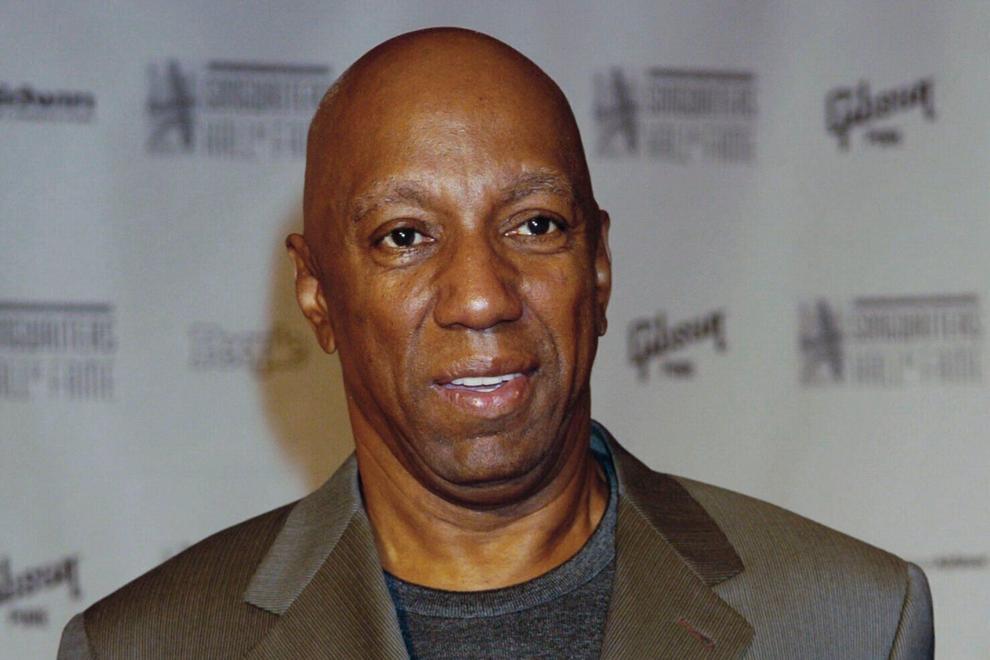 Barrett Strong, one of Motown's founding artists and most gifted songwriters who sang lead on the company's breakthrough single "Money (That's What I Want)" and later collaborated with Norman Whitfield on such classics as "I Heard It Through the Grapevine," "War" and "Papa Was a Rollin' Stone," died Jan. 29, 2023. He was 81. 


AP file, 2004


Willis Reed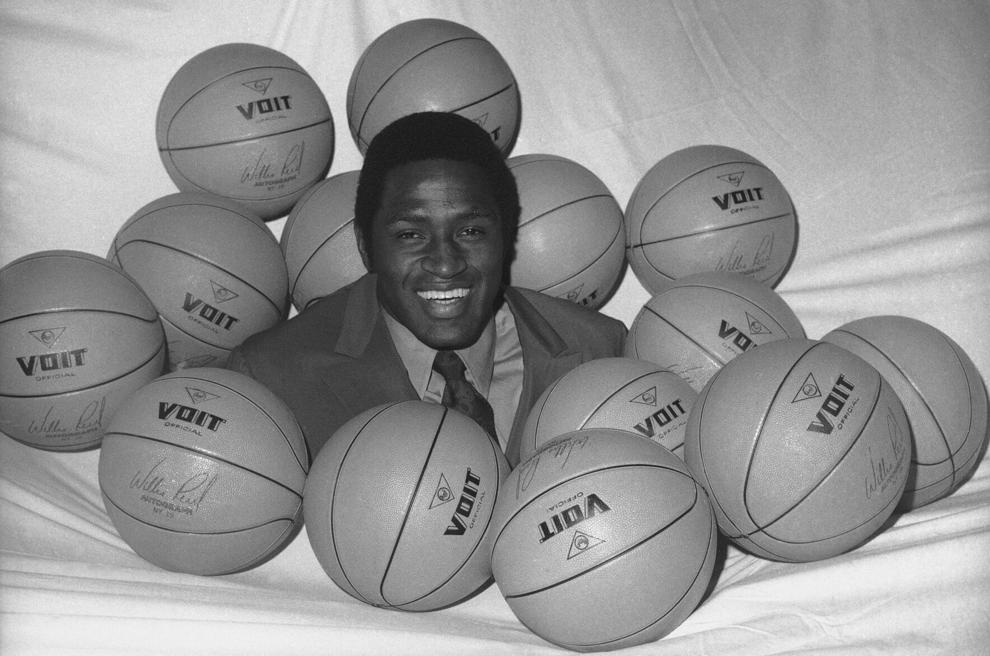 Willis Reed, who dramatically emerged from the locker room minutes before Game 7 of the 1970 NBA Finals to spark the New York Knicks to their first championship and create one of sports' most enduring examples of playing through pain, died March 21, 2023. He was 80.


AP file, 1970


Tim McCarver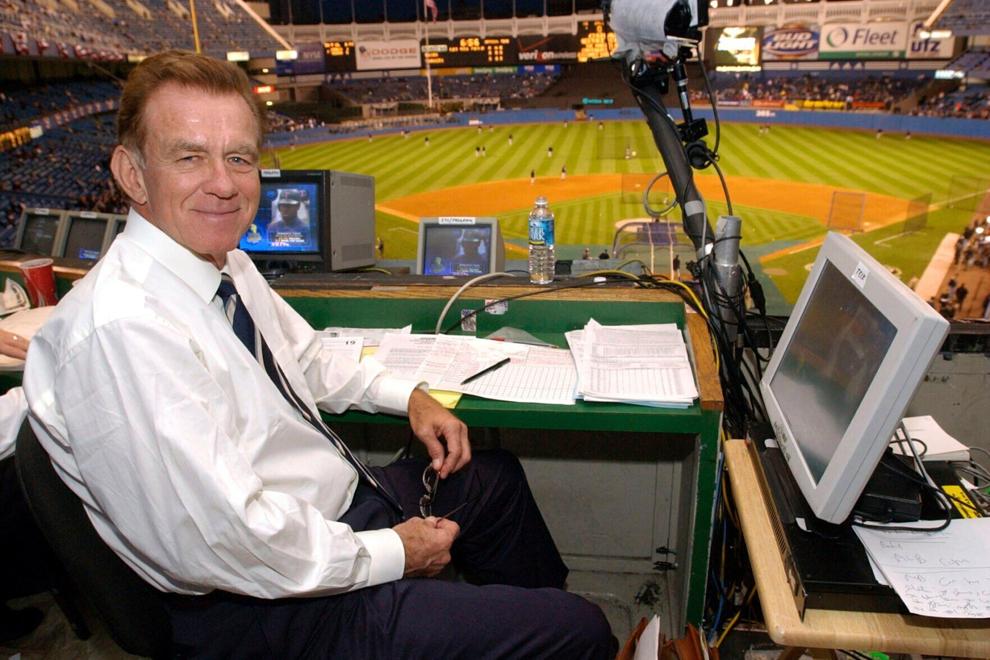 Tim McCarver, the All-Star catcher and Hall of Fame broadcaster who during 60 years in baseball won two World Series titles with the St. Louis Cardinals and had a long run as one of the country's most recognized, incisive and talkative television commentators, died Feb. 16, 2023. He was 81.


AP file, 2003


Billy Packer
Billy Packer (left), an Emmy award-winning college basketball broadcaster who covered 34 Final Fours for NBC and CBS, died Jan. 26, 2023. He was 82. Packer's broadcasting career coincided with the growth of college basketball. He worked as analyst or color commentator on every Final Four from 1975 to 2008. He received a Sports Emmy for Outstanding Sports Personality, Studio and Sports Analyst in 1993. 


AP file, 2006


The Iron Sheik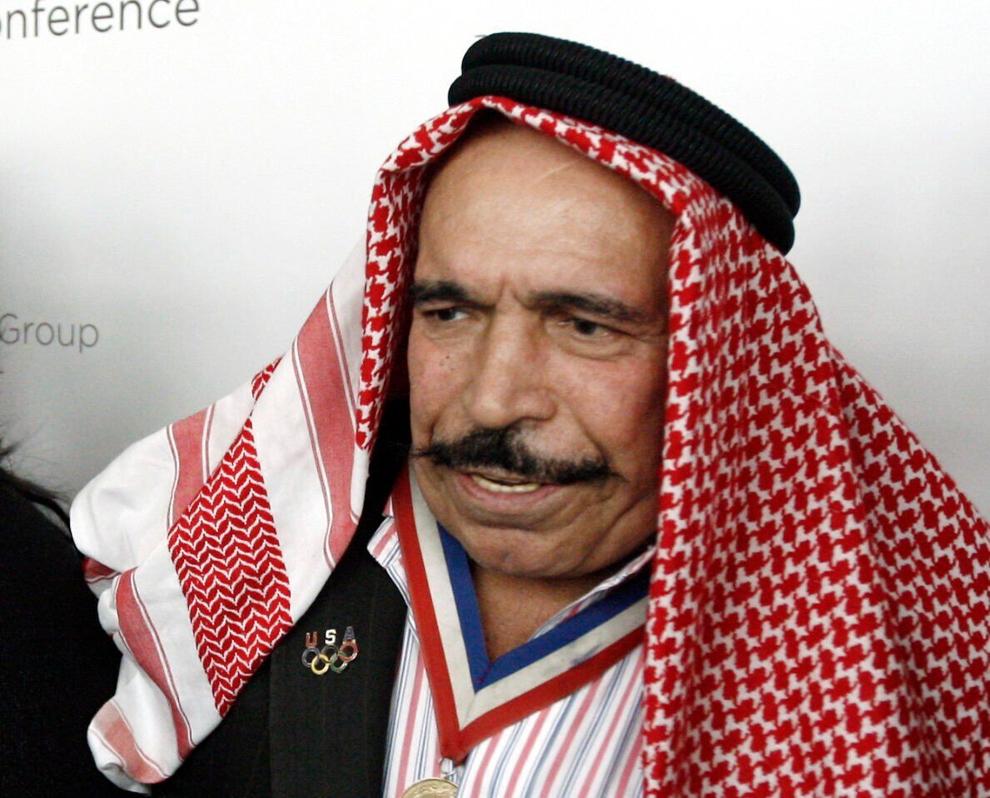 The Iron Sheik, a former pro wrestler who relished playing a burly, bombastic villain in 1980s battles with some of the sport's biggest stars and later became a popular Twitter personality, died June 7, 2023. He was 81. During his pro wrestling career, he donned curled boots and used the "Camel Clutch" as his finishing move during individual and tag team clashes in which he played the role of an anti-American heel for the WWF, which later became the WWE.


AP file, 2009


Treat Williams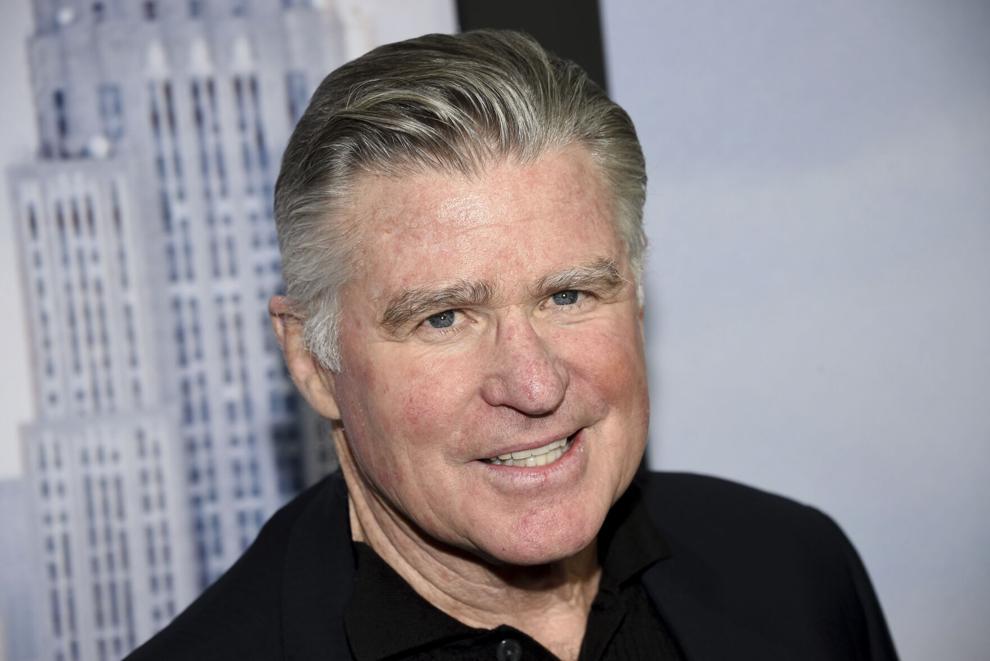 Actor Treat Williams, whose nearly 50-year career included starring roles in the TV series "Everwood" and the movie "Hair," died June 12, 2023, after a motorcycle crash in Vermont. He was 71. He was nominated for a Golden Globe Award for his role as hippie leader George Berger in the 1979 movie version of the hit musical "Hair."


AP file, 2018


Bill Richardson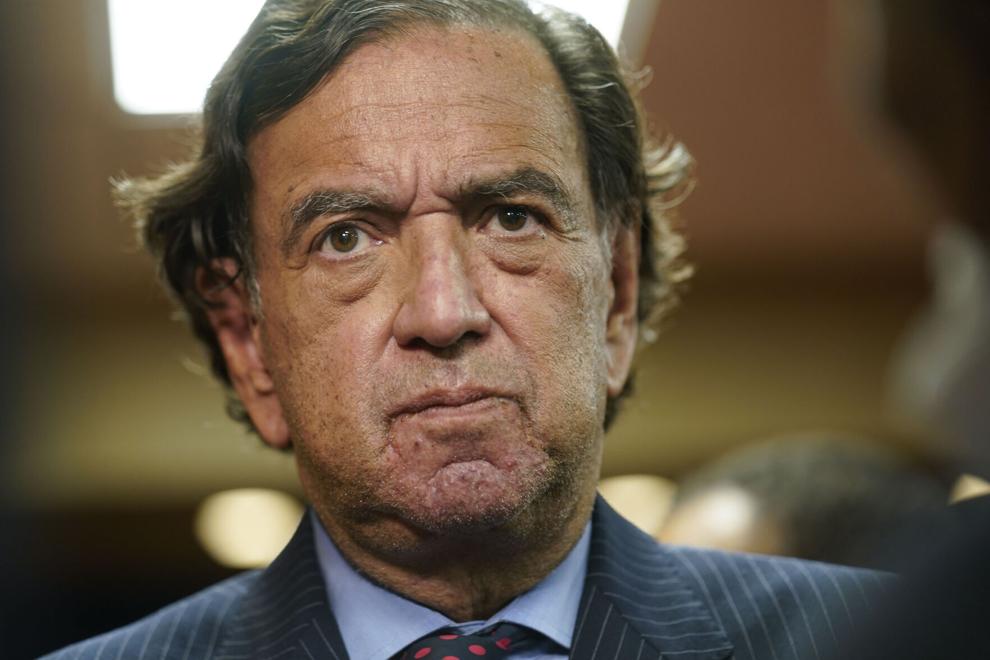 Bill Richardson, a two-term Democratic governor of New Mexico and an American ambassador to the United Nations who dedicated his post-political career to working to secure the release of Americans detained by foreign adversaries, died Sept. 2, 2023. He was 75.


AP file, 2021


Daniel Ellsberg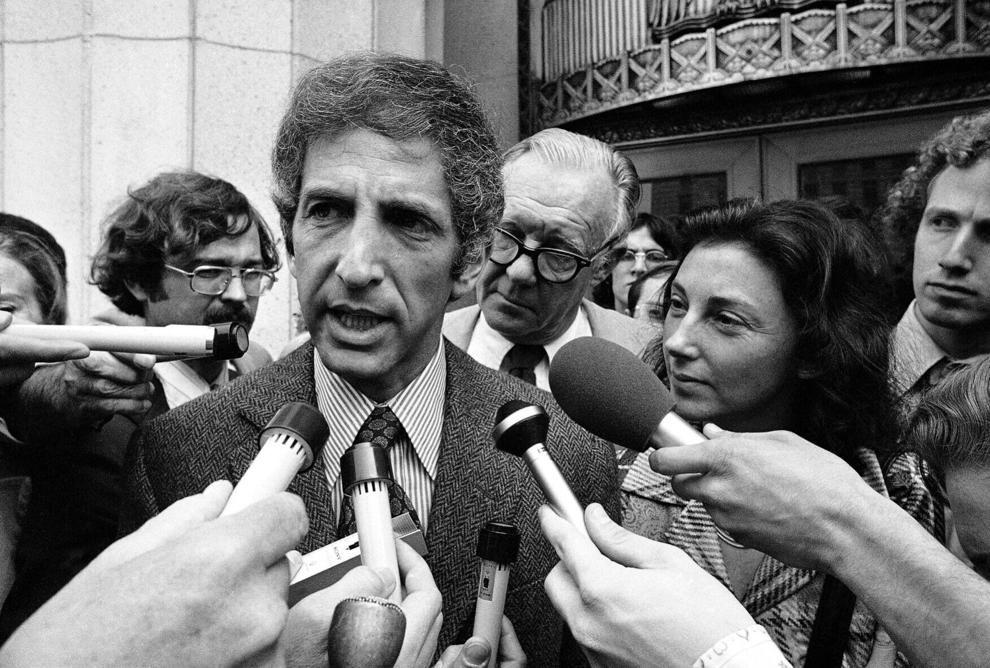 Daniel Ellsberg, the history-making whistleblower who by leaking the Pentagon Papers revealed longtime government doubts and deceit about the Vietnam War and inspired acts of retaliation by President Richard Nixon that helped lead to his resignation, died June 16, 2023. He was 92.


AP file, 1973


Pat Robertson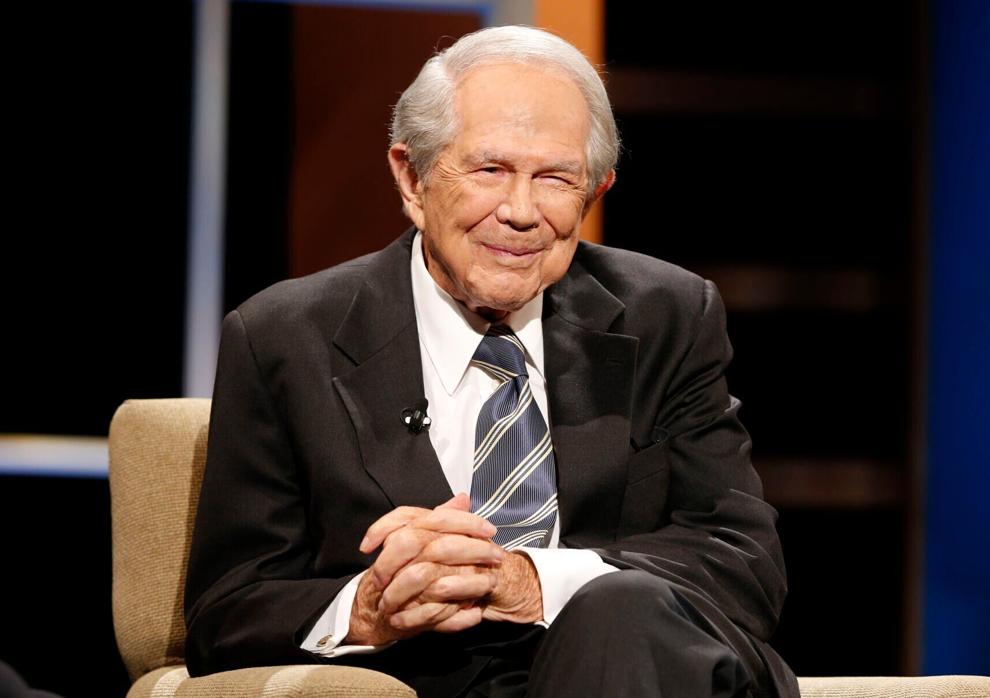 Pat Robertson, a religious broadcaster who turned a tiny Virginia station into the global Christian Broadcasting Network, tried a run for president and helped make religion central to Republican Party politics in America through his Christian Coalition, died June 8, 2023. He was 93.


AP file, 2015


Robert Blake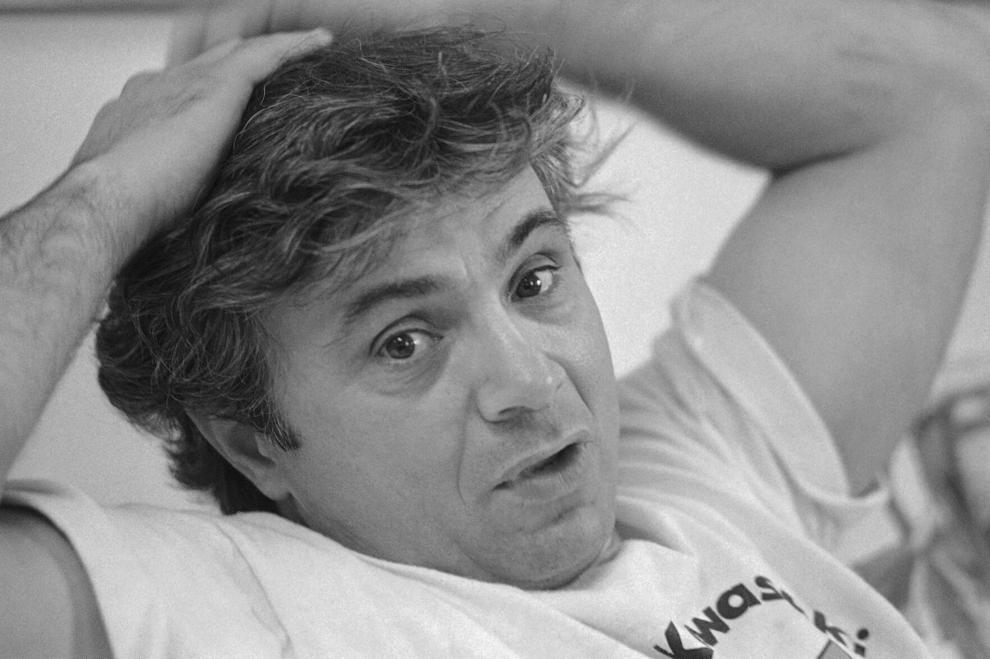 Robert Blake, the Emmy award-winning performer who went from acclaim for his acting to notoriety when he was tried and acquitted in the killing of his wife, died March 9, 2023, at age 89. Blake, star of the 1970s TV show, "Baretta," never recovered from the long ordeal which began with the shooting death of his wife, Bonny Lee Bakley, outside a Studio City restaurant on May 4, 2001. The story of their strange marriage, the child it produced and its violent end was a Hollywood tragedy played out in court. Blake portrayed real-life murderer Perry Smith in the movie of Truman Capote's true crime best seller "In Cold Blood."


AP file, 1977


Ted Kaczynski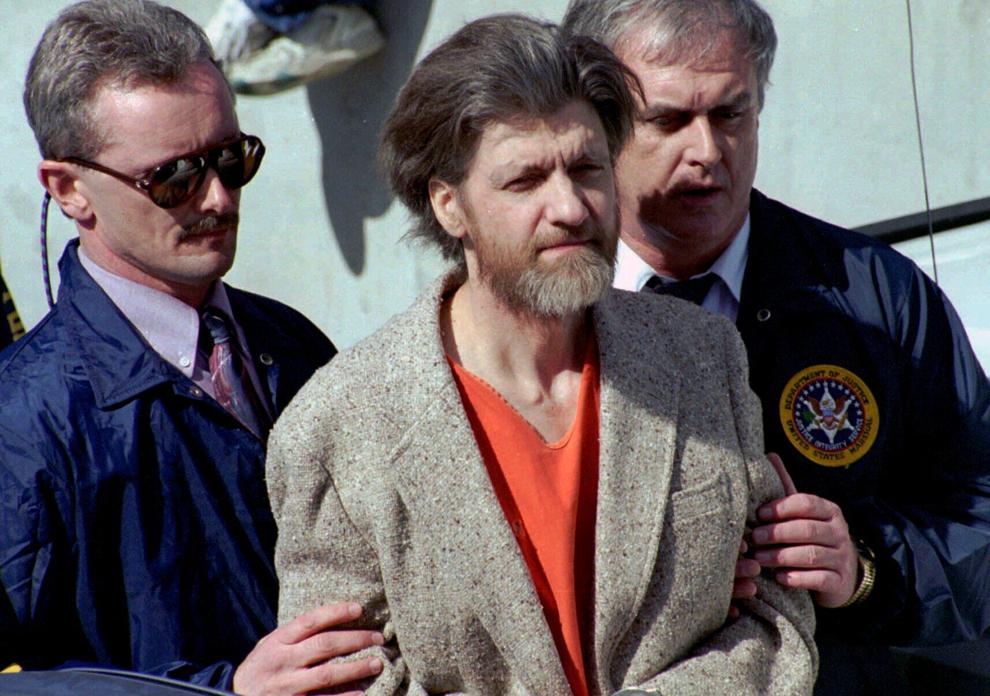 Theodore "Ted" Kaczynski, the Harvard-educated mathematician who retreated to a dingy shack in the Montana wilderness and ran a 17-year bombing campaign that killed three people and injured 23 others, died June 10, 2023. He was 81. Branded the "Unabomber" by the FBI, Kaczynski died by suicide at the federal prison medical center in Butner, North Carolina.


AP file, 1996


Lloyd Morrisett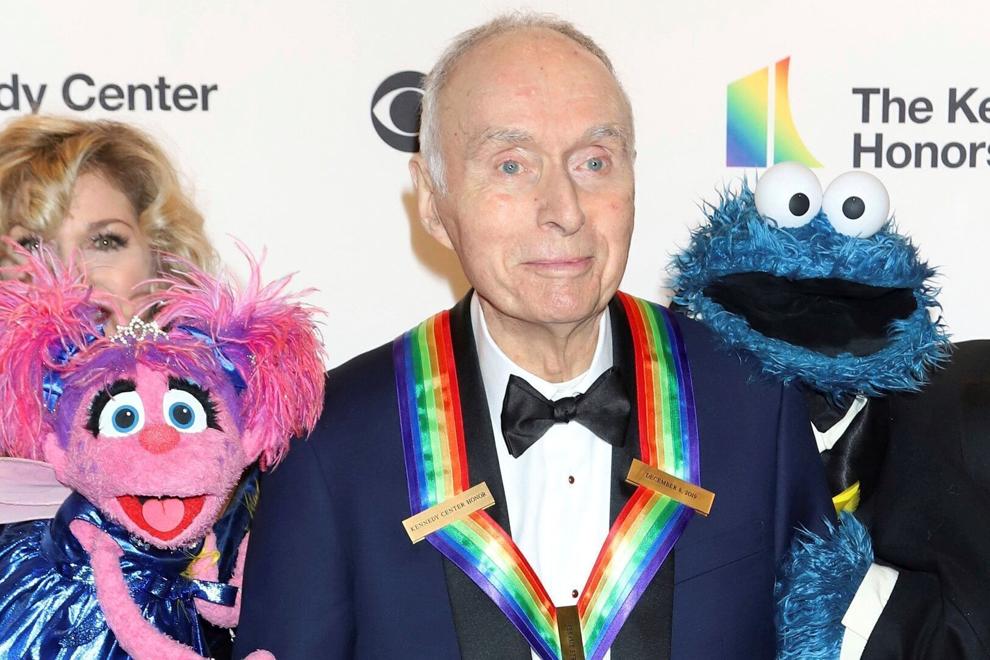 Lloyd Morrisett, the co-creator of the beloved children's education TV series "Sesame Street," which uses empathy and fuzzy monsters like Abby Cadabby, Elmo and Cookie Monster to charm and teach generations around the world, died Jan. 15, 2023. He was 93. 


AP file, 2019


Chaim Topol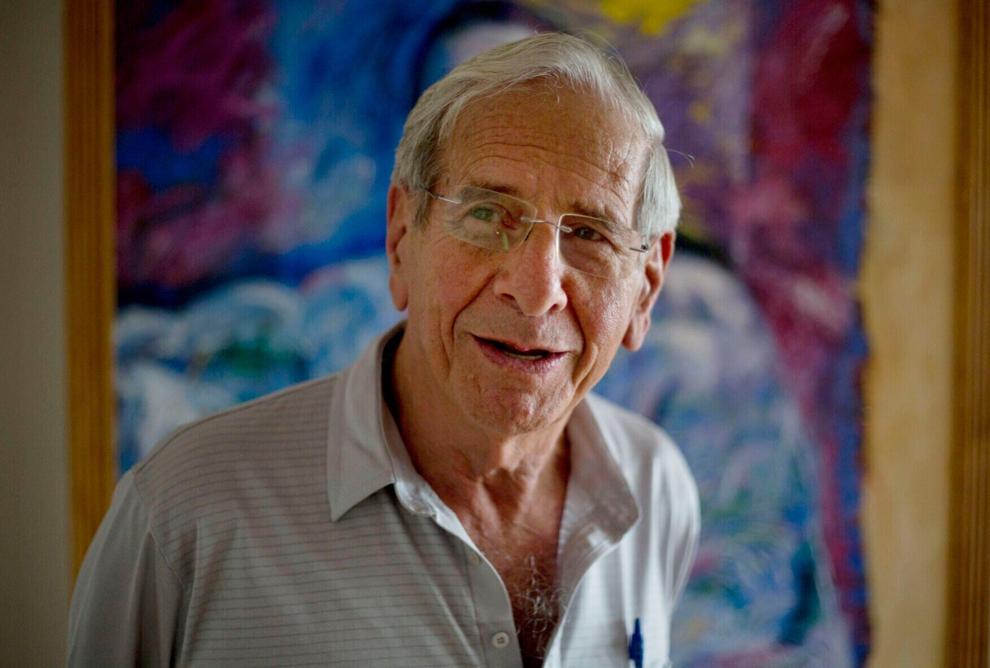 Chaim Topol, a leading Israeli actor who charmed generations of theatergoers and movie-watchers with his portrayal of Tevye, the long-suffering and charismatic milkman in "Fiddler on the Roof," died March 8, 2023, at age 87. A recipient of two Golden Globe awards and nominee for both an Academy Award and a Tony Award, Topol long has ranked among Israel's most decorated actors.


AP file, 2015


Len Goodman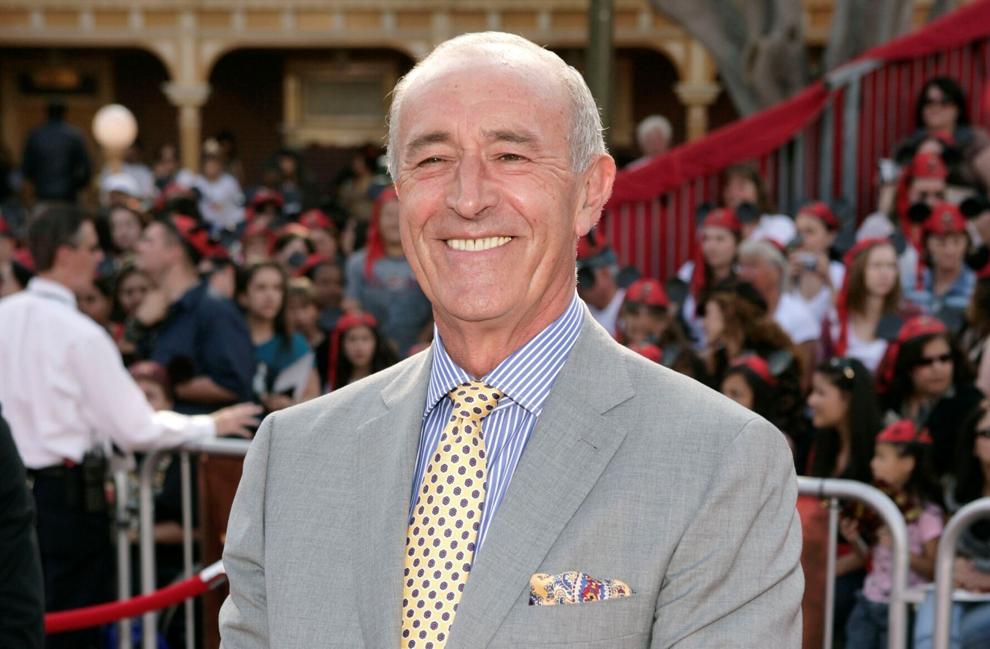 Len Goodman, a long-serving judge on "Dancing with the Stars" and "Strictly Come Dancing" who helped revive interest in ballroom dancing on both sides of the Atlantic, died April 22, 2023. He was 78.


AP file, 2007


Burt Bacharach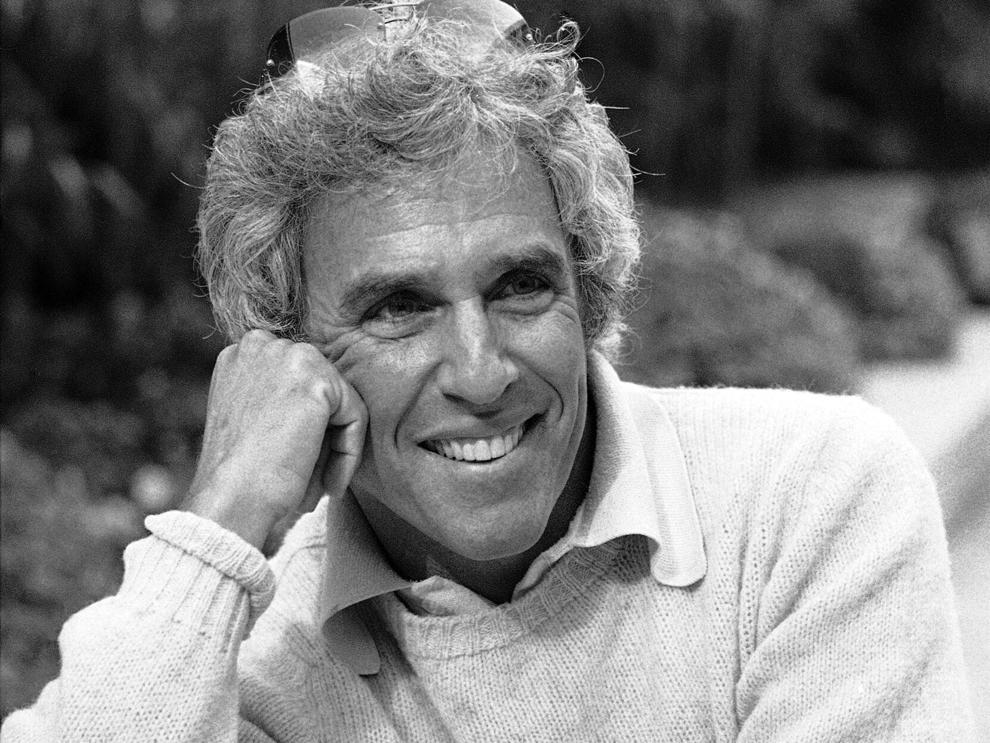 Burt Bacharach, the singularly gifted and popular composer who delighted millions with the quirky arrangements and unforgettable melodies of "Walk on By," "Do You Know the Way to San Jose" and dozens of other hits, died Feb. 8, 2023. The Grammy, Oscar and Tony-winning composer was 94. Over the past 70 years, only Lennon-McCartney, Carole King and a handful of others rivaled his genius for instantly catchy songs that remained performed, played and hummed long after they were written. He had a run of top 10 hits from the 1950s into the 21st century, and his music was heard everywhere from movie soundtracks and radios to home stereo systems and iPods, whether "Alfie" and "I Say a Little Prayer" or "I'll Never Fall in Love Again" and "This Guy's in Love with You."


AP file, 1979


Stella Stevens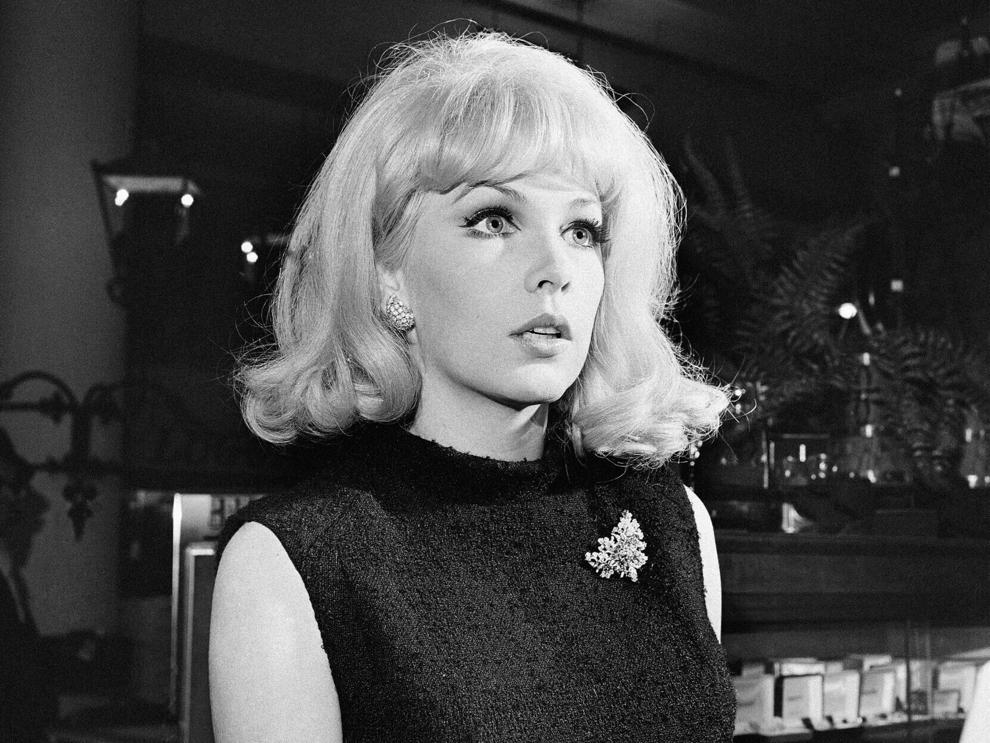 Stella Stevens, a prominent leading lady in 1960s and 70s comedies perhaps best known for playing the object of Jerry Lewis's affection in "The Nutty Professor," died Feb. 17, 2023. She was 84. She was a prolific actor in television and film up through the 1990s, officially retiring in 2010.


AP file, 1968


Barry Humphries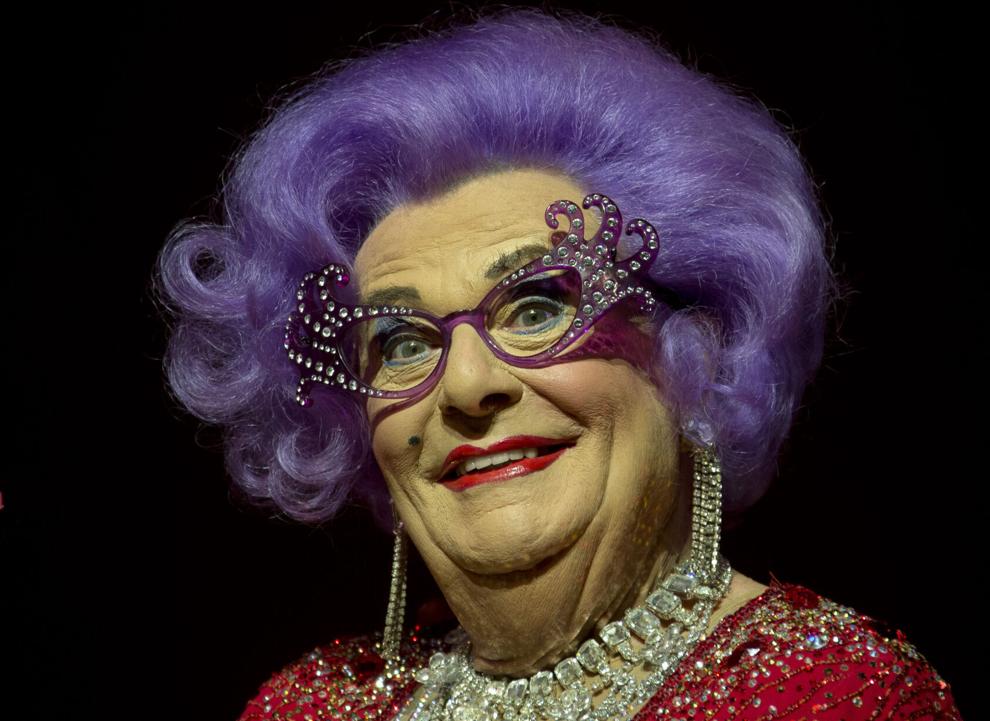 Tony Award-winning comedian Barry Humphries, internationally renowned for his garish stage persona Dame Edna Everage, a condescending and imperfectly-veiled snob whose evolving character has delighted audiences over seven decades, died April 22, 2023. He was 89.


AP file, 2013


Annie Wersching
Actor Annie Wersching, best known for playing FBI agent Renee Walker in the series "24″ and providing the voice for Tess in the video game "The Last of Us," died Jan. 29, 2023. She was 45. Her first credit was in "Star Trek: Enterprise," and she would go on to have recurring roles in the seventh and eighth seasons of "24," "Bosch," "The Vampire Diaries," Marvel's "Runaways," "The Rookie" and, most recently, the second season of "Star Trek: Picard" as the Borg Queen. 


AP file, 2010


Dave Hollis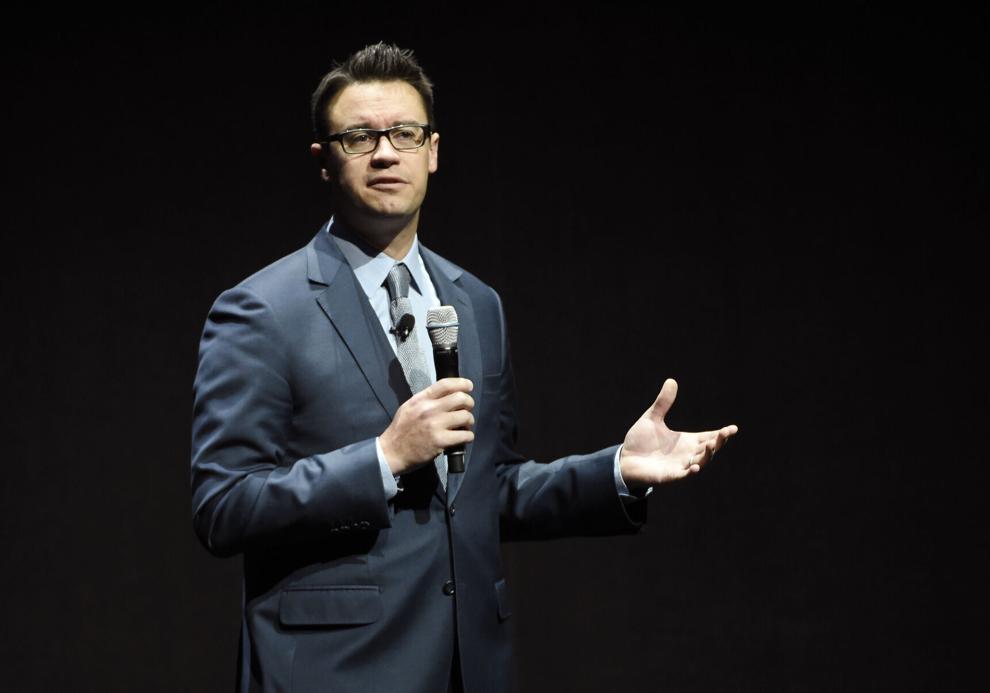 Dave Hollis, who left his post as a Disney executive to help his wife run a successful lifestyle empire, died Feb. 12, 2023. He was 47. Hollis worked for Disney for 17 years and had been head of distribution for the company for seven years when he left in 2018 to join his wife's venture. The parents of four moved from Los Angeles to the Austin area, collaborated on livestreams, podcasts and organized life-affirming conferences. In their podcast, "Rise Together," they focused on marriage.


AP file, 2015


Christine King Farris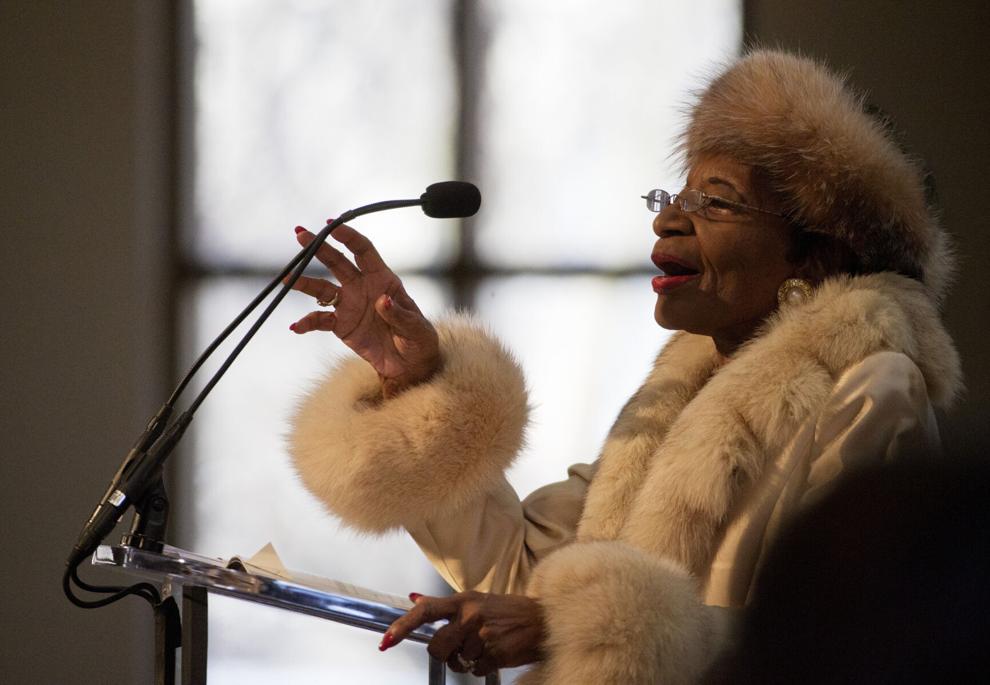 Christine King Farris, the last living sibling of the Rev. Martin Luther King Jr., died June 29, 2023. She was 95. For decades after her brother's assassination in 1968, Farris worked along with his widow, Coretta Scott King, to preserve and promote his legacy. But unlike her high-profile sister-in-law, Farris' activism — and grief — was often behind the scenes.


AP file, 2015


David Jude Jolicoeur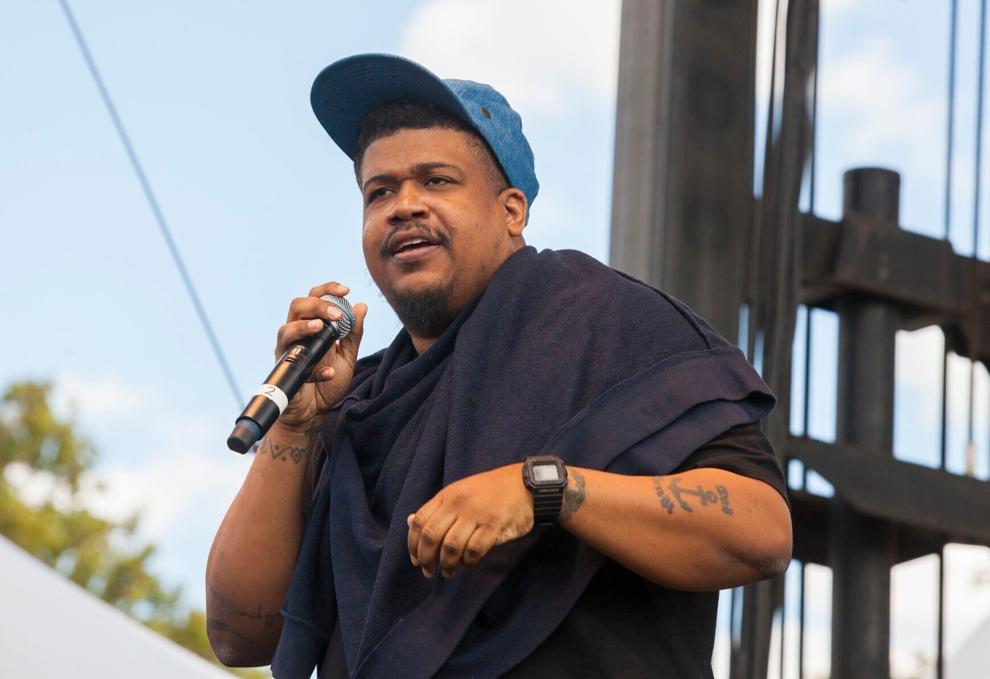 David Jude Jolicoeur, known widely as Trugoy the Dove and one of the founding members of the Long Island hip-hop trio De La Soul, died Feb. 12, 2023. He was 54. De La Soul's debut studio album "3 Feet High and Rising," produced by Prince Paul, was released in 1989 by Tommy Boy Records and praised for being a more light-hearted and positive counterpart to more charged rap offerings. De La Soul signaled the beginning of alternative hip-hop. 


AP file, 2015


Robbie Knievel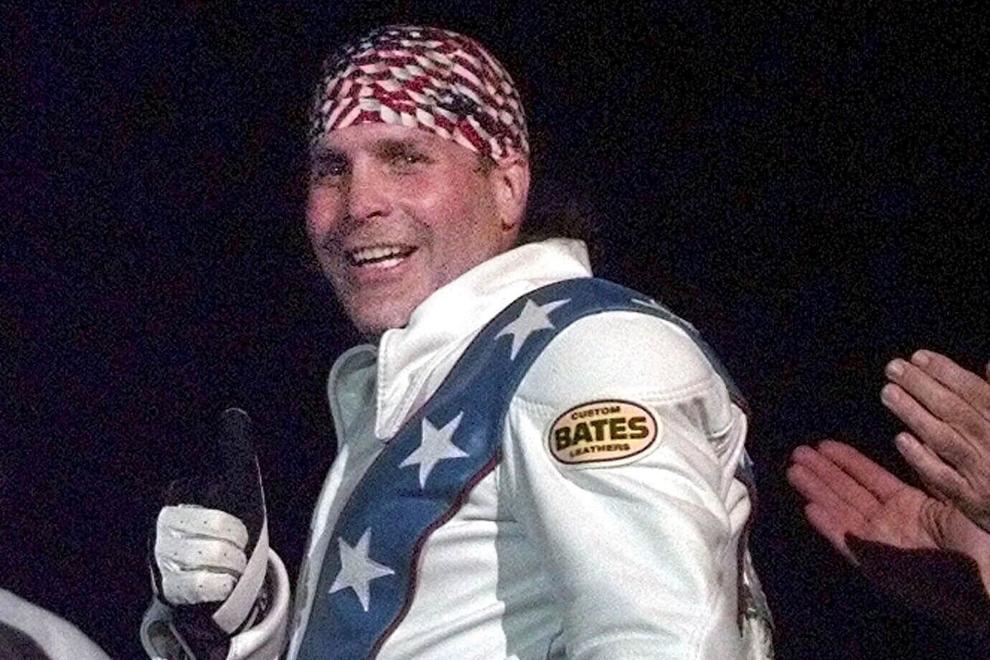 Robbie Knievel, an American stunt performer who set records with daredevil motorcycle jumps following the tire tracks of his thrill-seeking father — including at Caesars Palace in Las Vegas in 1989 and a Grand Canyon chasm a decade later — died Jan. 13, 2023. He was 60.


AP file, 2000


Gina Lollobrigida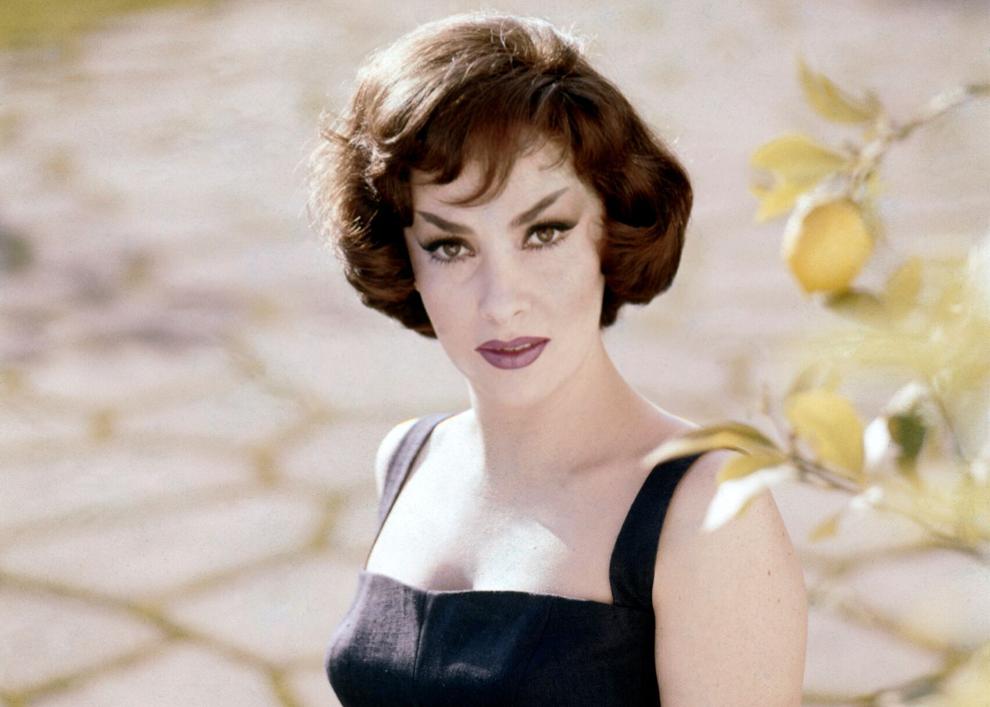 Italian film legend Gina Lollobrigida, who achieved international stardom during the 1950s and was dubbed "the most beautiful woman in the world" after the title of one of her movies, died Jan. 16, 2023. She was 95. Besides "The World's Most Beautiful Woman" in 1955, career highlights included Golden Globe-winner "Come September," with Rock Hudson; "Trapeze;" "Beat the Devil," a 1953 John Huston film starring Humphrey Bogart and Jennifer Jones; and "Buona Sera, Mrs. Campbell."


AP file, 1950s


Lynette Hardaway ("Diamond")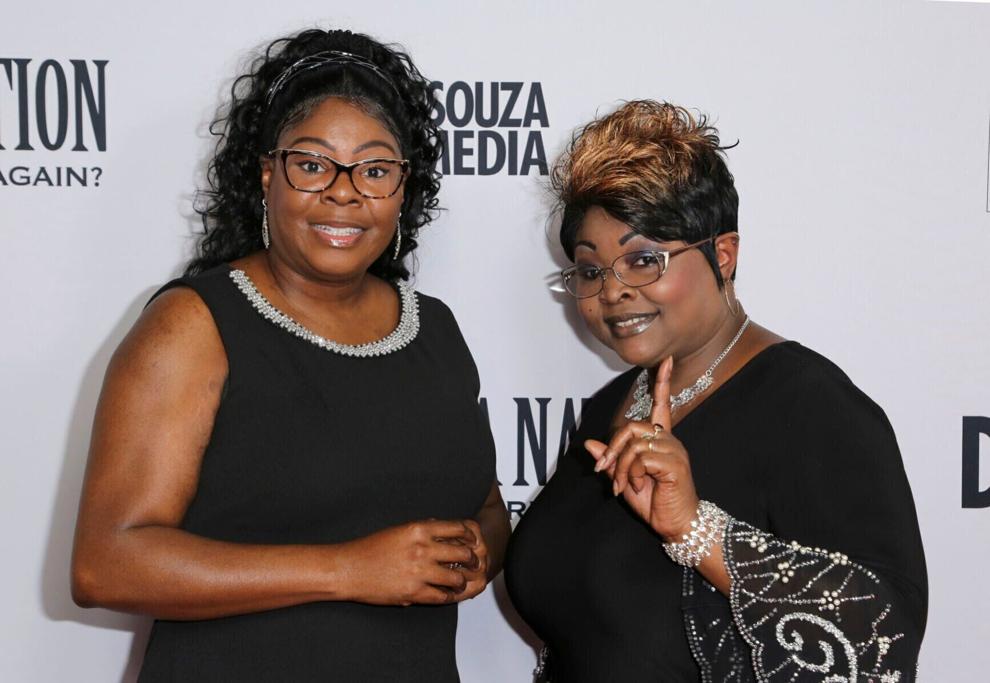 Lynette Hardaway, an ardent supporter of former President Donald Trump and one half of the conservative political commentary duo Diamond and Silk, died Jan. 9, 2023. She was 51. Hardaway (pictured at left), known by the moniker "Diamond," carved out a unique role as a Black woman who loudly backed Trump and right-wing policies.


AP file, 2018


Adam Rich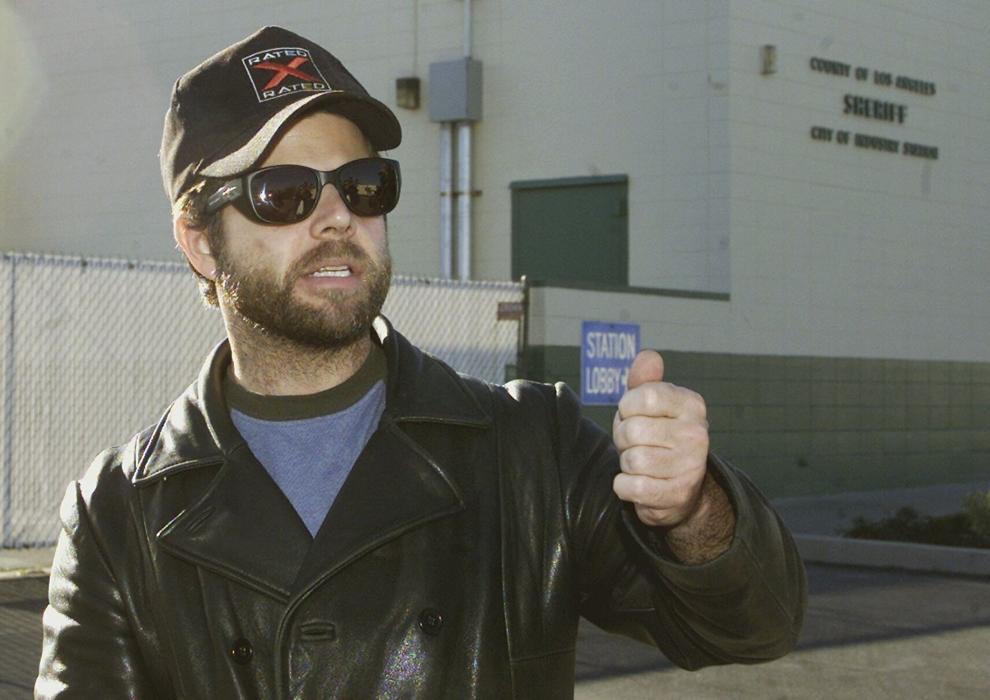 Adam Rich, the child actor with a pageboy mop-top who charmed TV audiences as "America's little brother" on "Eight is Enough," died Jan. 7, 2023. He was 54. Rich had a limited acting career after starring at age 8 as Nicholas Bradford, the youngest of eight children, on the ABC hit dramedy that ran from from 1977 to 1981.


AP file, 2002


Bobby Hull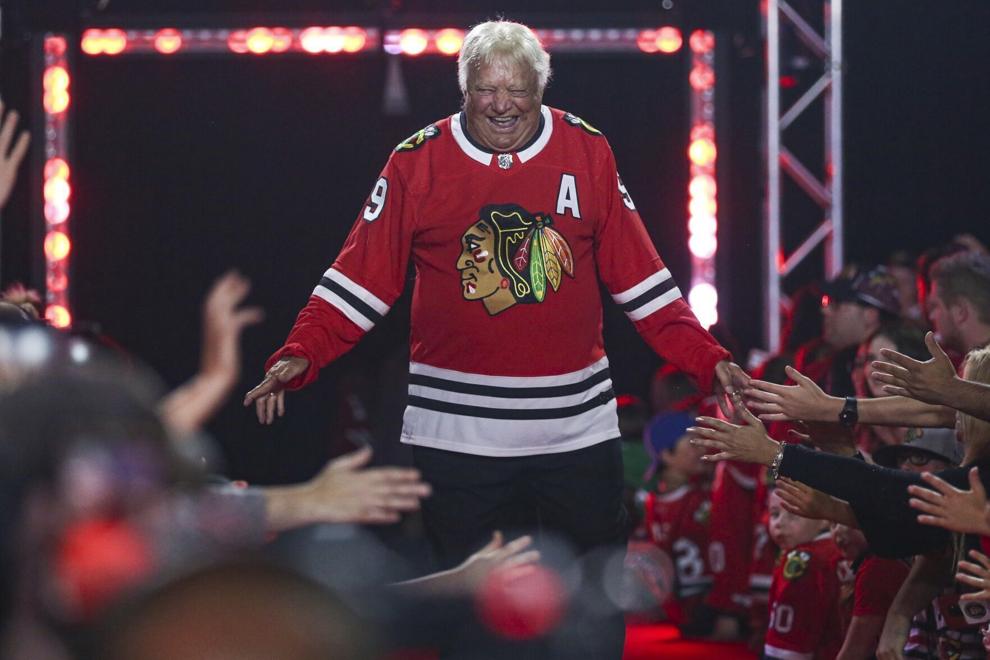 Hall of Fame forward Bobby Hull, who helped the Chicago Blackhawks win the 1961 Stanley Cup Final, has died. Hull was 84. The two-time MVP was one of the most prolific scorers in NHL history, leading the league in goals seven times. Nicknamed "The Golden Jet" for his speed and blond hair, he posted 13 consecutive seasons with 30 goals or more from 1959-72.


AP file, 2019


Charles White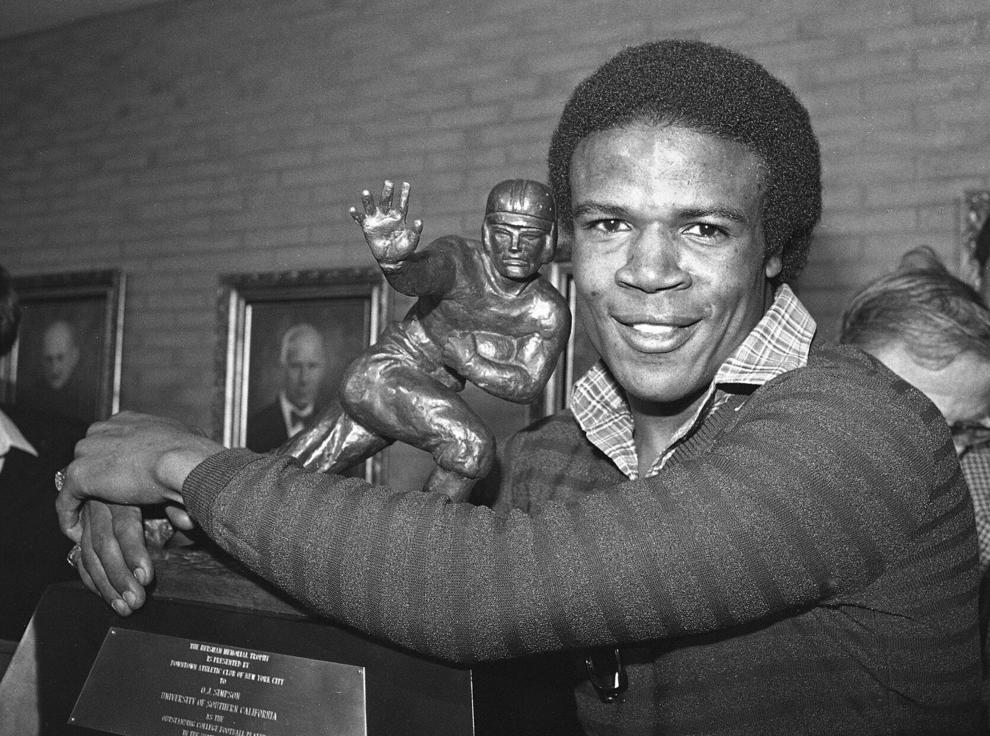 Charles White, the Southern California tailback who won the Heisman Trophy in 1979, died Jan. 11, 2023. He was 64. A two-time All-American and Los Angeles native, White won a national title in 1978 before claiming the Heisman in the following season, when he captained the Trojans and led the nation in yards rushing.


AP file, 1979


Robbie Robertson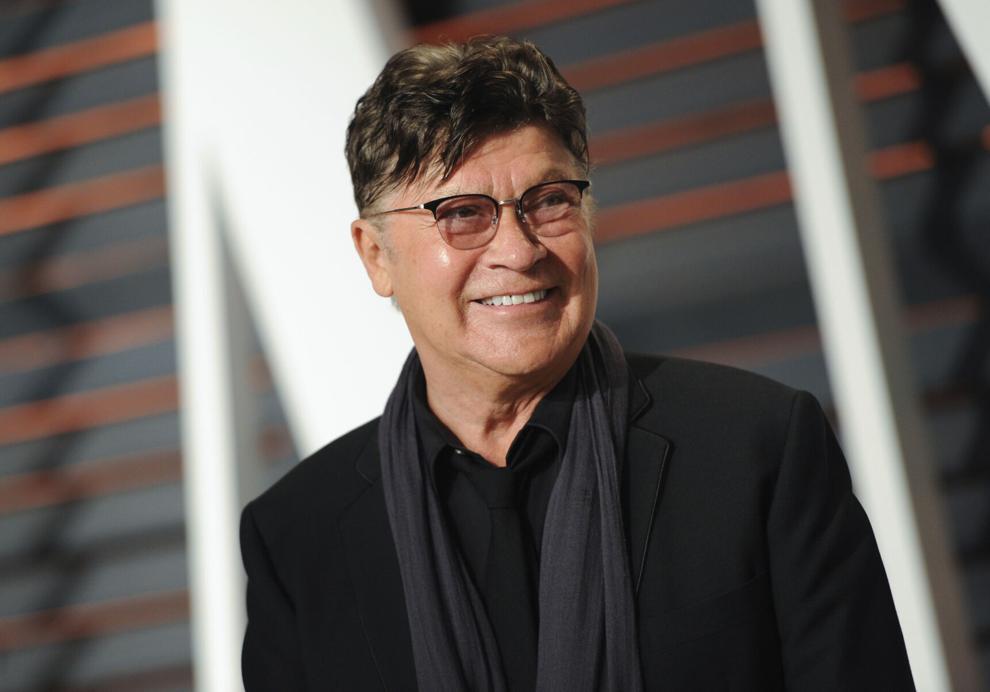 Robbie Robertson, The Band's lead guitarist and songwriter who in such classics as "The Weight" and "Up on Cripple Creek" mined American music and folklore and helped reshape contemporary rock, died Aug. 9, 2023, at 80. The Canadian-born Robertson was a high school dropout and one-man melting pot — part-Jewish, part-Mohawk and Cayuga — who fell in love with the seemingly limitless sounds and byways of his adopted country and wrote out of a sense of amazement and discovery at a time when the Vietnam War had alienated millions of young Americans.


AP file, 2015


Samuel "Joe" Wurzelbacher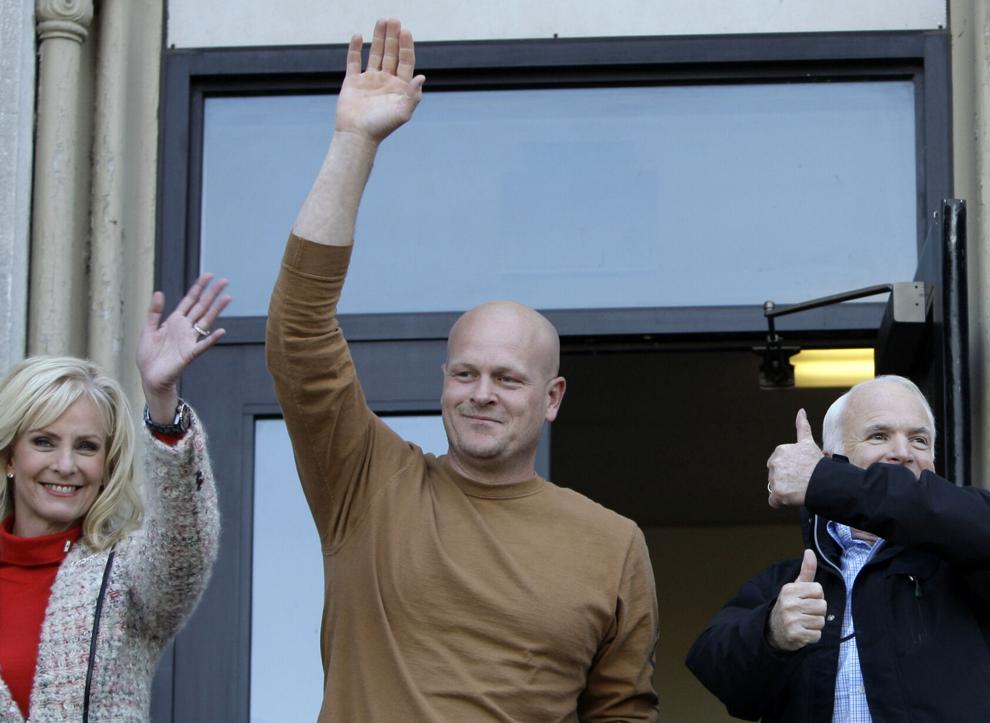 Samuel "Joe" Wurzelbacher, who was thrust into the political spotlight as "Joe the Plumber" after questioning Barack Obama about his economic proposals during the 2008 presidential campaign, and who later forayed into politics himself, died Aug. 27, 2023. He was 49.


AP file, 2008


Mohamed Al Fayed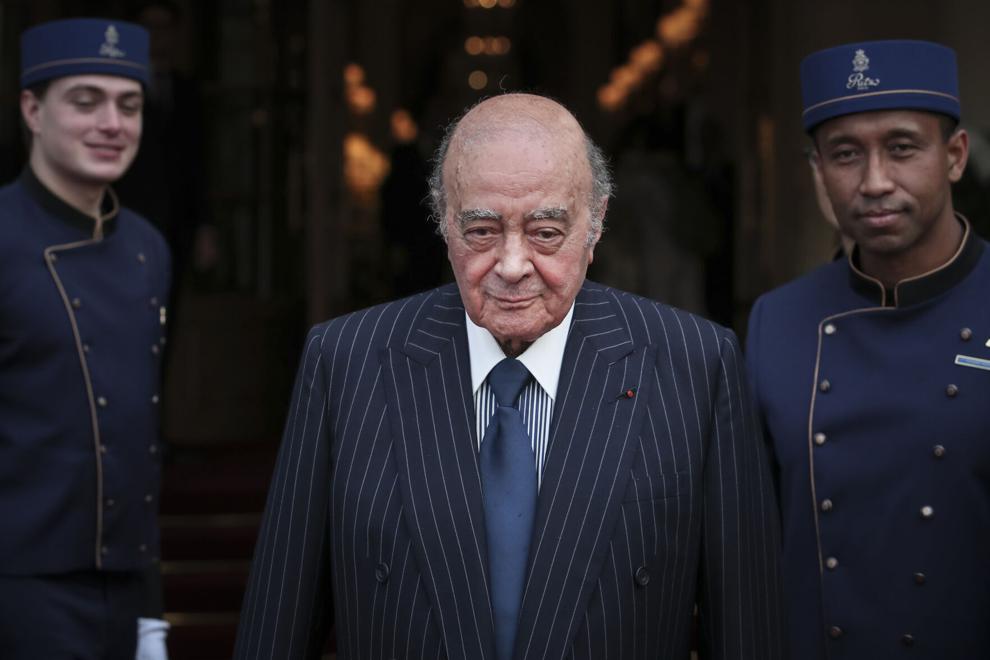 Mohamed Al Fayed, the flamboyant Egypt-born businessman whose son was killed in a car crash with Princess Diana, died Aug. 30, 2023. He was 94. Al Fayed, the longtime owner of Harrods department store and the Fulham Football Club, was devastated by the death of son Dodi Fayed in the car crash in Paris with Diana 26 years ago. He spent years mourning the loss and fighting the British establishment he blamed for their deaths.


AP file, 2016


Jerry Richardson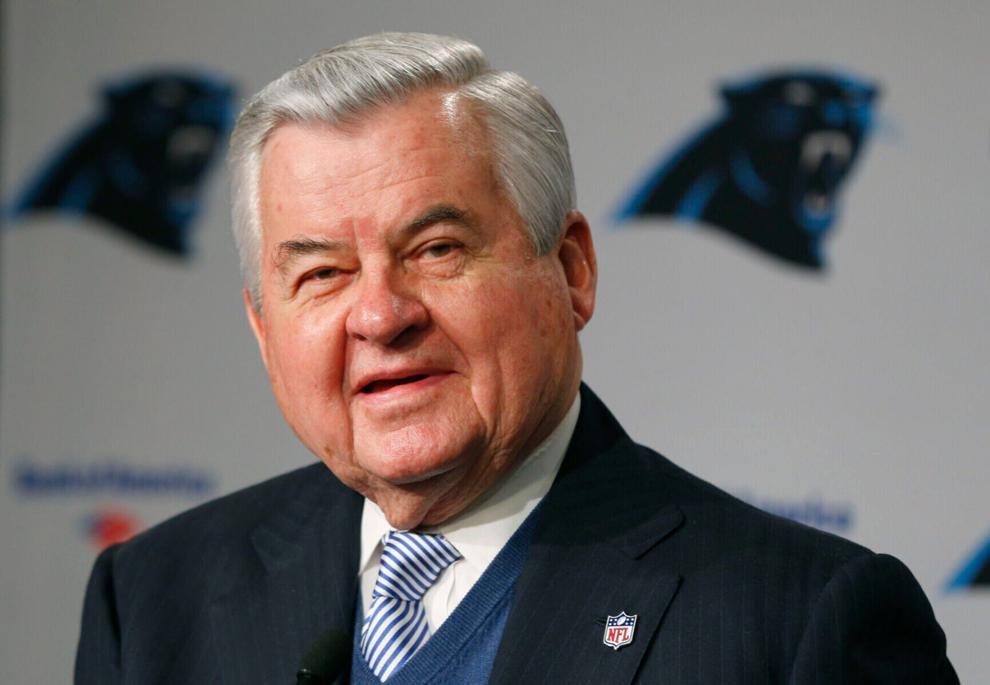 Jerry Richardson, the Carolina Panthers founder and for years one of the NFL's most influential owners until a scandal forced him to sell the team, died March 1, 2023. He was 86.


AP file, 2013


Sister André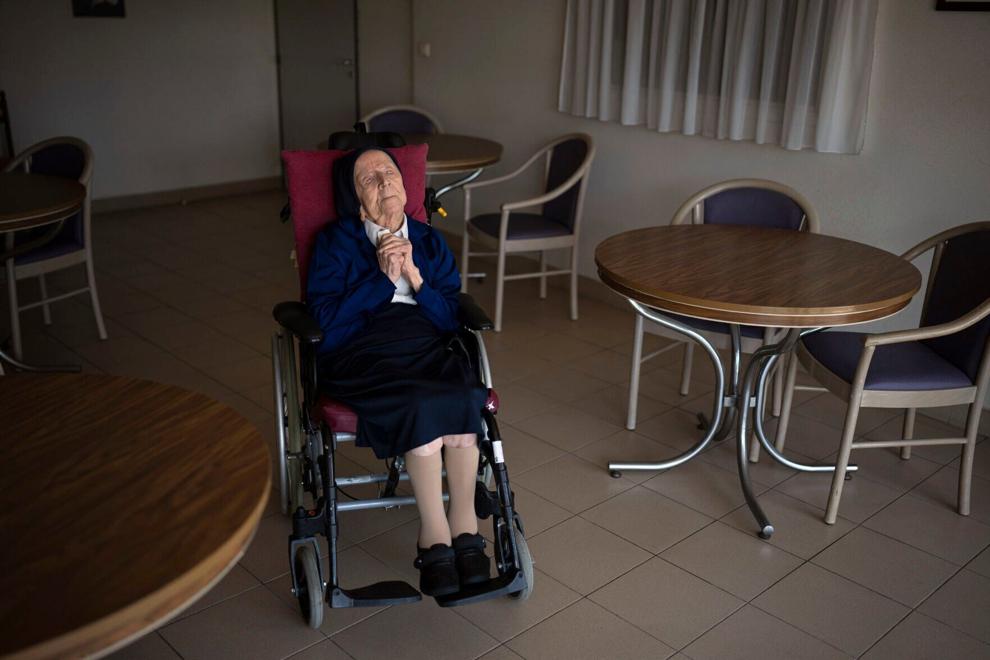 Lucile Randon, a French nun known as Sister André and believed to be the world's oldest person, died Jan. 17, 2023, at age 118. She was born in the town of Ales, southern France, on Feb. 11, 1904. She was also one of the world's oldest survivors of COVID-19.


AP file, 2022


Tatjana Patitz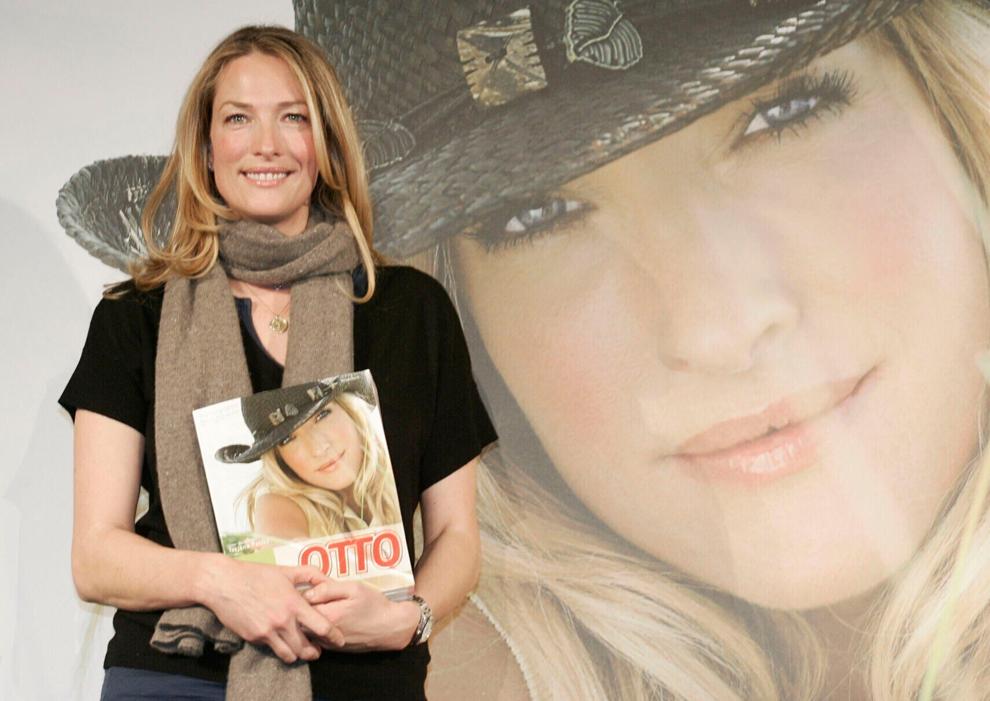 Tatjana Patitz, one of an elite group of famed supermodels who graced magazine covers in the 1980s and '90s and appeared in George Michael's "Freedom! '90" music video, died at age 56.


AP file, 2006


Russell Banks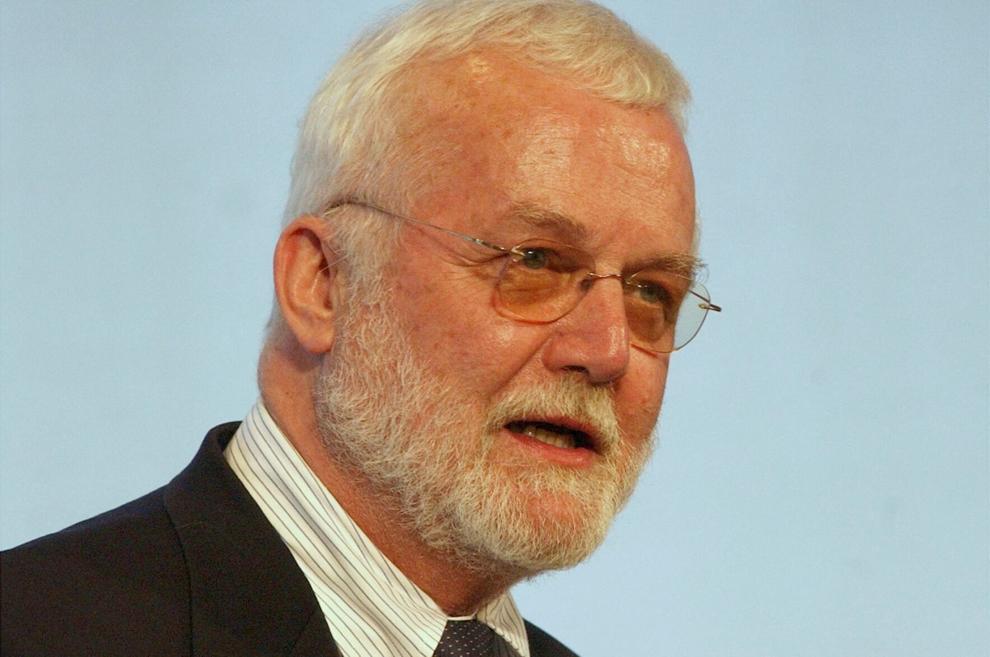 Russell Banks, an award-winning fiction writer who rooted such novels as "Affliction" and "The Sweet Hereafter" in the wintry, rural communities of his native Northeast and imagined the dreams and downfalls of everyone from modern blue-collar workers to the radical abolitionist John Brown in "Cloudsplitter," died Jan. 7, 2023. He was 82.


AP file, 2004


Cardinal George Pell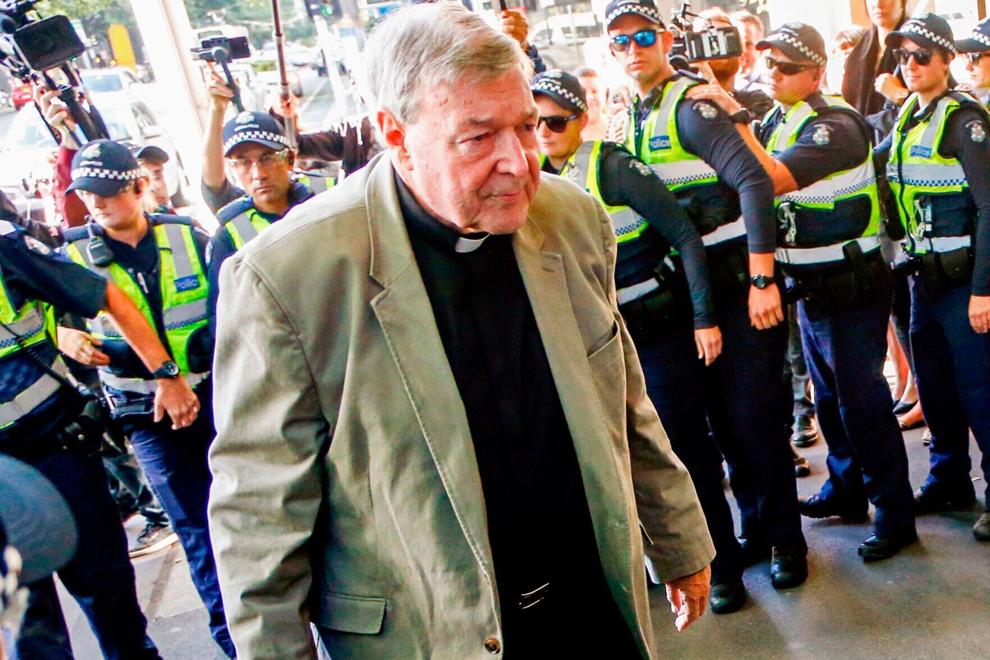 Cardinal George Pell, a onetime financial adviser to Pope Francis who spent 404 days in solitary confinement in his native Australia on child sex abuse charges before his convictions were overturned, died Jan. 10, 2023. He was 81.


AP file, 2018


Ken Block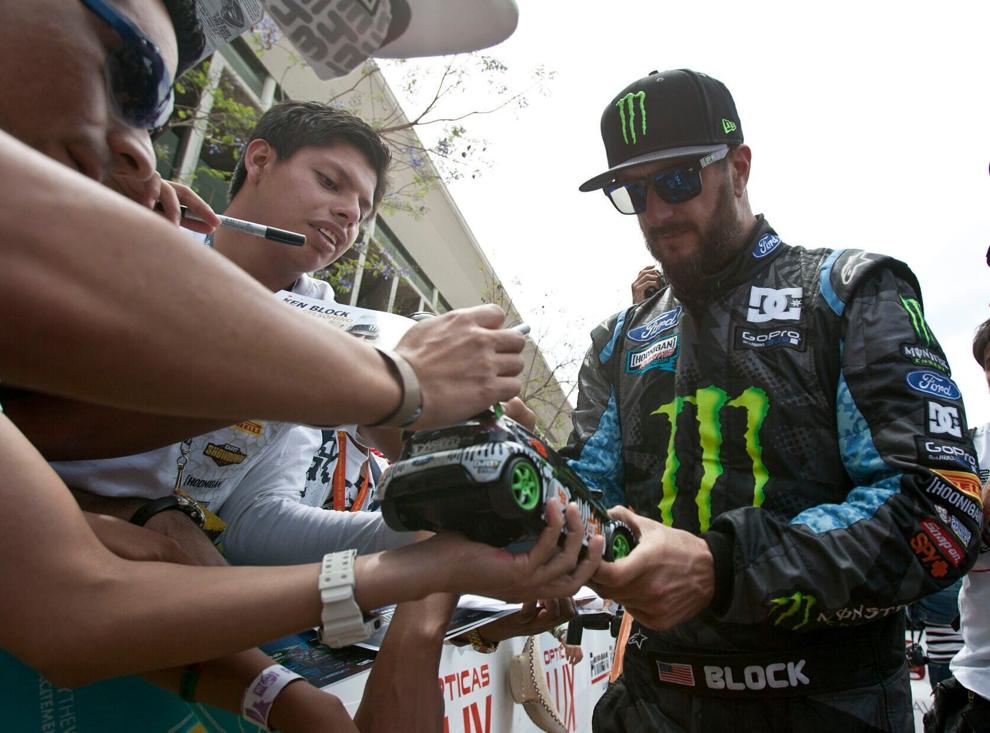 Ken Block, a motorsports icon known for his stunt driving and for co-founding the action sports apparel brand DC Shoes, died Jan. 2, 2023, in a snowmobiling accident near his home in Utah. Block rose to fame as a rally car driver and in 2005 was awarded Rally America's Rookie of the Year honors.


AP file, 2013


Walter Cunningham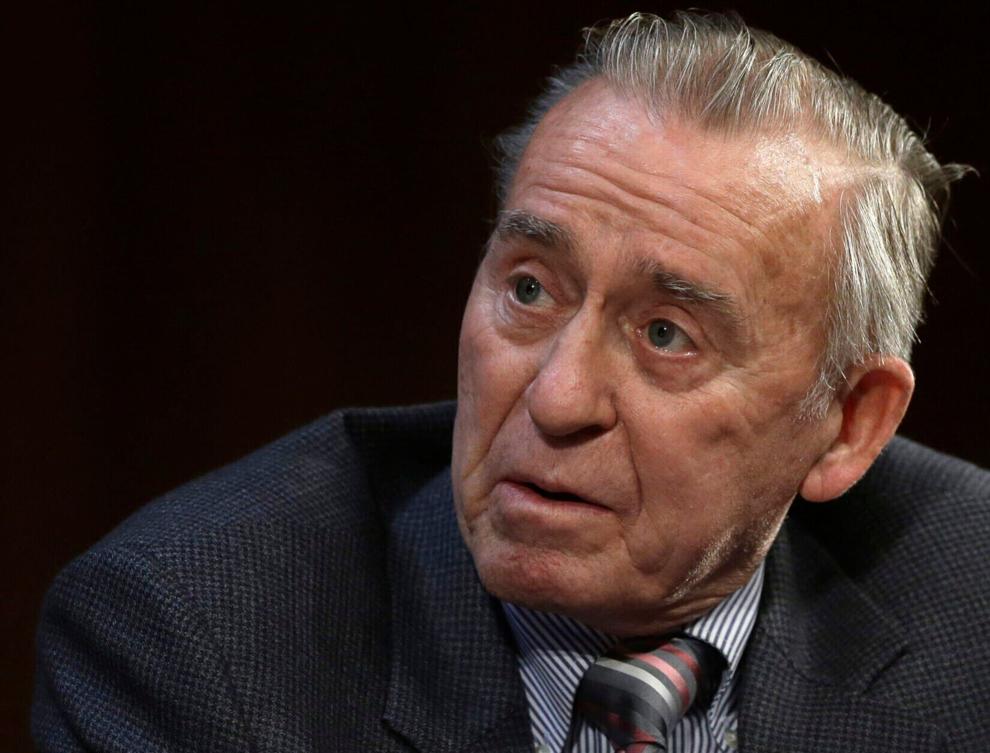 Walter Cunningham, the last surviving astronaut from the first successful crewed space mission in NASA's Apollo program, died Jan. 3, 2023. He was 90. Cunningham was one of three astronauts aboard the 1968 Apollo 7 mission, an 11-day spaceflight that beamed live television broadcasts as they orbited Earth, paving the way for the moon landing less than a year later.


AP file, 2014


Anton Walkes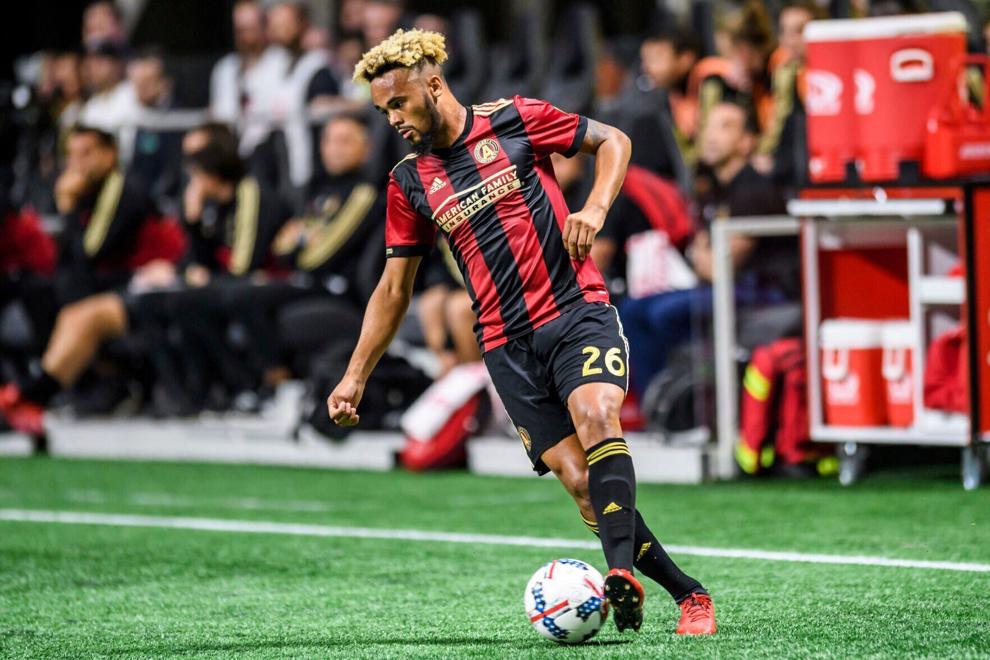 Professional soccer player Anton Walkes died Jan. 18, 2023, from injuries he sustained in a boat crash off the coast of Miami. He was 25. Walkes began his career with English Premier League club Tottenham and also played for Portsmouth before signing with Atlanta United in MLS. He joined Charlotte for the club's debut MLS season in 2022.


AP file, 2017


Pat Schroeder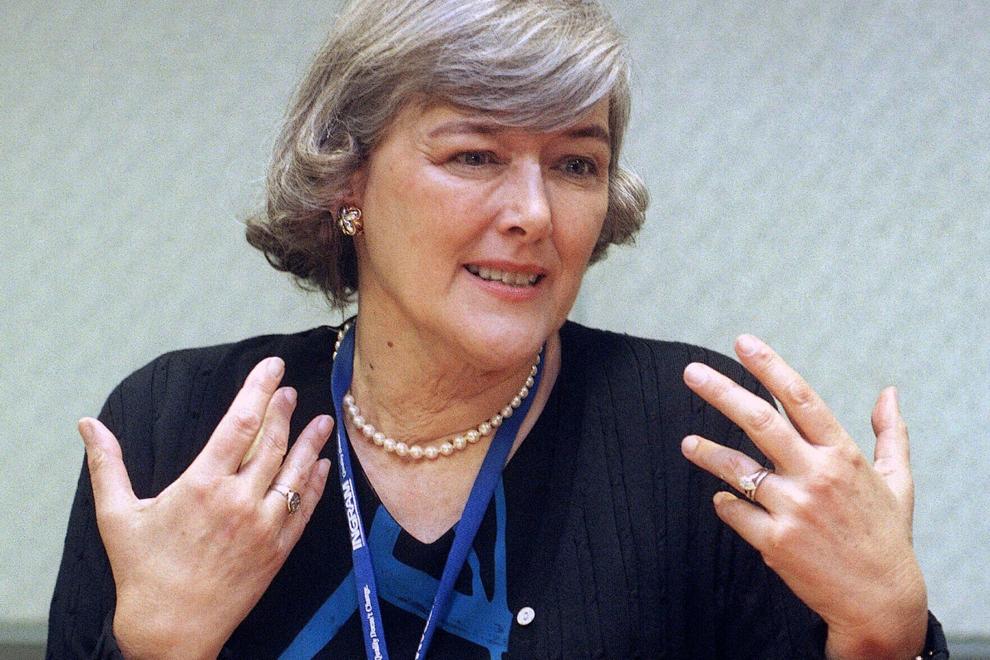 Former U.S. Rep. Pat Schroeder, a pioneer for women's and family rights in Congress, died March 13, 2023. She was 82. Schroeder took on the powerful elite with her rapier wit and antics for 24 years, shaking up stodgy government institutions by forcing them to acknowledge that women had a role in government. She was elected to Congress in Colorado in 1972 and won easy reelection 11 times from her safe district in Denver.


AP file, 1999


Seymour Stein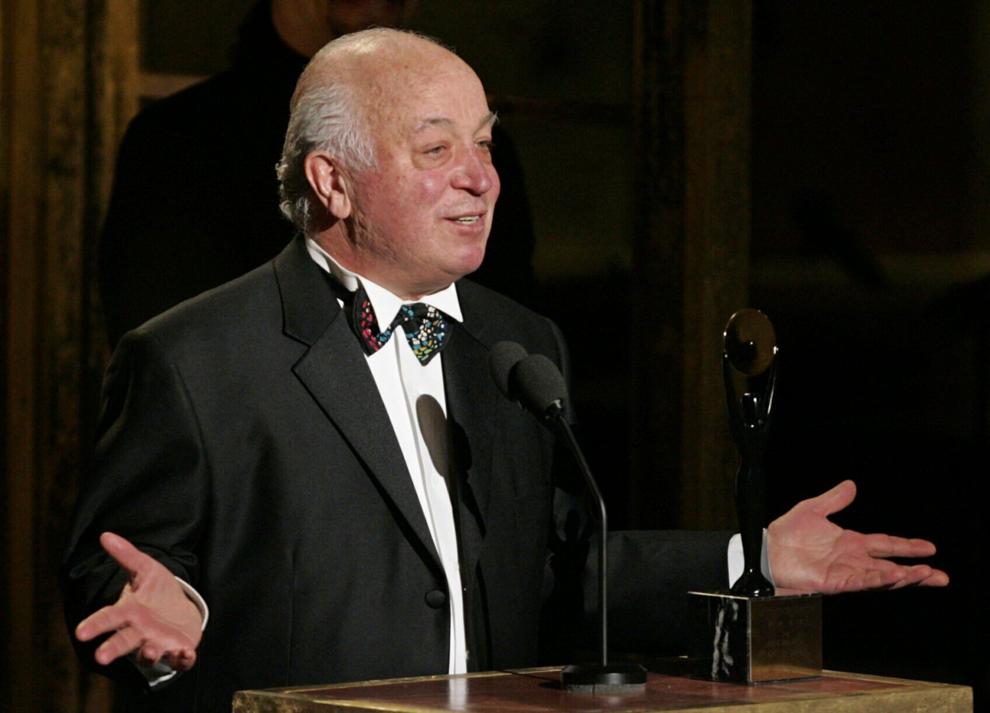 Seymour Stein, the brash, prescient and highly successful founder of Sire Records who helped launched the careers of Madonna, Talking Heads and many others, died April 2, 2023, at age 80. Stein helped found the Rock and Roll Hall of Fame Foundation and was himself inducted into the Rock Hall in 2005.


AP file, 2005


Klaus Teuber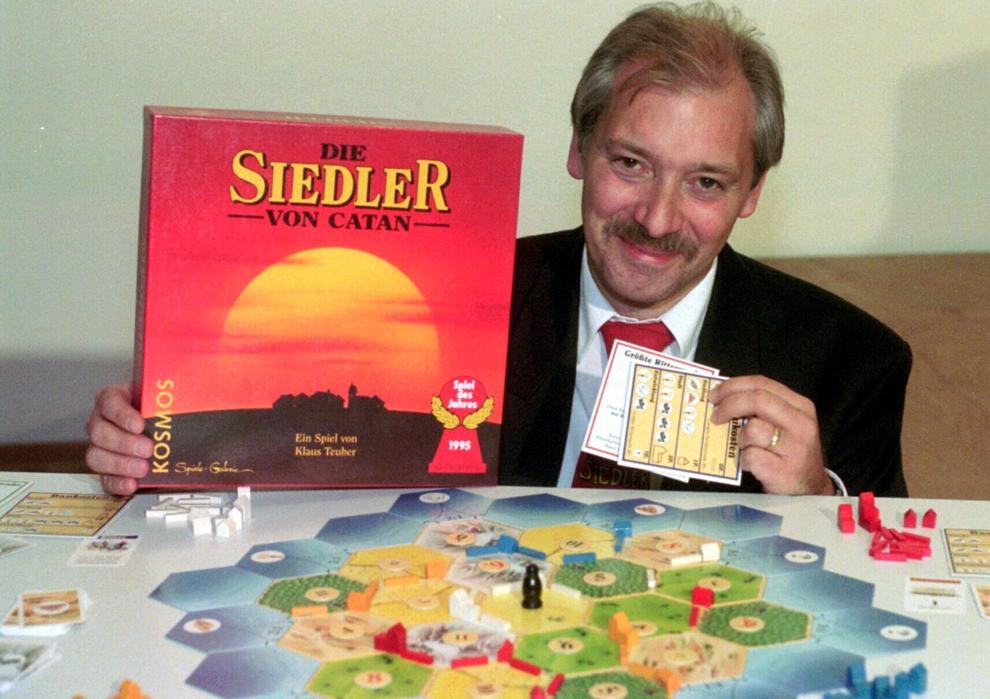 Klaus Teuber, creator of the hugely popular Catan board game in which players compete to build settlements on a fictional island, died April 1, 2023. He was 70. The board game, originally called The Settlers of Catan when introduced in 1995 and based on a set of hexagonal tiles, has sold tens of millions of copies and is available in more than 40 languages.


AP file, 1995


Ginnie Newhart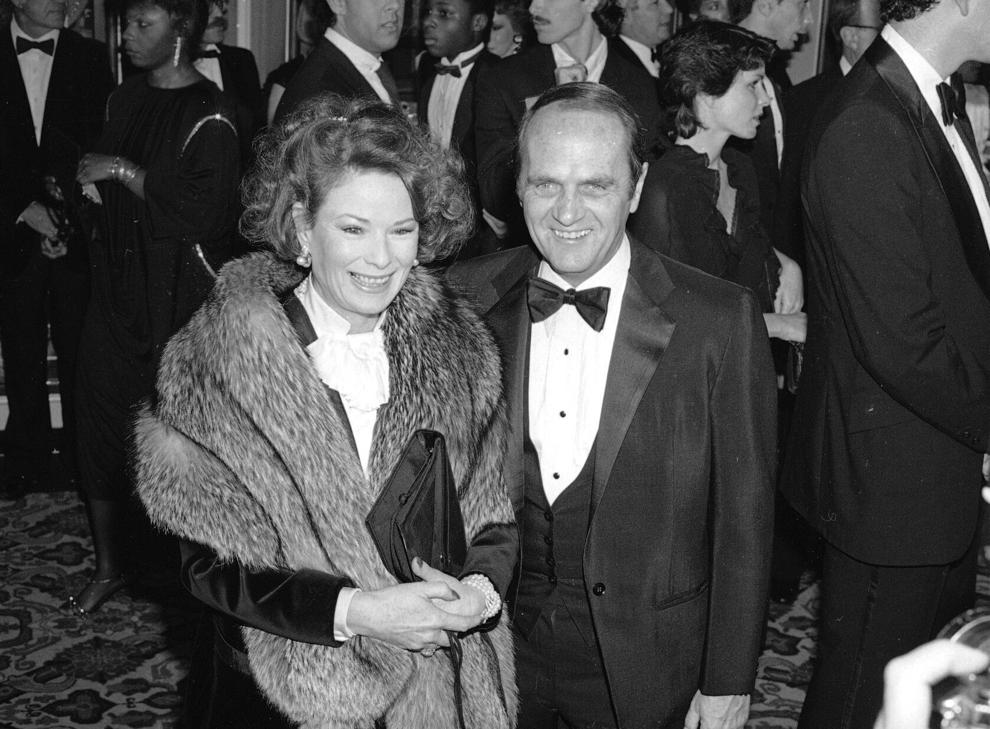 Ginnie Newhart, who was married to comedy legend Bob Newhart for six decades and inspired the classic ending of his "Newhart" series, died April 23, 2023. She was 82.


AP file, 1985


Vida Blue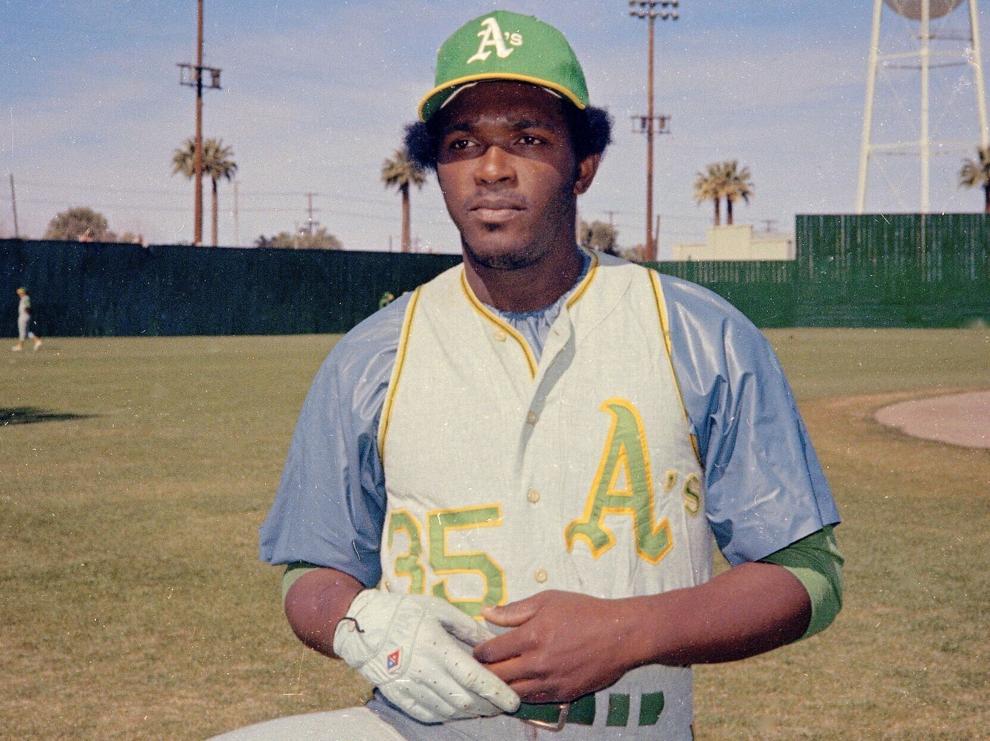 Vida Blue, a hard-throwing left-hander who became one of baseball's biggest draws in the early 1970s and helped lead the brash A's to three straight World Series titles before his career was derailed by drug problems, died May 6, 2023. He was 73.


AP file, 1976


Martin Amis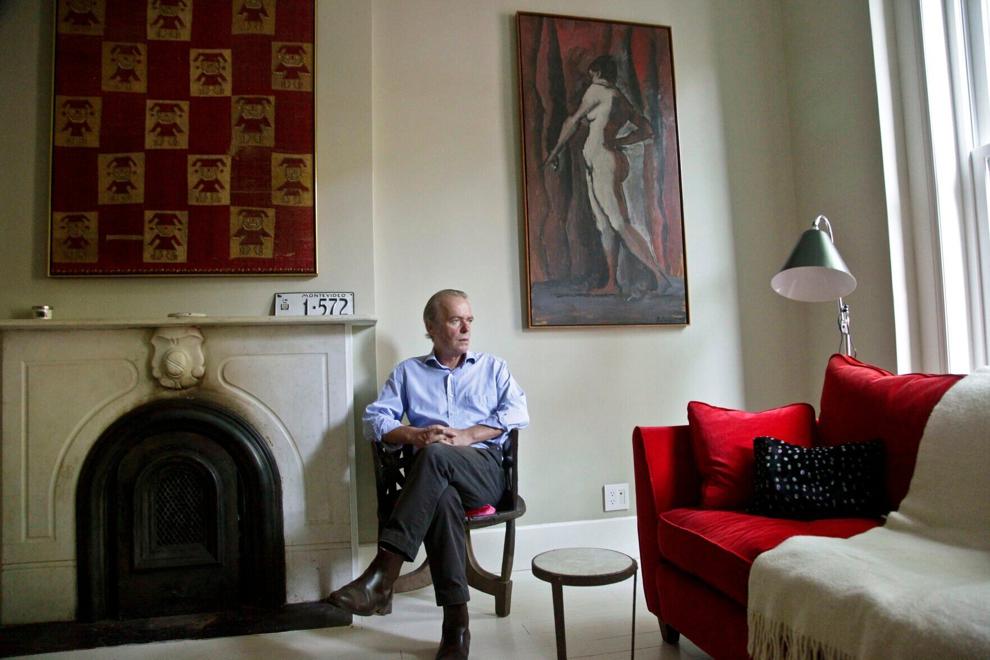 British novelist Martin Amis, who brought a rock 'n' roll sensibility to his stories and lifestyle, died May 20, 2023. He was 73. Amis was a leading voice among a generation of writers that included his good friend, the late Christopher Hitchens, Ian McEwan and Salman Rushdie. Among his best-known works were "Money," a satire about consumerism in London, "The Information" and "London Fields," along with his 2000 memoir, "Experience."


AP file, 2012


Doyle Brunson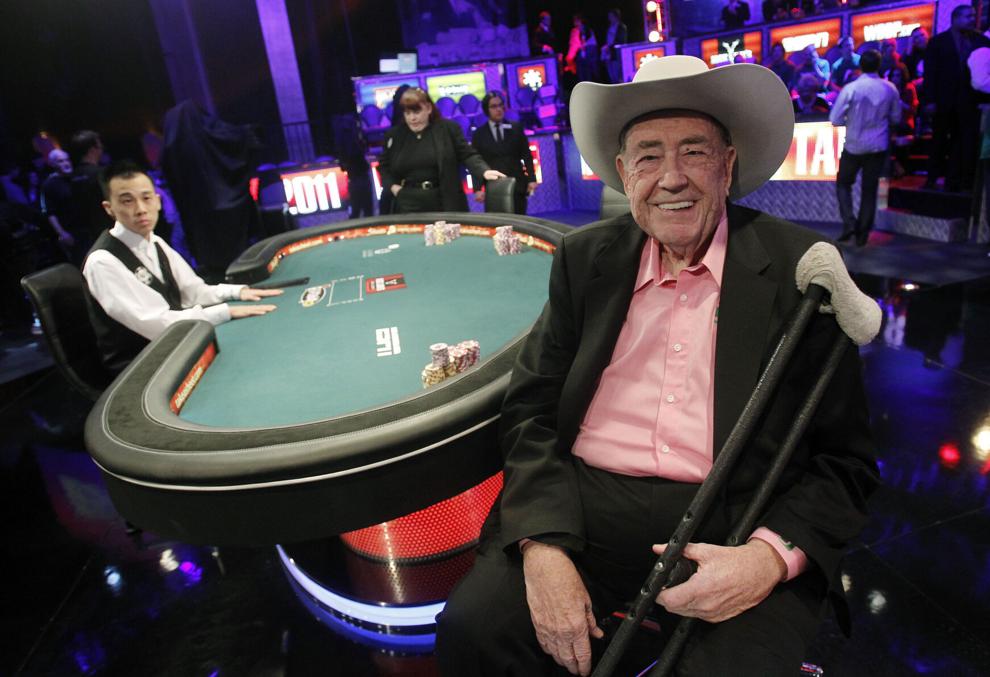 Doyle Brunson, one of the most influential poker players of all time and a two-time world champion, died May 14, 2023. He was 89. Brunson, called the Godfather of Poker and also known as "Texas Dolly," won 10 World Series of Poker tournaments — second only to Phil Hellmuth's 16. He also captured world championships in 1976 and 1977 and was inducted into the Poker Hall of Fame in 1988.


AP file, 2011


Hodding Carter III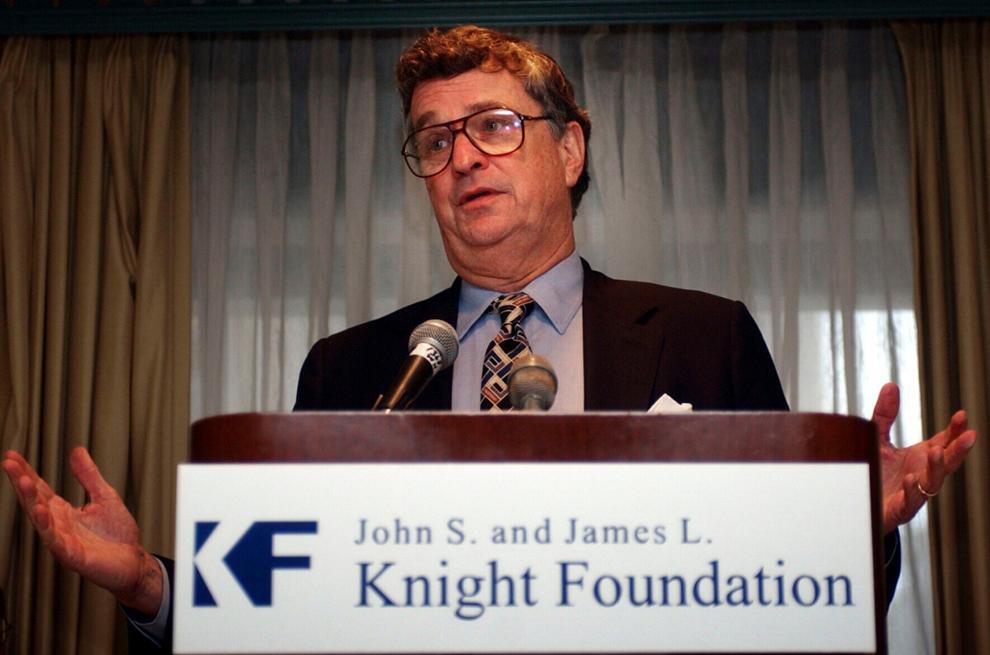 Hodding Carter III, a Mississippi journalist and civil rights activist who as U.S. State Department spokesman informed Americans about the Iran hostage crisis and later won awards for his televised documentaries, died May 11, 2023. He was 88.


AP file, 2003


Ray Stevenson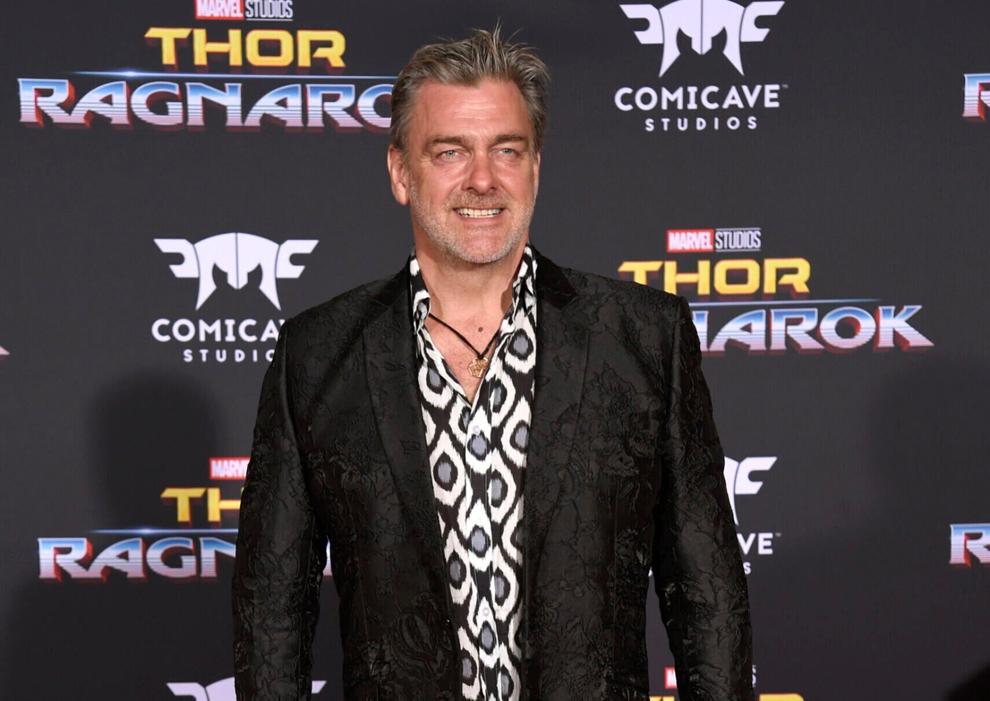 Ray Stevenson, who played the villainous British governor in "RRR," an Asgardian warrior in the "Thor" films, and a member of the 13th Legion in HBO's "Rome," died May 21, 2023. He was 58. He made his film debut in Paul Greengrass's 1998 film "The Theory of Flight." In 2004, he appeared in Antoine Fuqua's "King Arthur" as a knight of the round table and several years later played the lead in the pre-Disney Marvel adaptation "Punisher: War Zone." Though "Punisher" was not the best-reviewed film, he'd get another taste of Marvel in the first three "Thor" films, in which he played Volstagg. Other prominent film roles included the "Divergent" trilogy, "G.I. Joe: Retaliation" and "The Transporter: Refueled."


AP file, 2017


Astrud Gilberto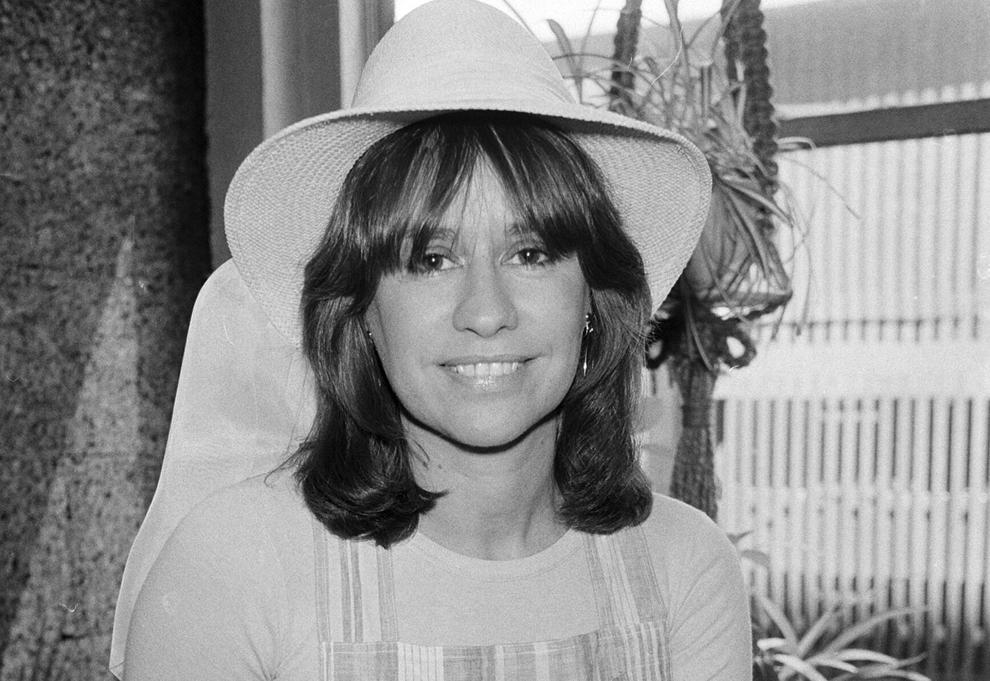 Astrud Gilberto, the Brazilian singer, songwriter and entertainer whose off-hand, English-language cameo on "The Girl from Ipanema" made her a worldwide voice of bossa nova, died June 5, 2023, at age 83.


AP file, 1981


Tori Bowie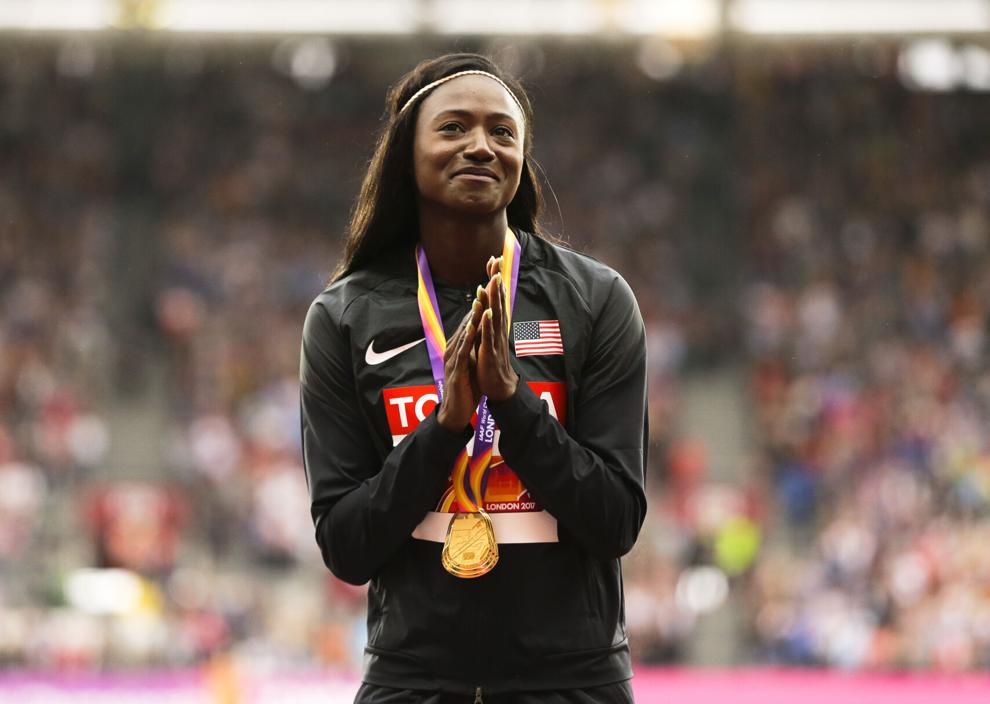 U.S. Olympic champion sprinter Tori Bowie died May 2, 2023, from complications of childbirth, according to an autopsy report. At the 2016 Rio Olympics, Bowie won silver in the 100 and bronze in the 200. She then ran the anchor leg on a 4×100 team with Tianna Bartoletta, Allyson Felix and English Gardner to take gold.


AP file, 2017


Silvio Berlusconi
Silvio Berlusconi, the boastful billionaire media mogul who was Italy's longest-serving premier despite scandals over his sex-fueled parties and allegations of corruption, died June 12, 2023. He was 86. A onetime cruise ship crooner, Berlusconi used his television networks and immense wealth to launch his long political career, inspiring both loyalty and loathing.


AP file, 2021


John Goodenough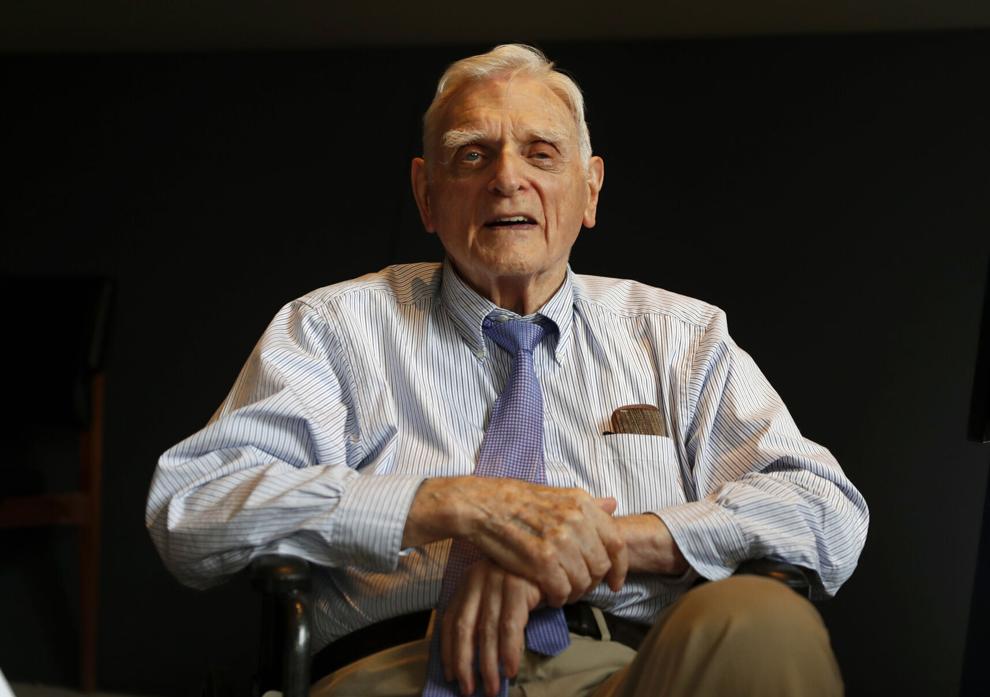 John Goodenough, who shared the 2019 Nobel Prize in chemistry for his work developing the lithium-ion battery that transformed technology with rechargeable power for devices ranging from cellphones, computers, and pacemakers to electric cars, died June 25, 2023, at age 100.


AP file, 2019


Coco Lee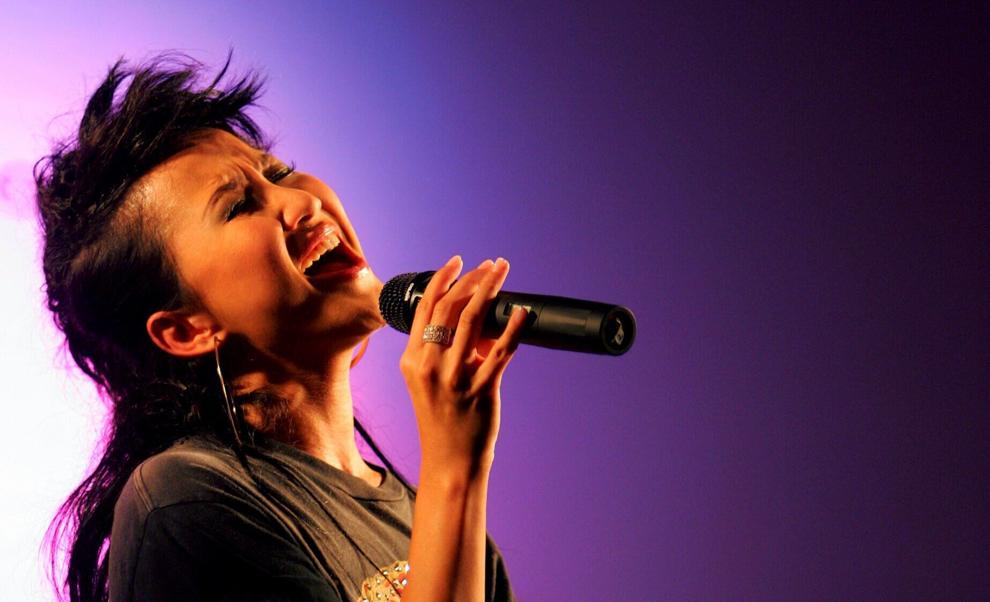 Coco Lee, a Hong Kong-born singer and songwriter who had a highly successful career in Asia, has died by suicide July 5, 2023. She was 48. She was the first Chinese singer to break into the American market, and her English song "Do You Want My Love" charted at #4 on Billboard's Hot Dance Breakouts chart in December 1999.
If you or someone you know exhibits warning signs of suicide, call 1-800-273-TALK, text 741741 or visit suicidepreventionlifeline.org.


AP file, 2005


Jane Birkin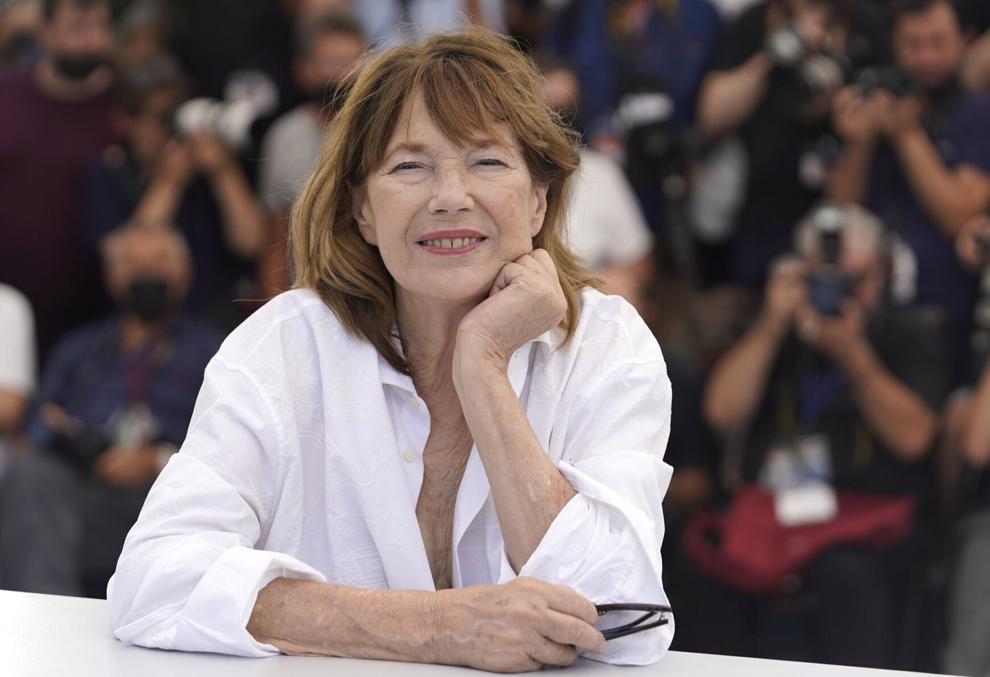 Actor and singer Jane Birkin, who made France her home and charmed the country with her English grace, natural style and social activism, died July 16, 2023, at age 76. The London-born star and fashion icon was known for her musical and romantic relationship with French singer Serge Gainsbourg. Their songs notably included the steamy "Je t'aime moi non plus" ("I Love You, Me Neither"). Birkin's ethereal, British-accented singing voice interlaced with his gruff baritone in the 1969 duet that helped make her famous and was forbidden in Italy after being denounced in the Vatican newspaper.


AP file, 2021


Steve Harwell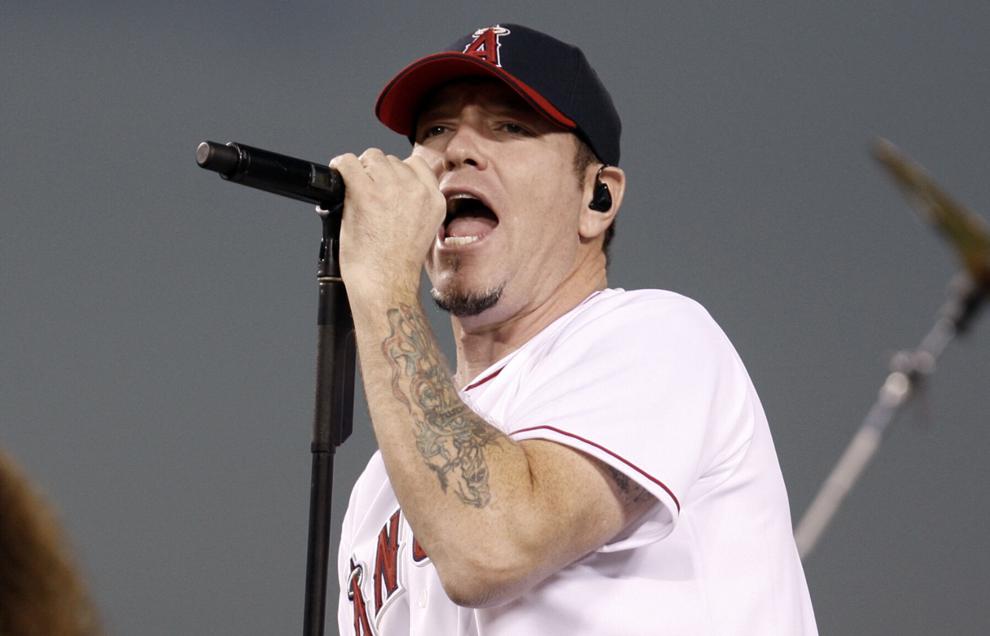 Steve Harwell, the longtime frontman of the Grammy-nominated pop rock band Smash Mouth died Sept. 4, 2023. He was 56. Smash Mouth was known for hits including "All Star" and "Then The Morning Comes."


AP file, 2008


Michael McGrath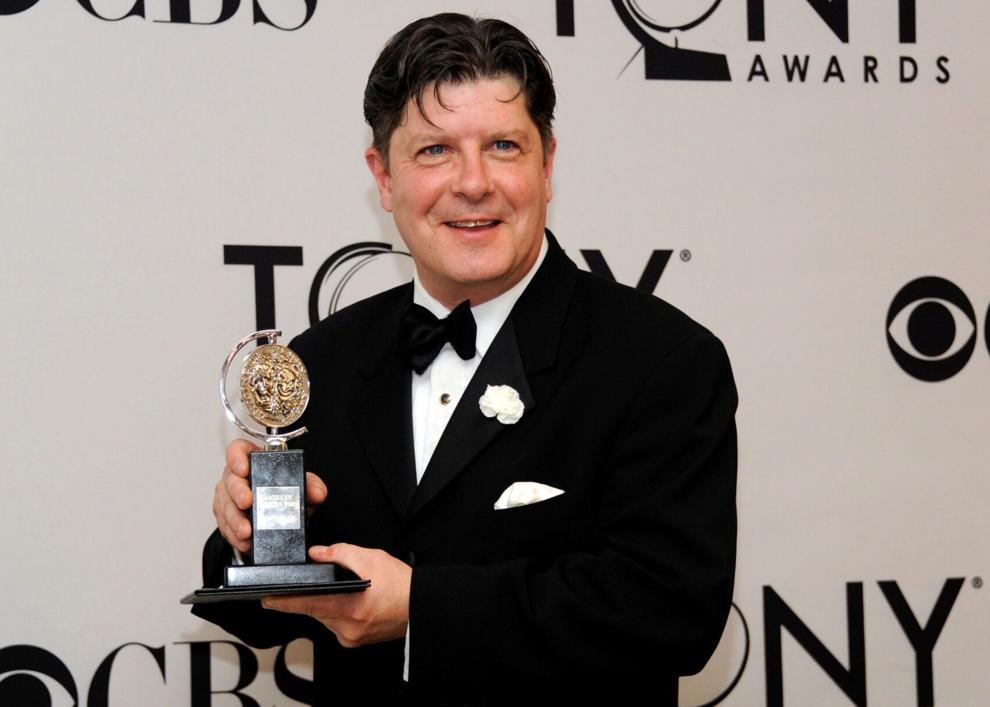 Michael McGrath, a Broadway character actor who shined in zany, feel-good musicals and won a Tony Award for "Nice Work If You Can Get It," died Sept. 14, 2023. He was 65. McGrath was in over a dozen Broadway shows including "Plaza Suite," "She Loves Me," "Tootsie" and "Spamalot" as well as on television as the sidekick to Martin Short on "The Martin Short Show."


AP file, 2012


Fernando Botero
Renowned Colombian painter and sculptor Fernando Botero, whose depictions of people and objects in plump, exaggerated forms became emblems of Colombian art around the world, died Sept. 15, 2023. He was 91.


AP file, 2013


David McCallum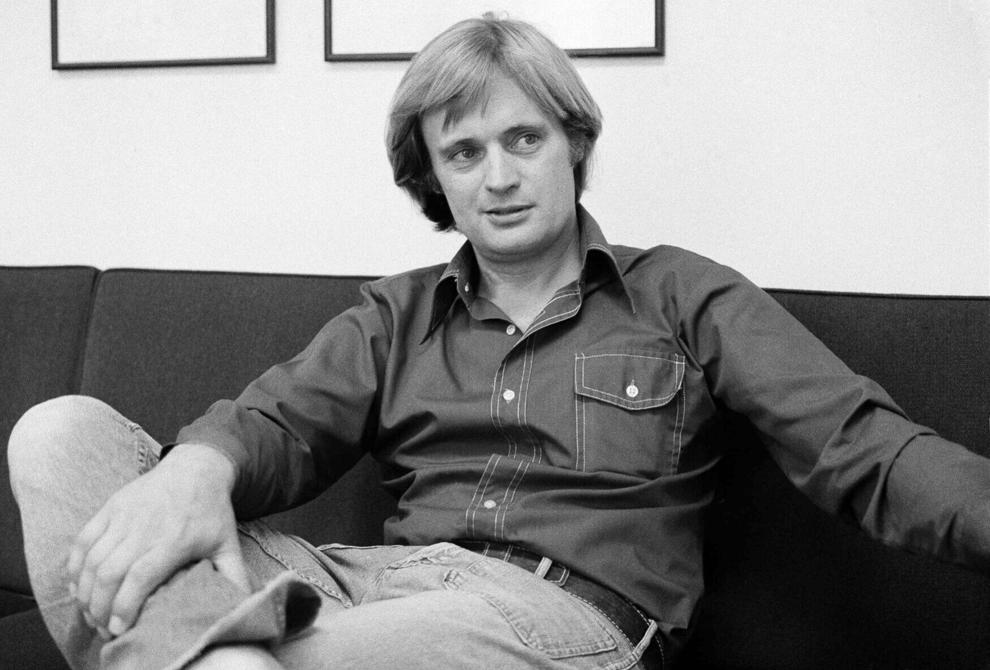 Actor David McCallum, who became a teen heartthrob in the hit series "The Man From U.N.C.L.E." in the 1960s and was the eccentric medical examiner in the popular "NCIS" 40 years later, died Sept. 25, 2023. He was 90. McCallum's work with "U.N.C.L.E." brought him two Emmy nominations, and he got a third as an educator struggling with alcoholism in a 1969 Hallmark Hall of Fame drama called "Teacher, Teacher." McCallum returned to television in 2003 in another series with an agency known by its initials — CBS' "NCIS."


AP file, 1975


Brooks Robinson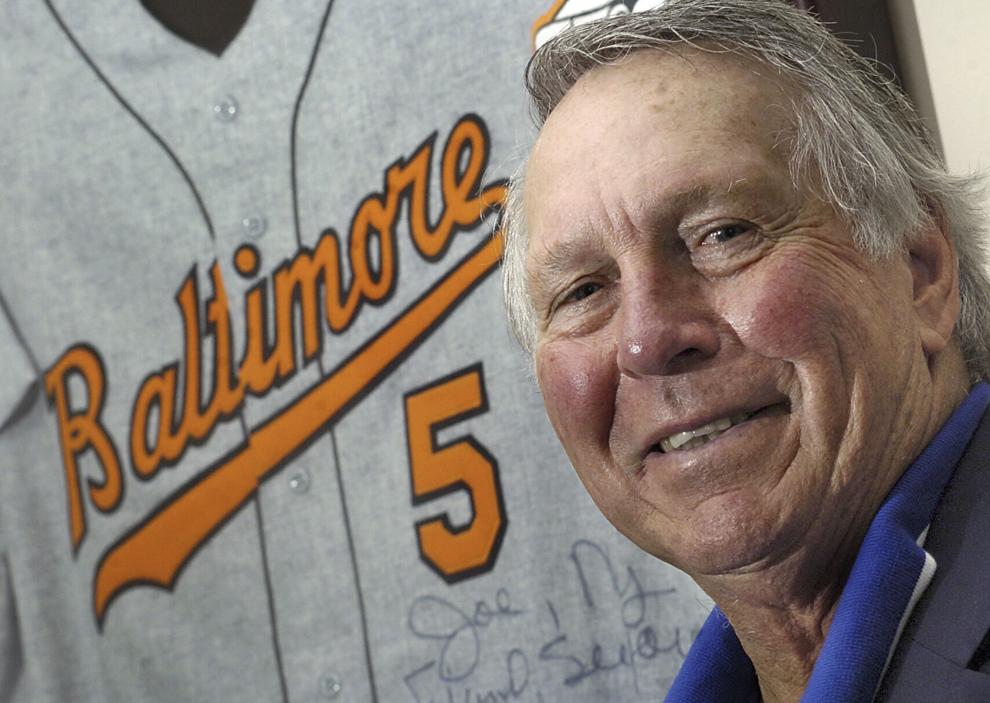 Hall of Fame third baseman Brooks Robinson, whose deft glovework and folksy manner made him one of the most beloved and accomplished athletes in Baltimore history, died Sept. 26, 2023. He was 86. Coming of age before the free agent era, Robinson spent his entire 23-year career with the Orioles. He almost single-handedly helped Baltimore defeat Cincinnati in the 1970 World Series and homered in Game 1 of the Orioles' 1966 sweep of the Los Angeles Dodgers for their first crown. Robinson participated in 18 All-Star Games, won 16 consecutive Gold Gloves and earned the 1964 AL Most Valuable Player award after batting .318 with 28 home runs and a league-leading 118 RBIs.


AP file, 2007


Michael Gambon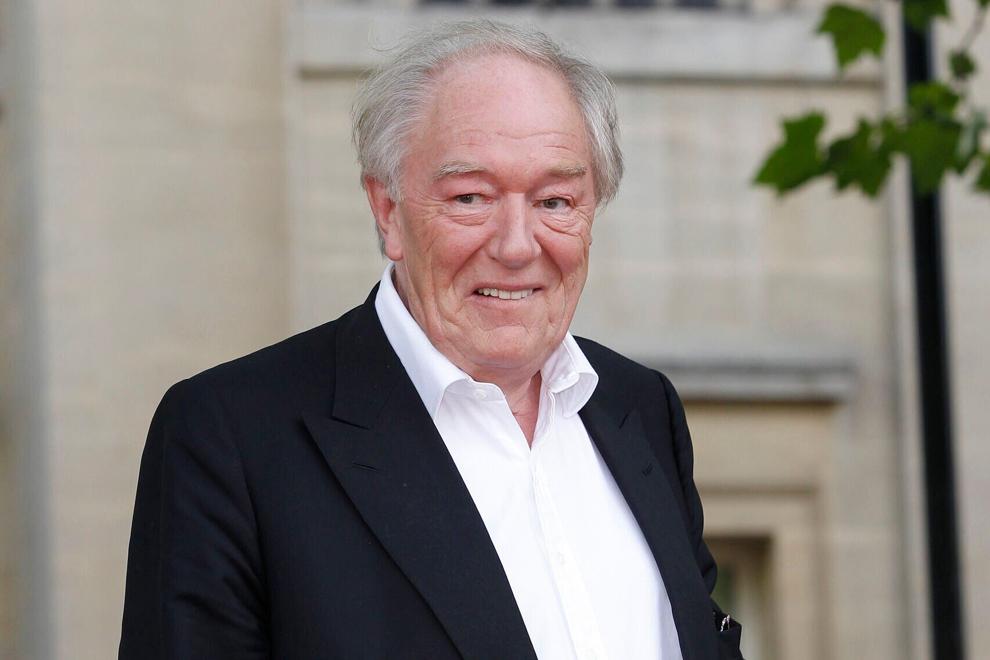 Veteran actor Michael Gambon, who was known to many for his portrayal of Hogwarts headmaster Albus Dumbledore in six of the eight "Harry Potter" films, died Sept. 28, 2023. He was 82. No matter what role he took on in a career that lasted more than five decades, Gambon was always instantly recognizable by the deep and drawling tones of his voice. He was cast as the much-loved Dumbledore after the death of his predecessor, Richard Harris, in 2002.


AP file, 2011


Dianne Feinstein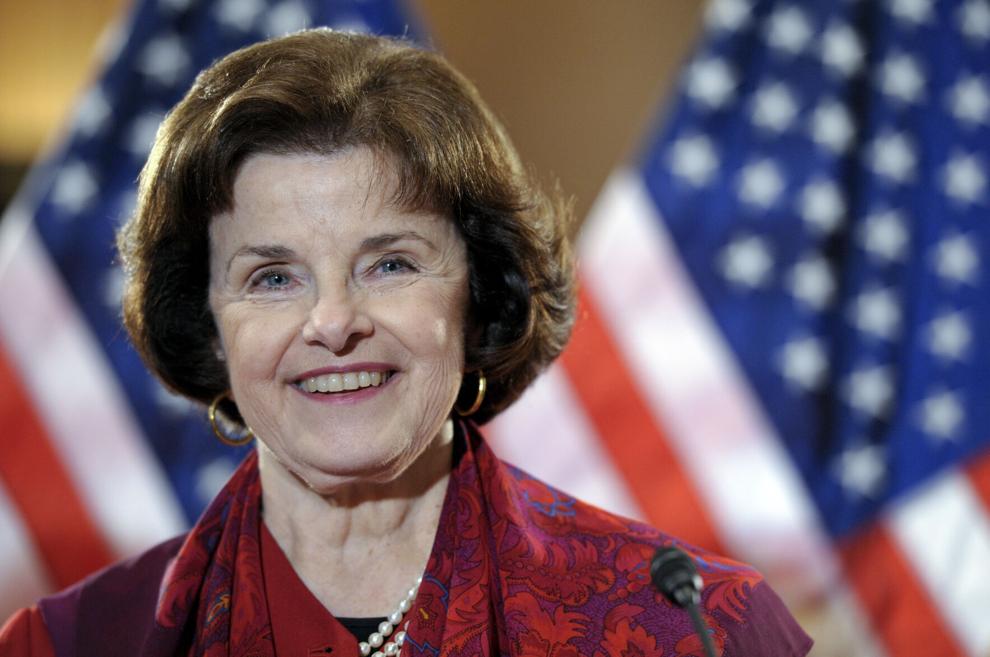 U.S. Sen. Dianne Feinstein of California, a centrist Democrat and champion of liberal causes who was elected to the Senate in 1992 and broke gender barriers throughout her long career in local and national politics, died Sept. 29, 2023. She was 90. Feinstein, the oldest sitting U.S. senator, was a passionate advocate for liberal priorities important to her state — including environmental protection, reproductive rights and gun control — but was also known as a pragmatic lawmaker who reached out to Republicans and sought middle ground.


AP file, 2011


Dick Butkus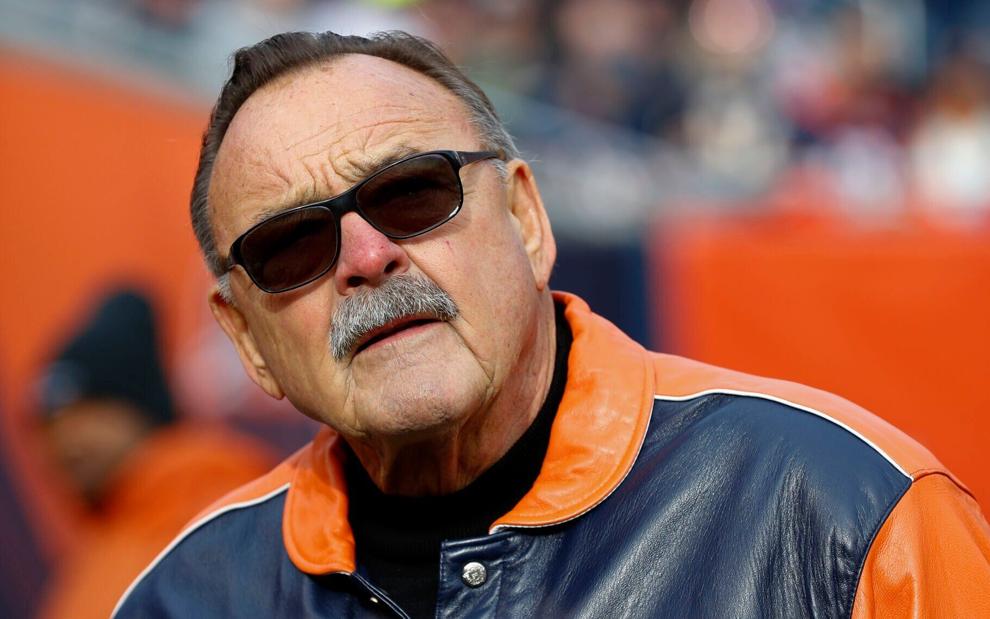 Dick Butkus, a middle linebacker for the Chicago Bears whose speed and ferocity set the standards for the position in the modern era, died Oct. 5, 2023. He was 80. Butkus was a first-team All-Pro five times and made the Pro Bowl in eight of his nine seasons before a knee injury forced him to retire at 31. He was the quintessential Monster of the Midway and was elected to the Pro Football Hall of Fame in 1979, his first year of eligibility. Trading on his image as the toughest guy in the room, Butkus enjoyed a long second career as a sports broadcaster, an actor in movies and TV series, and a sought-after pitchman for products ranging from antifreeze to beer.


AP file, 2019


Michael Chiarello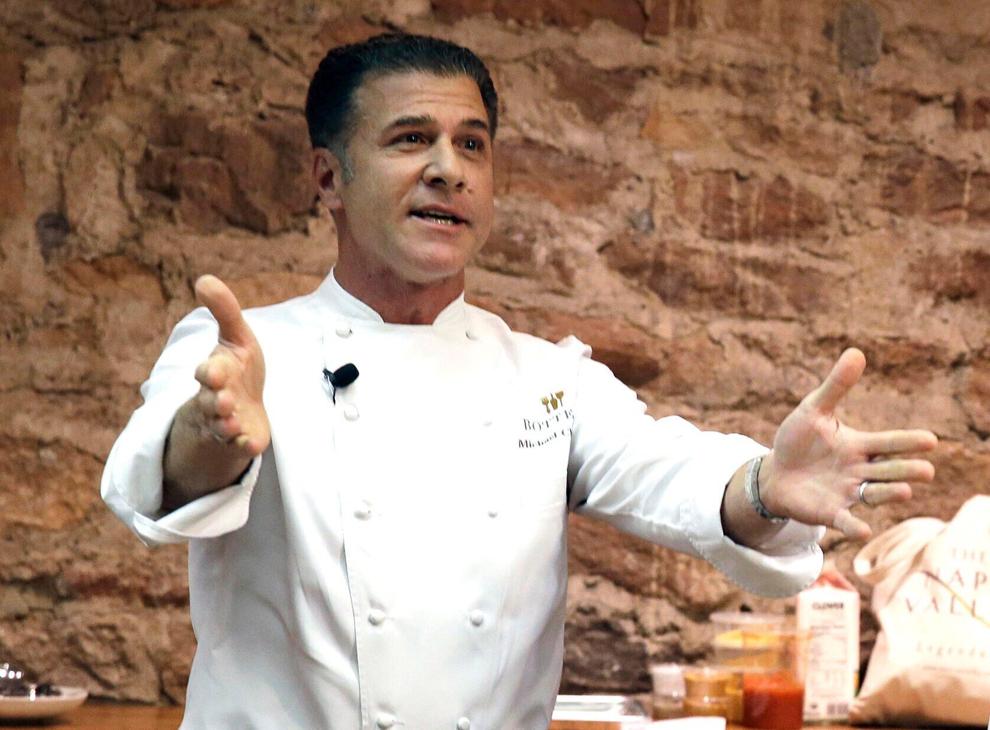 Michael Chiarello, a chef known for his Italian-inspired Californian restaurants who won an Emmy Award for best host for "Easy Entertaining With Michael Chiarello" and appeared on Bravo's "Top Chef" and "Top Chef Masters," died Oct. 6, 2023. He was 61.


AP file, 2013


Louise Glück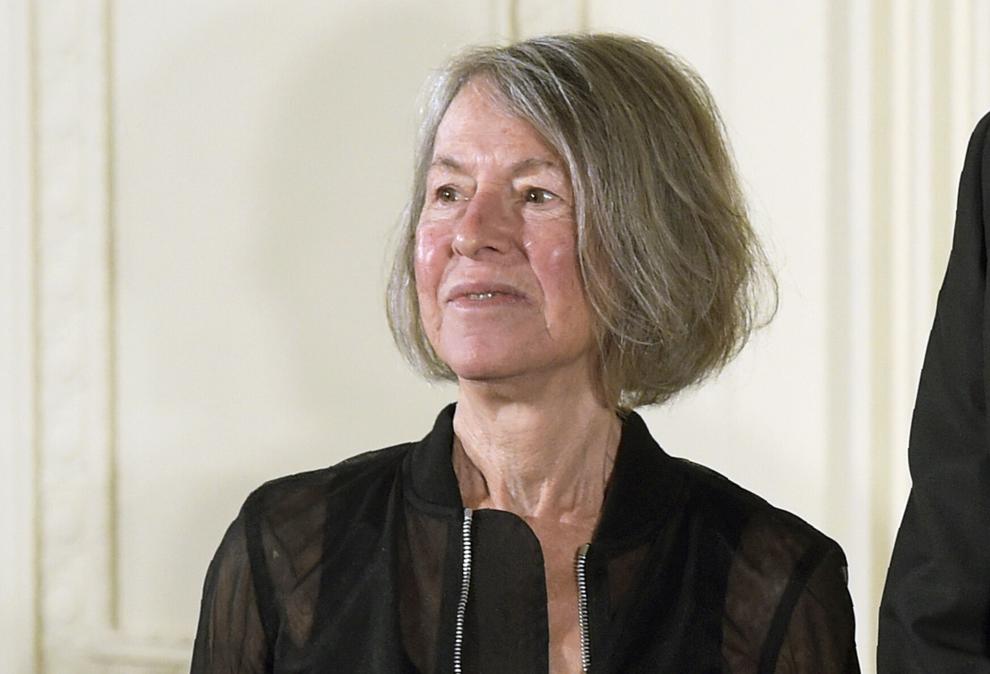 Nobel laureate Louise Glück, a poet of unblinking candor and perception who wove classical allusions, philosophical reveries, bittersweet memories and humorous asides into indelible portraits of a fallen and heartrending world, died Oct. 13, 2023, at age 80.


AP file, 2016


Suzanne Somers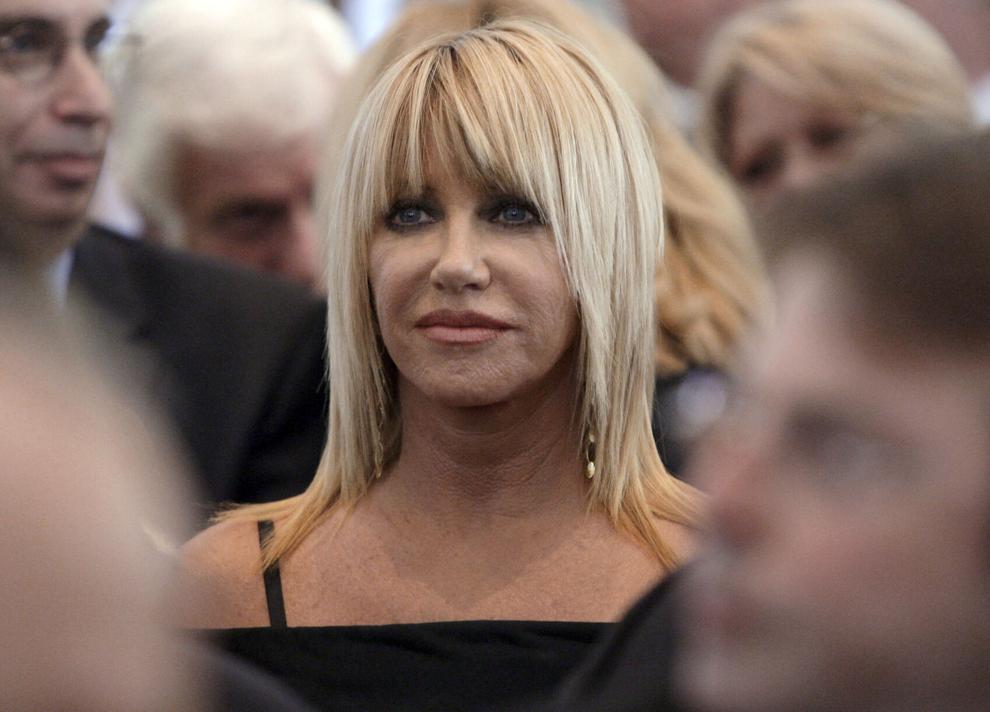 Suzanne Somers, the effervescent blonde actor known for playing Chrissy Snow on the television show "Three's Company" and who became an entrepreneur and New York Times best-selling author, died Oct. 15, 2023. She was 76. Somers appeared in many television shows in the 1970s, including "The Rockford Files," "Magnum Force" and "The Six Million Dollar Man," but her most famous part came with "Three's Company," which aired on ABC from 1977 to 1984 — though her participation ended in 1981.


AP file, 2007


Piper Laurie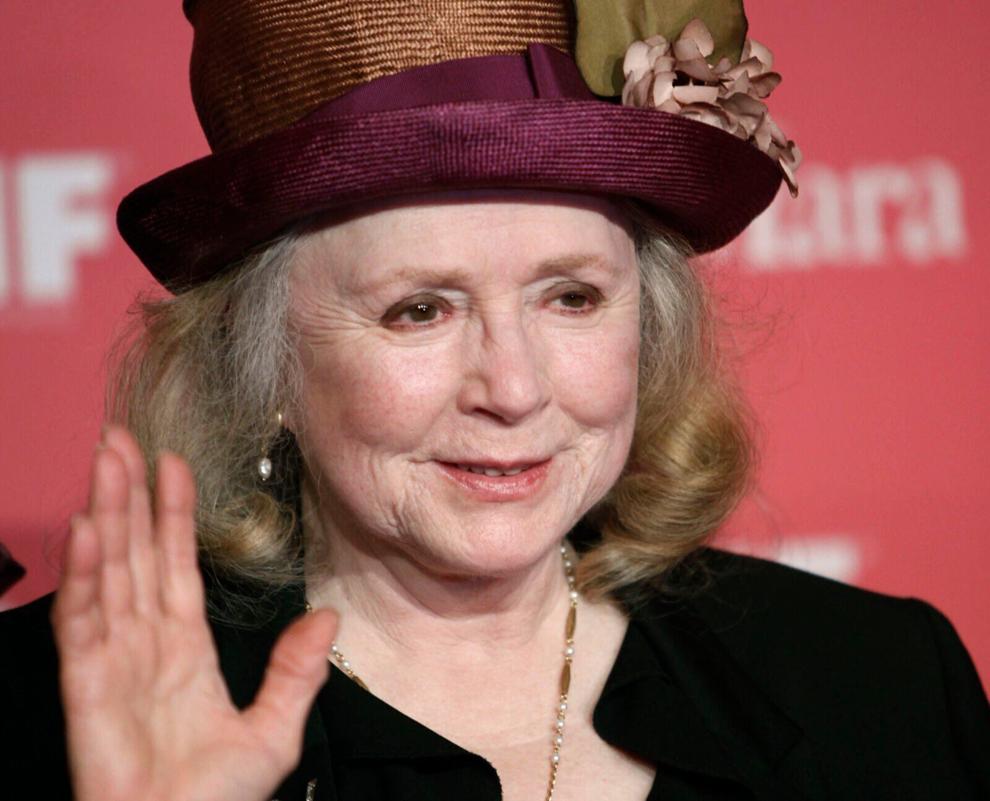 Piper Laurie, the strong-willed, Oscar-nominated actor who performed in acclaimed roles despite at one point abandoning acting altogether in search of a "more meaningful" life, died Oct. 14, 2023. She was 91. Laurie arrived in Hollywood in 1949 as Rosetta Jacobs and was quickly given a string of starring roles with Ronald Reagan, Rock Hudson and Tony Curtis, among others. She went on to receive Academy Award nominations for three distinct films: The 1961 poolroom drama "The Hustler"; the film version of Stephen King's horror classic "Carrie," in 1976; and the romantic drama "Children of a Lesser God," in 1986. She also appeared in several acclaimed roles on television and the stage, including in David Lynch's "Twin Peaks" in the 1990s as the villainous Catherine Martell.


AP file, 2009


Be the first to know
Get local news delivered to your inbox!