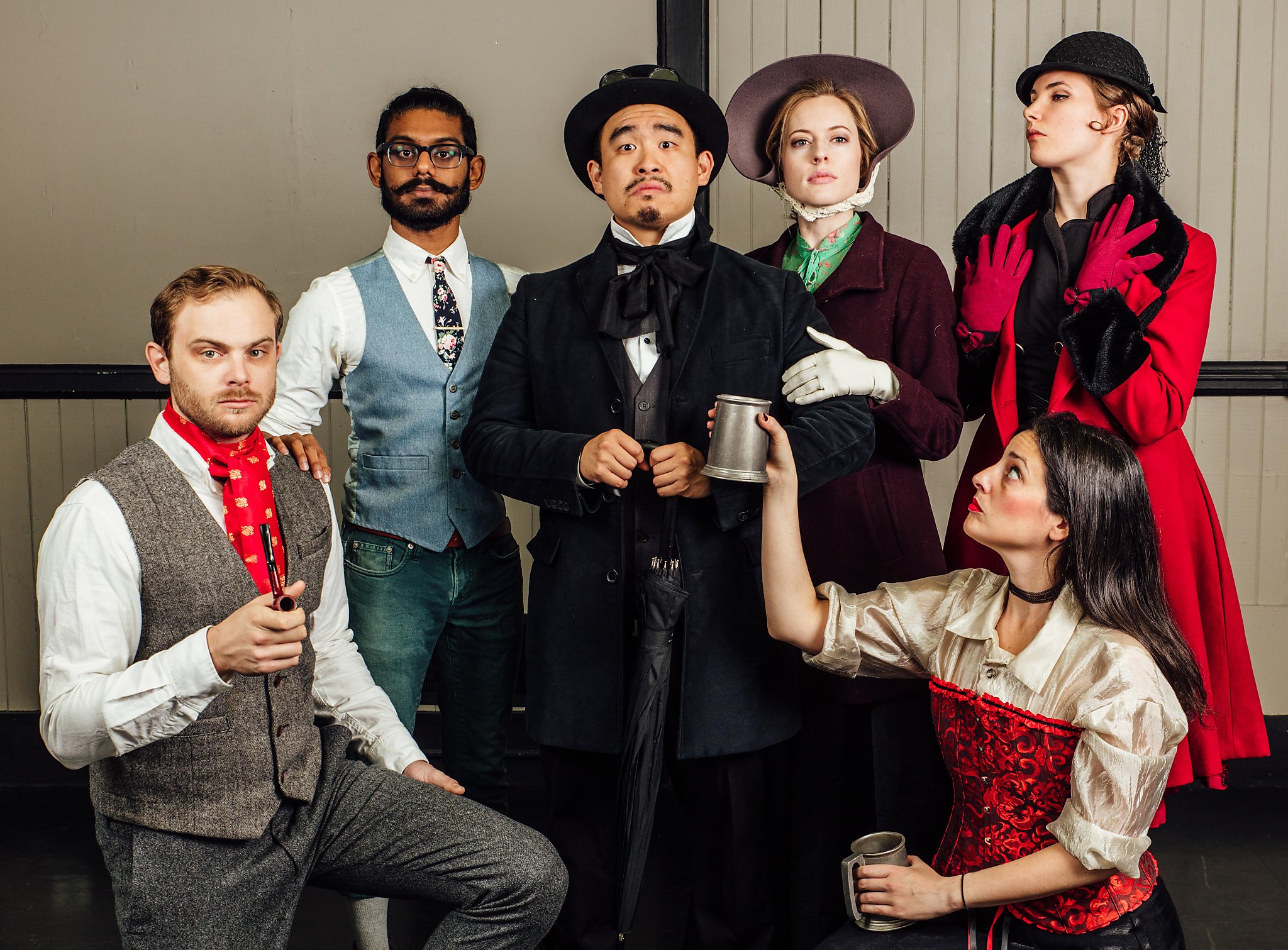 Arts and entertainment // Art & theater

November 25, 2017Updated December 7, 2017 5:16 PM
From left: Raymond Hobbs, Tirumari Jothi, Phil Wong, Leah Shesky, Nicole Odell and Jan Gilbert in "KML Presents: A Bag of Dickens" by Killing My Lobster at PianoFight.James Jordan Pictures / Killing My Lobster
If just producing "A Christmas Carol" Charles Dickens this season isn't enough for you, Killing My Lobster has a whole bag of him. The sketch comedy in KML Presents: A Bag of Dickens shows your favorite Victorian tropes, from a sickly orphan to a chimney sweep with a heart of gold. And in Evan Burton's "Apple Charlotte" the whole language seems to be adorned with flatbreads and fig pudding: "That really is a pound of snapper – a goose with giblets ?!" Allison Page acts as head writer, Stuart Bousel directs.
Thursday, Nov. 30th-Dec. 16. $ 15- $ 50. PianoFight, 144 Taylor St., SF www.killingmylobster.com
Lily Janiak joined the San Francisco Chronicle as a theater critic in May 2016. Her lyrics previously appeared in Theater Bay Area, American Theater, SF Weekly, Village Voice, and HowlRound. She has a BA in Theater Studies from Yale and an MA in Acting from San Francisco State.