Home services
8 methods to enhance San Francisco housing for homeless individuals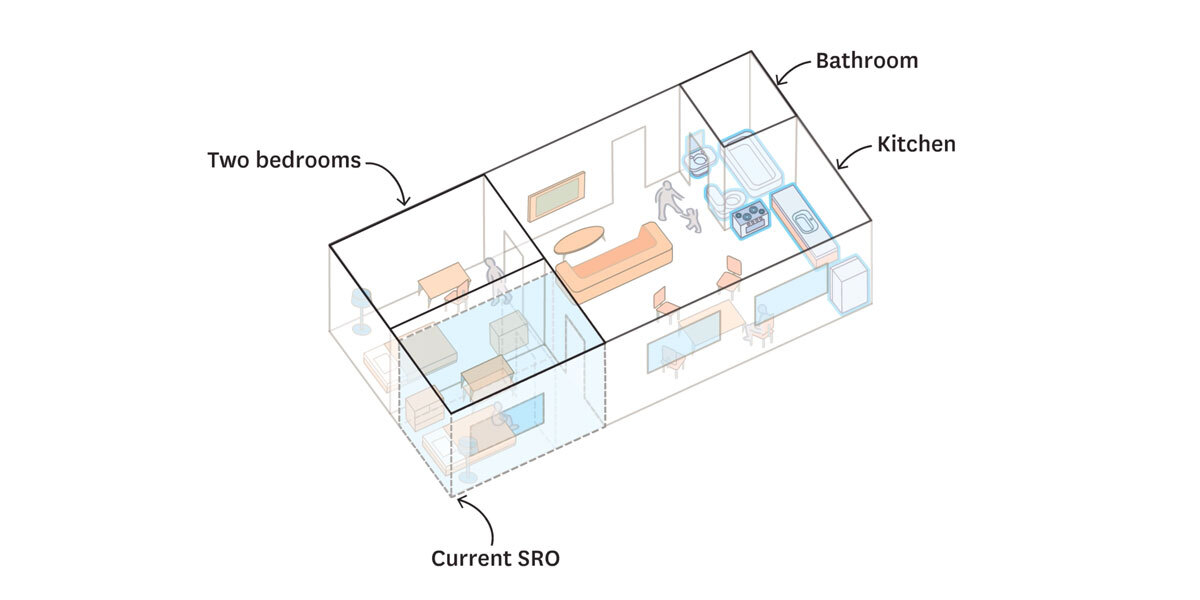 8. Amenities
Current challenge: Eighty of the city's violations in SROs between 2016 and 2021 cited a lack of basic services, including closed bathrooms and malfunctioning heaters. Many other problems were undoubtedly not reported to city inspectors.
Tenants often complain that they don't have their own bathroom and have to rely on shared bathrooms, which are often dirty or out of order.
Recommended: Housing units should contain private bathrooms.
Studios should contain a kitchenette with sink, microwave and/or convection oven, two-burner hob and refrigerator. Family units should include a full stove top, oven and microwave.
The units should use efficient electric pumps that provide heating, cooling and filtered air for each apartment. The cost is about $5,000 per unit, according to HomeRise.
Bedrooms should have a bed with a mattress, a bedside table, a chest of drawers, a table and chairs. Metal bed frames are more durable and less prone to pests.